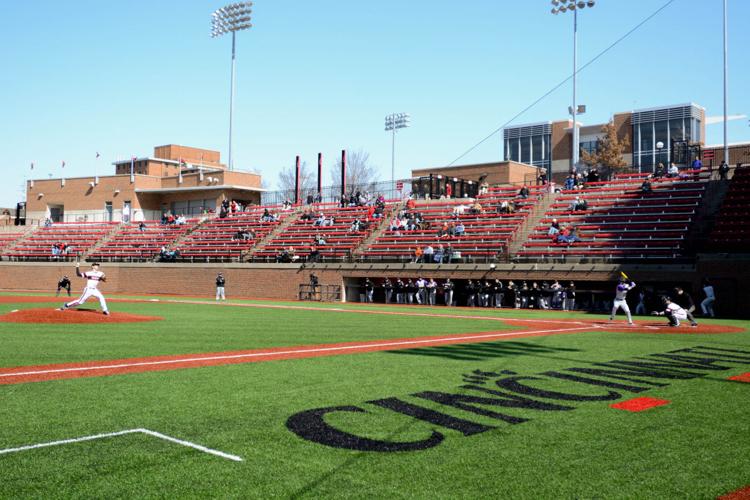 The University of Cincinnati's (UC) Marge Schott stadium will be renamed in light of the long-time Cincinnati Reds owner's history of controversial and often racist language.
UC's Board of Trustees, in a unanimous resolution on June 23, decided to immediately strike Schott's name from the university's baseball stadium, as well as from a second place in the university's archives library.
The board's decision follows a recommendation from UC President Neville Pinto to have Schott's name removed.
"Marge Schott's record of racism and bigotry stands at stark odds with our University's core commitment to dignity, equity and inclusion," Pinto said in a release. "My recommendation to the board to remove her name is grounded in the firm belief that speaking out against exclusion is as essential as speaking up for inclusion."
There had also been a growing outcry from students to remove Schott's name from the baseball stadium, most notably a petition started by UC student and baseball player Jordan Ramey, which has gathered over 10,000 signatures.  
"Marge Schott Stadium is represented by players of all races, religious backgrounds, and ethnicities, and plays host to middle and high school baseball teams as well," reads the petition. "We demand change for the betterment of society, and to push the values that represent what we believe in as a community."
Schott, who took ownership of the Cincinnati Reds in the mid-1980s, was notorious for her use of racist language and for repeatedly praising Adolf Hitler in public. These remarks eventually saw her forced out of Major League Baseball in 1999.
After weeks of hospitalization, Schott died in 2004 at the age of 75. Her name was added to the stadium in 2006 following a $2 million donation to the university from the Marge and Charles Schott Foundation.
"While we cannot make excuses for the rhetoric made by Mrs. Schott decades ago, we can ask you to learn from Mrs. Schott's mistakes as well as her great love for Cincinnati," said a statement from the foundation. "We appreciate what these great organizations bring to Cincinnati and we fully support the decisions made by the organizations who have received grants from the foundation."
Schott is not the first person whose name has been removed from the university as a result of their divisive past.
Late last year, Pinto also made a recommendation to the board that Charles McMicken's name be disassociated from the College of Arts and Sciences in light of the UC founder's status as a slave owner, according to previous reporting from The News Record.