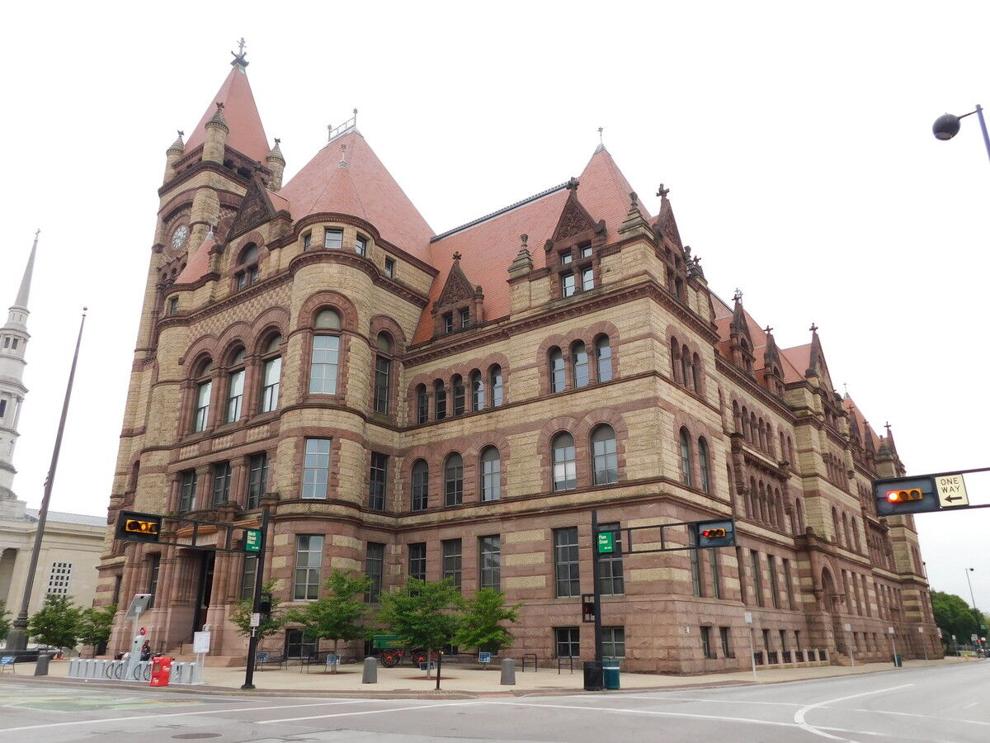 Months of vigorous electioneering finally came to a head Tuesday evening, as Cincinnati mayoral candidates Aftab Pureval and David Mann debated at Xavier University's Cintas Center. 
With the election only one month away, many feel the debate was a pivotal moment for Mann and Pureval's candidacies, their performances defining them in the eyes of possible voters.
Both candidates took on difficult questions, many of which struck to the core of public concerns.  
On age, Mann, 81, was defiant, saying he was "blessed with good health," comparing his many years in office to the "youth and inexperience" of his competitors. He said the public wants someone "who understands how city council operates." 
Pureval spoke out against allegations of his supposed grand ambitions, claiming that if he was elected mayor, it would be "most important thing that I ever do, period." 
"I don't have any experience in City Hall, but I think that's a good thing," Pureval said. 
Some have called this election uninteresting, lacking the confrontation and venom of larger political campaigns. Neither Mann nor Pureval disagreed, taking their relative geniality as a good thing.  
"It has been intentional on our end to run a substantive and positive campaign," Pureval said.  
Nevertheless, Pureval claimed Mann had no vision for Cincinnati, saying he "still wasn't sure" what Mann's vision for the city was.  
In turn, Mann said that Pureval's work as Hamilton County Clerk of Courts wasn't "terribly important," minuscule in both size and scope to the work Mann had undertaken as a councilman and former mayor.  
Pureval's response was to mention the recent corruption scandals which befell City Hall, saying "four of your colleagues have been indicted for corruption," adding "Cincinnati needs better."
Corruption loomed large over the debate and both candidates addressed the issue extensively. 
"It pains me, it angers me," Mann said about his colleagues' indictments.
But Pureval was unimpressed by Mann's response. He claimed City Hall needed "bold leadership," with a firm separation between elected officials and developers. 
"There will be a bright line between the politicians and the professionals," said Pureval.  
Like in all major American cities, race is an unshakable issue in Cincinnati, even more so after the death of George Floyd and the protests that followed in 2020. 
Pureval said Cincinnati was "still hobbled by the challenges of a bygone city," emphasizing that "racial justice and racial equity will be a priority of mine."  
He tied both issues into another aspect of his platform, housing, saying that Black women faced eviction at a disproportionate rate during the pandemic.  
Mann did not directly answer the question at first, pivoting instead to how much Cincinnati had improved under Mayor John Cranley's leadership.
Mann claimed Pureval didn't have a substantive plan for racial justice. "I don't know what he plans to do," Mann said.  
Consequently, development deals and their connection to recent political corruption scandals were another key subject, which Pureval leaned heavily on.  
"If people don't trust their city leaders, they're not gonna move here," he said. "Unless we get this corruption issue right, Cincinnati's not gonna grow." 
Mann conceded that changes needed to be made but neglected the question's premise. "Let us not forget how well the city has grown in the last ten years," he said. 
Police reform, another issue at the front of many Cincinnatians' minds, led to fiery responses from both candidates. 
Pureval described his dismay at the gun crime wave Cincinnati has suffered from.  "Gun violence has just increased at a shocking rate in our city, and across the country," he said.  
"If there are bad people hurting good people in our community, they have to be held accountable," Pureval said, but suggested a more communal form of policing going forward. 
Mann felt Pureval's suggestions were "not realistic." 
"A lot of our officers are excellent with dealing with people," Mann said. "I get offended at [the] suggestion that somehow our policing has deteriorated."
Mann backed the Cincinnati Police Department staunchly, saying he was "proud of our officers." 
As the debate ended, both candidates ended their time with statements calling voters to action. 
"David Mann thinks everything's just fine," Pureval said. "What we're providing is a bold, diverse vision for the future of Cincinnati."  
Mann, however, ended on a pugilistic note, saying of his long track record in Cincinnati politics "I'm proud of that," and once again insisting that Pureval had neither the experience nor the ability to lead a major city.