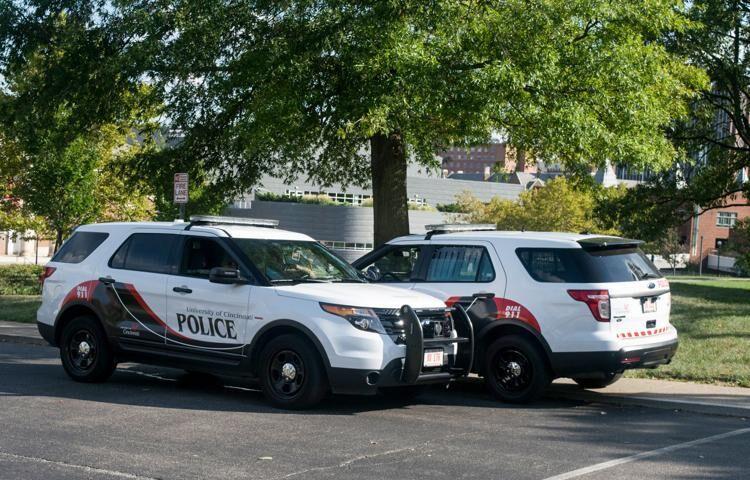 The University of Cincinnati Police Division (UCPD) said a man was arrested last week following an assault that happened near the Corryville Kroger. 
Donald Garcia, 22, is facing two counts of felonious assault in connection to the March 31 incident, according to court records. 
University police responded to the incident around 2:35 a.m. after detecting a gunshot at the 2600 block of Vine Street, according to a police report. 
The two victims told police that they were attempting to help Garcia free his car from being stuck on a rock when an argument broke out, the report states. 
Police said the victims sustained "several blows" from Garcia and an unknown suspect who fled from officers. 
That suspect was last seen heading south toward Kroger and possibly fired the gunshots, the report states, adding that one shell casing was located by police. 
Officers with the Cincinnati Police Department arrested Garcia in connection to the assault, but he has since posted bail, court records show. He was arraigned last week and a grand jury is scheduled to convene on Monday. 
Police said that none of the individuals involved in the incident were connected to the university. 
This comes less than a week after university police recorded another report of "shots fired" near campus at the 2600 block of Stratford Ave. 
After three people were injured in a shooting near campus in October, UCPD Chief James Whalen told The News Record that shootings in the neighborhoods surrounding campus are under the jurisdiction of Cincinnati police. 
"UCPD works in partnership with CPD in their efforts to be visible in the area to deter future acts of violence," he said.