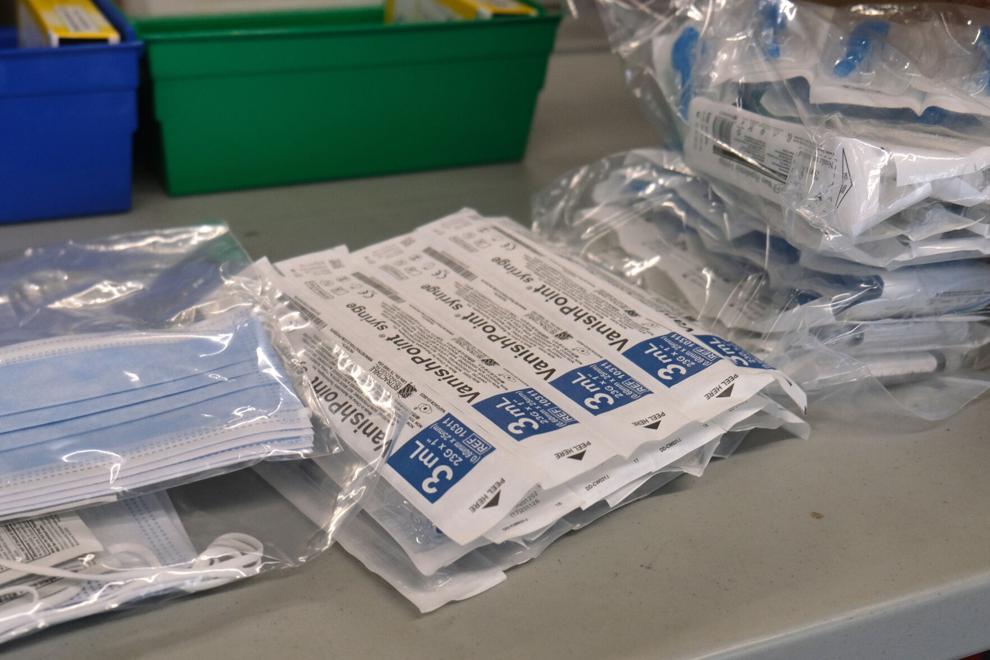 As officials at the University of Cincinnati (UC) decide whether to require COVID-19 vaccines for the campus community, survey results found that a majority of faculty and staff support such a mandate. 
The surveys were carried out last week by UC's Faculty Senate and Staff Senate, with a total of 5,545 university employees participating, according to results sent to The News Record. Of the 3,015 faculty who participated in the survey, 84% said the university should mandate the Pfizer vaccine, which recently received full approval from the U.S. Food and Drug Administration, for students, faculty and staff. 
Faculty who oppose the vaccine requirement represented 13% of responses and 3% of those who responded said they are on the fence. 
While most staff surveyed also support the vaccine requirement, there is a larger proportion of those who oppose it compared to the faculty survey results. There were 2,530 responses to the staff survey. Of those, 67% of staff said they support the requirement of the Pfizer vaccine for students, faculty and staff. However, 28% of respondents said they oppose the requirement and another 4% are on the fence. 
The vast majority of faculty and staff surveyed also say that a vaccine requirement should be carried out as soon as possible, rather than waiting until spring semester. 
On Aug. 24, UC President Neville Pinto announced that his administration is considering whether to implement a vaccine requirement and asked the campus community to share their thoughts with their respective governance bodies. 
Leadership for both the faculty and staff senates emphasized that the survey results are meant only to advise the university administration. 
"At the end of the day, the decision around this mandate will be made by our senior leadership working with our University Health Services led COVID response team," Staff Senate Chair Heidi Pettyjohn said in an email Sunday afternoon. 
Hundreds of colleges and universities across the country – both public and private – already have vaccine requirements. The door is now open for public institutions in Ohio, which had previously been prevented by state law from requiring vaccines that do not have full FDA approval.
Ohio State University, the state's largest public university, moved quickly to implement a vaccine requirement after the FDA's announcement, according to a report from the Columbus Dispatch. Students, faculty and staff there have until Oct. 15 to get one dose of vaccine, with the deadline for a second dose being Nov. 15.
Last week, Xavier University became the first university in Greater Cincinnati to announce a vaccine mandate, with all students required to be fully vaccinated before classes start in the spring. 
Officials at UC are studying how other institutions have chosen to carry out their vaccine mandates, though Pinto stressed it is important that the university's final decision reflect the needs of students, faculty and staff. 
"Learning how other schools and states navigate this issue is helpful," Pinto said in a statement on Twitter last week. "In the end, though, we must make the decision that works best for our campus community." 
UC already requires that students be immunized against certain diseases such as influenza, measles and hepatitis B. 
"Striking a balance between respecting personal freedom and protecting the welfare of the community has always been difficult," Faculty Senate Chair Greg Loving said in an email. 
"In the end, we are individuals bound together in a community dedicated to learning and discovery," he said. "We will inevitably have our differences, but in sharing those goals, we will continue to meet the challenges that history throws our way."