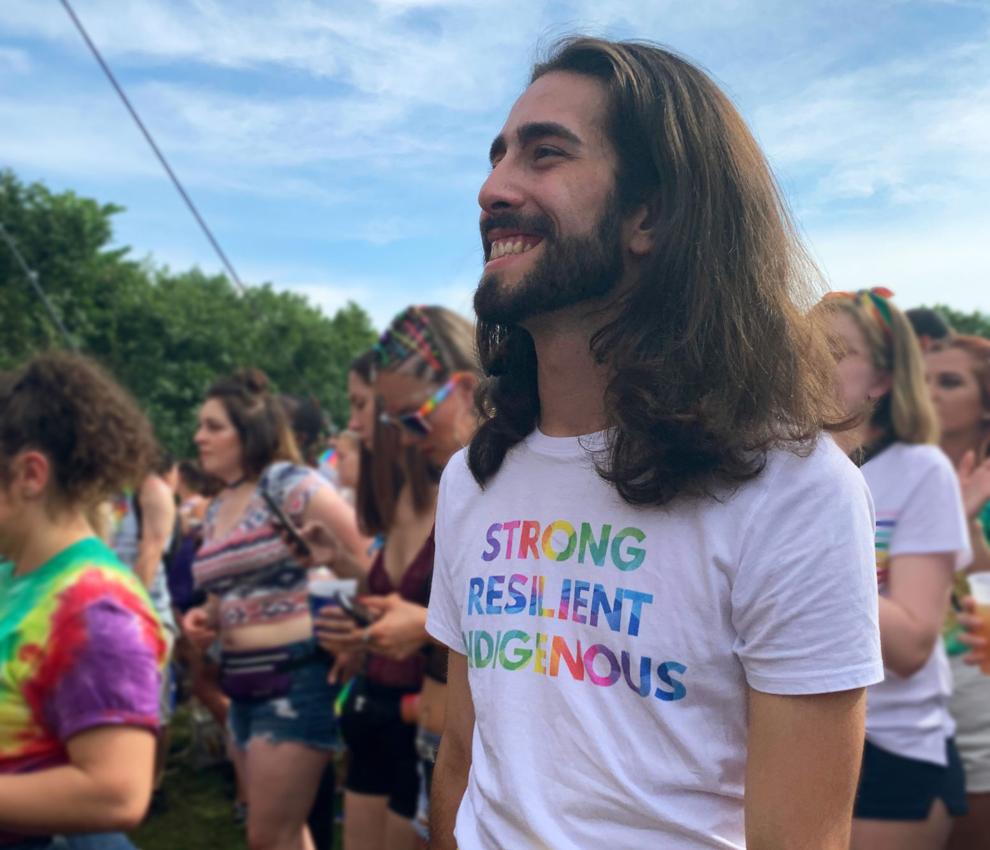 As an eighth grader, Jack Raslich's first developed a liking for history when they got into an argument with a history teacher over the cause of the civil war. The debate lasted 45 minutes, and Raslich's passion only grew from there.
Their love of history traveled with them to Wright State University where they earned a Bachelor of Arts in history from Wright State University. Now, Raslich is a second-year student working toward a Master of Arts in history at the University of Cincinnati, where they are researching the evolution of queer indigeneity and social activism.
Since queer indigenous studies as a discipline is fairly young, Raslich's focus begins in 1990 when the Native American First Nations Gay and Lesbian Conference called for the creation of a new umbrella term – "Two-spirit" – as a response to derogatory terms aimed at the community.
"Up to that point, they were using a word called 'berdache,' which is derogatory," Raslich said. "They really wanted to challenge that, because it's a French understanding of a word for a male prostitute that gets applied to queer indigenous people."
Two-spirit refers to the idea that a creator has both a male and a female spirit, making it different. Like the word "queer" in western identity, Two-spirit is an umbrella term.
"The problem umbrella terms have is that they can't possibly be perfect for the sake of including as many people as possible under that enormous identity," Raslich said.
Even though it has faults, Two-spirit is at the center of current queer indigenous studies and continues to serve the purpose of indigenous reclamation of their own identities.
In addition, Raslich is studying the history of contemporary queer indigeneity from 1968 to 1990 and is applying a new critical queer lens to further uncover indigenous history.
Being queer and indigenous themselves, Raslich feels close to the subject and wants to deep dive into different perspectives and stories.
"I really care about both parts of my identity and kind of how they play off each other," Raslich said. "It's a big thing for me because it's a whole lot of internal dialogue."
Growing up, Raslich never learned about indigenous or queer history. Raslich recalled when they were in Advanced Placement United States History and the class was learning about the surrender of Chief Pocatello in 1863, in which the tribe gave up two-thirds of their hunting grounds to the U.S. government. Raslich was disappointed to find that the perspective of the indigenous people was completely shut out from history.
"That is really what sticks with me — it's history that is either ignored or misused by people who are not a part of the history they are writing about," Raslich said. "There needs to be control given back to people who are queer and indigenous, and their own histories. Because, who better to represent themselves than themselves?"