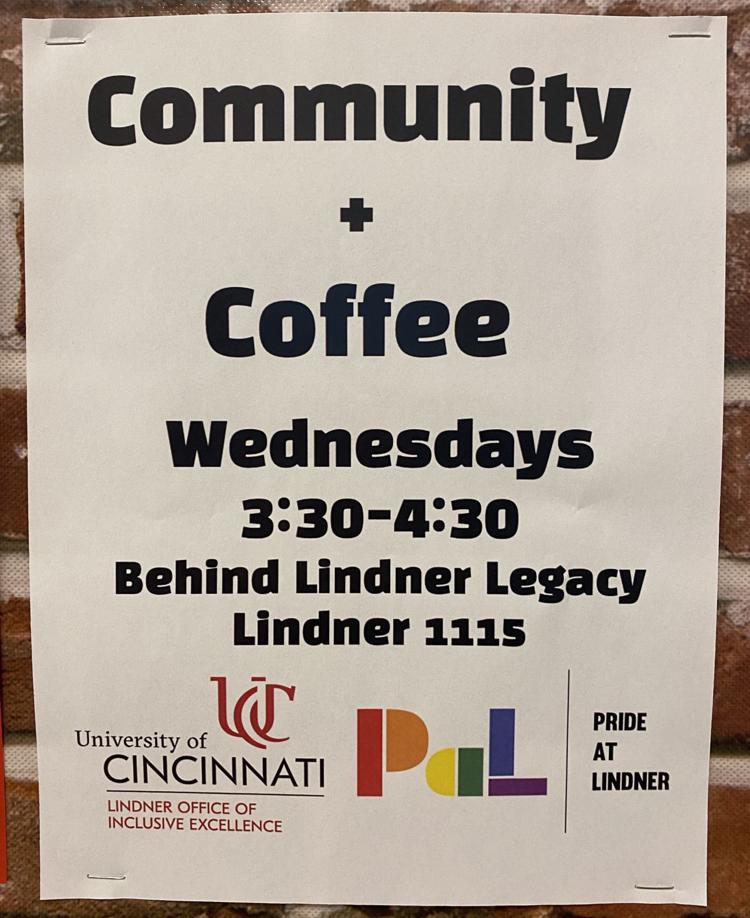 During his first year at the University of Cincinnati, Andrew Niese became active in the UC chapter of Unite for Reproductive and Gender Equity (URGE). Inspired by the passion and family built within the organization, Niese wanted to even further inclusivity on campus.
Now a second-year business economics and analytics student in the Carl H. Lindner College of Business, Niese is leading the launch of a brand-new LGBTQ campus organization within the business college, dubbed "Pride at Lindner."
"Our mission is to build a family of welcoming people and to help [LGBTQ students] realize that they are normal just like everyone else," Niese said. "We want to show them that there are allies out there and there are other people that are experiencing their experience."
Grateful for his own support network, Niese wanted to revive an LGBTQ group for those looking for their own organization. While Niese has noticed strong support for diversity and inclusion within the business college, he felt UC as a whole needed to put a larger focus on LGBTQ resources.
"With the transition of the LGBTQ Center in the past couple of years – losing directors and having to re-hire – I felt like there needed to be a more solid resource for LGBTQ students," said Niese. "This is also open to not just business students, its open to everyone." 
Whether students are in business or the arts, Pride at Lindner wants to offer a space for conversation on topics that are bound to arise in the workforce regardless of major.
Previously known as Out in Business, Niese and other leading students wanted to rebrand to be more inclusive to everyone in the LGBTQ community. Working in conjunction with the rebranding of UC's Inclusive Excellence Office, the named was changed to Pride at Lindner to offer a safe space for students who may not be out.
"Out in Business sounds like you have to be out, you have to already be proud of yourself," Niese said. "We realize that coming out to yourself and others is growth – it's a personal experience that you have to grow through."
On Feb. 5, Pride at Lindner hosted its launch event where Marianne Lewis, Dean of the Carl H. Lindner College of Business, spoke about her dedication to diversity programs within the college. 
Pride at Lindner will host "Community and Coffee" every Wednesday from 3:30-4:30 p.m. in Lindner 1115. In addition, the group will host two other events this semester — one on LGBTQ issues in the workforce and the second will be feature a documentary film following with a discussion.
Continuing to collaborate with the Inclusive Excellence Office, Pride at Lindner hopes to grow its numbers exponentially by doing more and more events to help spread their mission.
"It does not matter who you are, just be nice to others and accept others," Niese said. "That is why I wanted to start [Pride at Lindner], so other people can realize that they are supported in love."