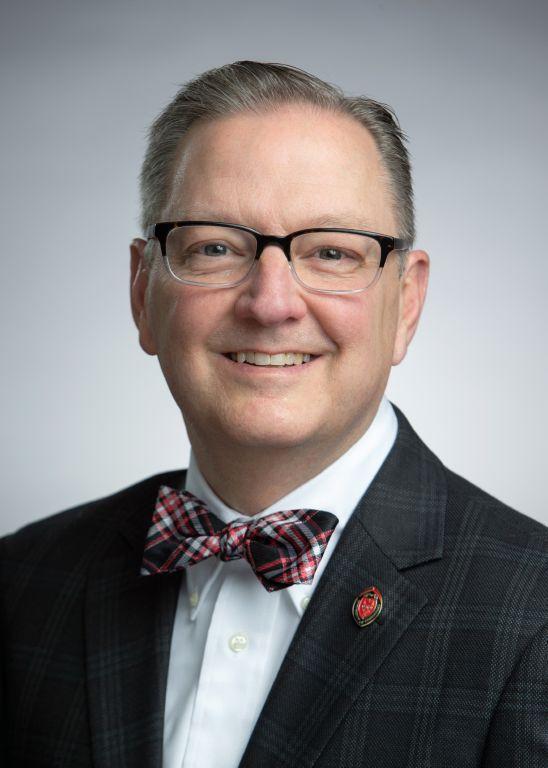 As the University of Cincinnati prepares for its most diverse class in history – with a record 22,352 applicants for the fall 2020 freshman class – the university also welcomes a new openly gay senior administrator.
Jack Miner grew up in Chillicothe, Ohio, and received a Bachelor of Arts in political science with a minor in women's studies and a Master of Public Administration at Ohio State University.
Miner spent the last 28 years working at his alma mater as the university registrar and executive director of enrollment services. At the beginning of January, Miner joined the bearcat family as the vice provost for enrollment management.
Inspired by UC's "Next Lives Here" initiative, Miner realized UC was an exciting place to be.
"It became clear that UC was right on the cusp of some really significant growth, some really significant dedication to students and student success and everything that the University of Cincinnati was doing to conduct itself to the city," he said. "I felt like I really wanted to be a part of that."
With many institutions across the country working to stabilize their enrollment, Miner highlighted UC's efforts to expand. Miner also admires UC's strong connection to the Cincinnati community — defining itself as an urban university with an urban mission, said Miner.
After graduation, Miner has noticed many students move away from their alma mater. However, with a big core of students coming from this region, Miner was inspired by the significant number who stay after graduation.
"We are doing a really important mission, and that is educating the workforce and educating the community within this region," he said. "Other universities do not have that opportunity because a lot of times their students do not stay in the region."
Growing up in a small close-minded town and coming out as gay during his freshman year of college, Miner has looked at his challenges as opportunities for positive impact in the community.
Throughout his career, Miner made a conscience effort to further the visibility and access to education for LGBTQ students. Roughly 20 years ago, Miner founded an LGBTQ scholarship program at OSU, which grew to be one of the largest of its kind in the nation, said Miner.
An advocate for the transgender community, one of the eight scholarships aimed toward transgender students was named after Miner.
As an openly gay member of the UC community, Miner is looking forward to working with organizations like UC's LGBTQ Faculty and Staff Association, the LGBTQ Center and other LGBTQ student groups.
For LGBTQ students, Miner encourages them to live their lives open and proud, to be deliberate about their visibility and to take opportunities that allow for change. In doing so, that influence and networking can create a personal connection to the LGBTQ community
"As more people live openly and proudly, and as more people in the greater community got to know LGBTQ people or learned that there were LGBTQ people in their family, it really created a broader sense of allies," Miner said.