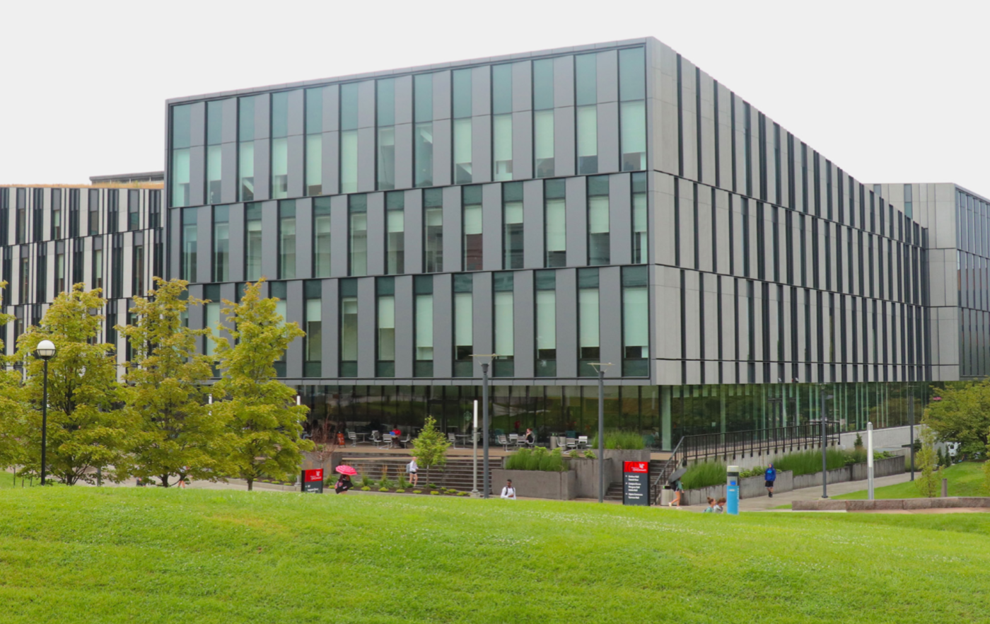 Former President Donald Trump upended the presidential election and altered the course of American politics when he uttered the words, "Frankly, we did win this election." Trump's premature declaration of victory ignited a flurry of lawsuits, the majority of which were dismissed, and election audits in states like Georgia, Arizona and Texas, most showing little to no evidence of wide-scale fraud, culminating in the Jan. 6 attack on Congress. 
Still, despite insufficient evidence, Trump has continued to claim the 2020 election was stolen from him, and that idea has become thoroughly entrenched in the Republican electorate. Trump remains one of the most powerful figures in the Republican Party, with his endorsement still being a coveted gift among conservative candidates. As a result, many have begun endorsing Trump's notion that the election was rigged, regardless of evidence to the contrary. 
Numerous candidates for U.S. Sen. Rob Portman's (R-OH) seat in the Ohio Senate race have done so, with Josh Mandel, Jane Timken, J.D. Vance and Mike Gibbons all supporting the idea. None would be able to maintain their campaigns were it not for an influx of donors from across the country, including members of the Lindner family who have ties to the University of Cincinnati (UC). 
Carl Lindner III, a prominent member of the Lindner family and President of American Financial Group, gave $2,900 to Timken on March 28, 2021, via the Republican fundraising platform WinRed. Craig Lindner, Co-Chief Executive of American Financial, donated $2,900 on March 23, with a contribution of equal size arriving from his wife, Frances, on the same day. 
Both Carl and Craig are graduates of UC and the children of Carl H. Lindner Jr., whom UC's College of Business is named after.
Timken, chair of the Ohio Republican Party from 2017 to 2021, has taken great strides to make her name synonymous with Trumpism, including embracing Trump's lies about the 2020 election. Only a month before Lindner's donation, Timken, in an interview with Cleveland news station WKYC Channel 3, said, "I think there's no question, and it's been widely reported, that there was widespread fraud and irregularities across this country," claiming the evidence itself was "swept under the bus." 
Neither Carl nor Craig Lindner responded to The News Record for comment. However, American Financial Group's Investor Relations branch sent out a statement, saying, "We are unable to comment on political contributions made by our executives."
In addition to the Lindners, other prominent Cincinnati businesspeople donated to politicians who repeated 2020 stolen election lies. 
Thomas and Joseph Williams, chairman and president of North American Properties in Cincinnati, each donated $5,000 to Mandel's super PAC Team — the former on March 2, the latter on March 14. Brent Kohlhepp, an estate lawyer in Cincinnati, contributed $5,800 on March 31. Mike Valentine, president of Valentine Research Inc., a Cincinnati-based electronic company, gave $10,000 to Mandel's PAC via WinRed on Feb. 10. 
On the same day Valentine made his donation, Mandel gave an interview to WKYC Channel 3, saying, "When we look back on this election, we'll see that, in large part, it was stolen from Donald Trump." Still, Valentine was not dissuaded from further investment in Mandel's political future, as he gave $10,000 more on Sep. 1 of the same year. 
Michael Hanmer is a research director at the Center for Democracy and Civic Engagement at the University of Maryland, who believes former President Trump's unfounded allegations played a significant role in why distrust in institutions and acceptance of political violence have increased. 
"It's hard not to think that someone in that position, questioning the very foundation of the system repeatedly, is safe for reasonable people to think it will influence people," Hanmer said. 
He was equally critical of Trump surrogates, who continue to perpetuate the fraud claim. "It opens questions about their ability to be honest if given a position of power," he said. 
Most of all, Hanmer was concerned about how claims like the kind made by Trump and his supporters would impact the 2024 presidential election and American democracy itself. 
"I'm very concerned," he said. "Part of our system requires some trust. This level of polarization creates challenges, but it makes it incredibly difficult for people to engage in the democratic process further."
Still, Hanmer remained optimistic "that levels of trust can be built back, and trust restored." He emphasized that "cohesion among our current elected leaders and community leaders is necessary" and that people need to be willing to talk to others in their community.
"It's not gonna get better if everyone just remains in their small windows of information," he said. "We have to be thoughtful about what the future may hold."