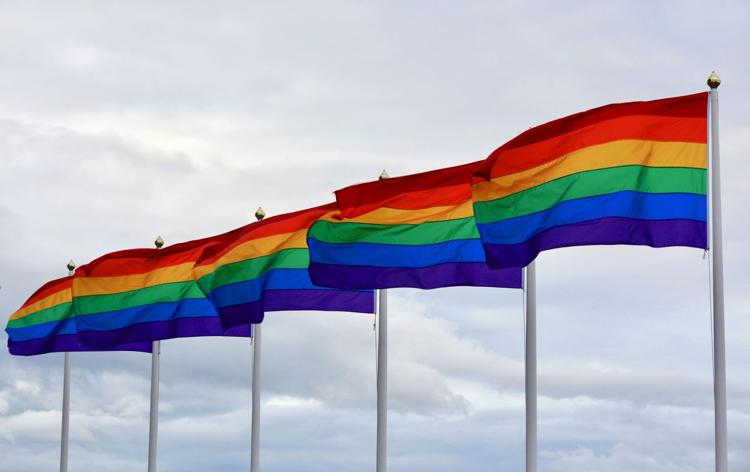 The fear of going to college, meeting new people, and being a part of a new atmosphere where the ability to explore sounds like a new college student's typical experience. But when you add being gay, lesbian, transgender or gender nonconforming to the equation, those fears increase substantially. It's the fear of not being accepted by others, being harassed and made fun of or not having a restroom that you feel comfortable using. Thankfully, there are groups and resources that can make those fears a little less scary.
During these times of the Black Lives Matter movement and one of the first years Pride was not celebrated among many, the University of Cincinnati (UC) Alliance has spent the summer preparing for an unusual fall semester where the needs of the LGBTQ+ community might be more significant and urgent.
UC Alliance members want a sense of community and acceptance for all of their members. Jack Romey, a fourth-year entrepreneurship major with a minor in management, didn't feel like he had many people to look up to that were a part of the LGBTQ+ community in his hometown of Lima, Ohio.
UC Alliance allowed Romey to become a leader and to grow. "I also met people from many different walks of life," Romey said. "Having conversations with them allowed me to see things from their perspective, which helped me erase some prejudices that I didn't know I had." This eventually helped him become the current secretary of the group.
Like Romey, many UC students come from small towns where people are not accepting of the LGBTQ+ community. Many of them are accustomed to hiding their identities, feelings and staying silent while others voice their own.
"The UC alliance gives the LGBTQ+ community a safe space to be themselves," Almithra Daroga, UC Blue Ash Alliance president and junior psychology major said. "Not only does it serve as a meeting place for like-minded people, it acts as a chance for us to educate others. It allows us to show that LGBTQ+ people aren't bad people."
As the UC Blue Ash Alliance president, Daroga hopes to create a safe space for others. While UC Blue Ash Alliance is a small group compared to the main campus, her responsibilities of holding meetings, recruiting new members and planning events are still challenging because she wants to be more inclusive within the group.
Why is it important now to be more inclusive? Intersectionality -  the theory that the overlap of various social identities, as race, gender, sexuality, and class - contributes to the specific type of systemic oppression and discrimination experienced by an individual.
Intersectionality leads many people of color who are a part of the LGBTQ+ community to feel like they are not included or welcomed in any community.
Daroga wants intersectionality not to be a problem for UC Blue Ash Alliance members. She wants any student to approach her comfortably and believes that no matter the race, gender or identity, UC Blue Ash Alliance needs to be that space where everyone feels safe.
"I would love more people of color to come to me and feel like they have a safe space, not only for their sexuality, but for their other identities. That's really important," Daroga said.
Those involved with UC Alliance, including UC Blue Ash Alliance, have a rule not to speak about any sensitive subjects outside of the meetings to make members feel comfortable. This includes outing anyone.
"We acknowledge that some people may not be ready to be out to everyone yet and may share personal details that they do not want to share with people outside of the group," junior fine arts major and co-president of UC Alliance Chloe Chesnut said.
UC Alliance has ensured members that they will not rob anyone of that chance to define themselves on their terms.
While the coronavirus cases in Ohio and the CDC guidelines have led meetings to be held on Zoom or Discord, Daroga still wants to ensure that UC Blue Ash Alliance and UC Alliance are open to anyone who has an open mind and respect for others.