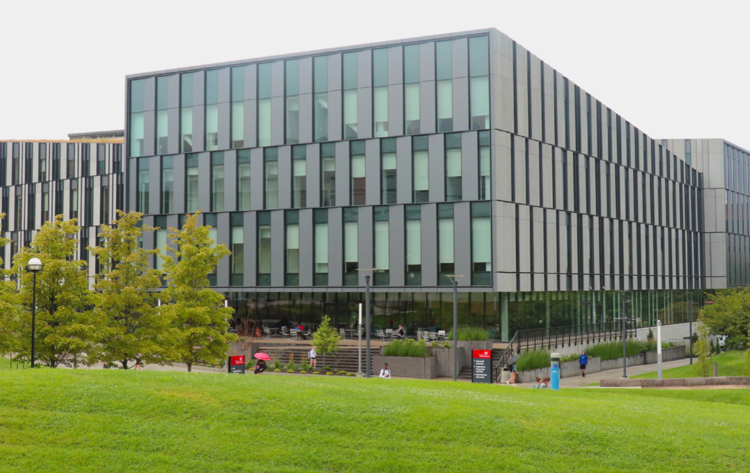 A lawsuit filed in federal court by a professor at the University of Cincinnati (UC) alleges that officials at the Lindner College of Business engaged in discriminatory hiring practices. 
Court documents chronicle a pattern of alleged discrimination by college administrators dating back more than a decade. 
The 13-page complaint was filed in November by Sourushe Zandvakili, a current professor and former department head of economics, who says officials treated himself and a former faculty member unfairly concerning hiring, promotions and pay raises. 
Lesser position, smaller salary
Documents state that in December of 2010, Zandvakili was tasked with filling two tenure-track assistant professor positions in the department of economics. 
The positions came with an initial salary of $100,000 each. 
Job offers were made to two white male candidates on Jan. 25, 2011 and Feb. 4, 2011, documents state. One of the men accepted while the other did not. 
Zandvakili then identified a female candidate to fill the position and told then-Dean David Szymanski, who advised Zandvakili "to make a verbal offer, with the same terms previously offered to the male candidates," according to the documents. 
The complaint says Szymanski first learned the candidate was Black during a lunch held the next day.  
"After Dean Szymanski met the candidate, he told [Zandvakili] to withdraw the employment offer and claimed the University 'no longer had the money,'" documents state.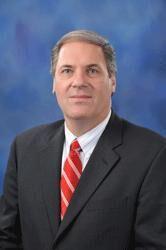 Zandvakili disputed the dean's motives, saying that concerns about the candidate were derived from race, according to the documents.  
"Szymanski then told [Zandvakili] he could hire the candidate if [Zandvakili] could 'find the money,'" documents state. 
Zandvakili brought his concerns to the provost's office, which said it could provide half of the candidate's salary, so long as the college agreed to match the remaining half. 
Szymanski eventually approved an offer that included a lesser position and a smaller salary, documents allege. 
The candidate, who is not named in court documents, was instead hired on as a non-tenure-track assistant professor-educator, with a salary of $85,000, documents state. 
She later applied for another tenure-track job posting in 2013 but wasn't selected for an interview, according to the complaint. 
In 2019, she resigned from her position "because she perceived she would not have promotional opportunities due to her race," documents state.
'Inadequate performance'
Following the confrontation between Zandvakili and Szymanski, documents allege officials denied Zandvakili a pay raise and demoted him from his position as department head. 
In March of 2012, Zandvakili received a job offer from Illinois State University with a salary of $180,000. 
Documents state that just over a week after he received the offer, Zandvakili asked for a pay raise to match his offer from the other university, a practice that is allowed as part of the collective bargaining agreement between the university and the American Association of University Professors.
Four days after Zandvakili made his request for higher pay, Szymanski announced that he and the provost's office would no longer offer pay raises to match employment offers from other universities, according to court records.  
He called those requests "disingenuous to our institution," documents state. 
Zandvakili's pay raise was denied based on this new policy, though two professors have received such pay raises at the college of business between 2013 and 2018, the complaint alleges. At least six professors university-wide were given pay raises to match offers from other universities in 2013 alone. 
A few months after his pay raise was denied, Szymanski demoted Zandvakili from his position as department head without notice due to "inadequate performance," documents state, adding the dean had given Zandvakili rating of "superior performance" just four months prior. 
In 2018, Szymanski stepped down from his position as dean. He is now president of the University of North Florida. 
Between April of 2018 to December of 2019, Zandvakili – an Iranian-born, naturalized U.S. citizen – says he applied for several administrative positions within the college, but that each time he was passed over and the positions were instead given to American-born candidates. 
Lagging pay
Despite being tenured the longest, Zandvakili is also the lowest-paid full professor in his department, documents state. 
In 2018, Zandvakili sent a written request for a pay raise to his department head, who recommended to Dean Marianne Lewis that Zandvakili receive a raise of  "at least $50,000" to bring his pay up to par with other faculty in his department. 
Both that request and a subsequent request were denied and he complained to Lewis that "he was being discriminated against on the basis of his race and national origin," documents state.   
He was eventually approved for a pay raise of $6,000, significantly less than what his department head recommended. 
According to documents, on the same day that Zandvakili's raise was approved, Lewis also announced a new policy for pay raises at the college which she allegedly used to evaluate Zandvakili's request, though he had submitted it nine months prior. 
In his complaint, Zandvakili is asking the court to award him, in part, compensatory and punitive damages as well as lost pay and benefits. 
The university denies allegations
However, most of the allegations outlined in Zandvakili's complaint were denied by the university. 
In a January response, attorneys for the university said officials "applied their business judgment, acted at all times in good faith, and had legitimate, non-discriminatory reasons for any employment actions that were unrelated to [Zandvakili's] national origin or alleged protected activity."
Documents filed by the university said there had been no unlawful discrimination or retaliation and asked the court to dismiss Zandvakili's complaint because the statute of limitations for some or all of the alleged wrongdoing had run out. 
The attorneys also said officials are shielded from the claims as they "did not violate any constitutional rights but to the extent they did, [officials'] actions were taken in good faith, were objectively reasonable and any alleged constitutional rights were not clearly established."
The full complaint can be read below.