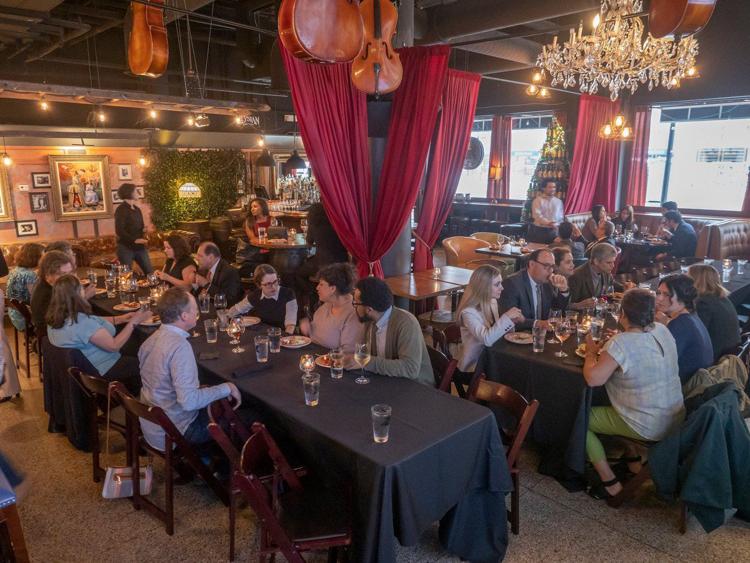 The University of Cincinnati Latino Faculty Association (LFA) with host the 2020 Latino Faculty Awards March 31 to honor those who have made an impact to further diversity in the UC community.
The award ceremony will take place on Tuesday, March 31, from 6-9 p.m. at the 1819 Innovation Hub.
The LFA was co-founded in 2017 by Drs. Flavia Bastos, Maria Espinola, Mauricio Espinoza, Farrah Jacquez and Michael Odio. There are currently 116 Latino faculty members at UC.
Their mission is to create an inclusive environment that values Latinos as an essential component of UC's diverse community by retaining the Latino talent on campus. In addition, empowering our members toward action and attracting future faculty to meet the needs of the rapidly growing young Latino population in the U.S., Ohio and the Cincinnati region.
Nominations are open now and the categories include the following:
Excellence in Research: Recognizes faculty for outstanding career achievements in research.
Distinguished Service: Recognizes faculty who have demonstrated exemplary community service either by developing a program or engaging in volunteer work that has significantly impacted the community.
Outstanding Mentoring: Recognizes faculty for displaying excellence in mentoring students, interns, postdoctoral fellows, residents and/or junior faculty by providing outstanding support, encouraging and promoting education and training, professional and personal development and career guidance.
Exemplary Leadership: Recognizes faculty who have demonstrated outstanding leadership within their professional societies, organization, academic or research organizations.
Distinguished Teaching: Recognizes faculty for displaying excellence in teaching students, interns, postdoctoral fellows and/or residents.
The LFA is focused on increasing the visibility of members and bringing attention to the valuable contributions that members make to the university, to their own fields and to the community.
"The political climate in the country has severely damage the image of Latinos and we are hoping to change that," said Maria Espinola, Assistant Professor of Psychiatry & Behavioral Neuroscience and LFA co-founder. "We also hope to bring awareness to LFS's members' diverse identities."
People often forget that Latino refers to a shared ethnicity, not to a race or a nationality, Espinola said. Believing that there is a specific way that Latinos should look like or sound like increases Latinos' invisibility.
The LFA awards will have a guest host, Paola Suro, who is a multi-media journalist for WCPO Good Morning Tri-State.
Graduating with a bachelor's degree in broadcast & digital journalism from the S.I. Newhouse School of Public Communications at Syracuse University, Suro helped establish the only Spanish-run newscast in the school, CitrusTV Noticias.
Suro is originally from Puerto Rico and considers herself a "citizen of the world," as she has lived in Argentina, Chile, Venezuela, Panama and New York.
Food will be catered by Colombia native Chef Jose Salazar, the owner of "Mita's" — a 135-seat restaurant located in the heart of downtown Cincinnati.
If you are interested in nominating a faculty member, tap or click here; the deadline to apply is March 6. If you need more information on the Latino Faculty Association, tap or click here to visit its website.