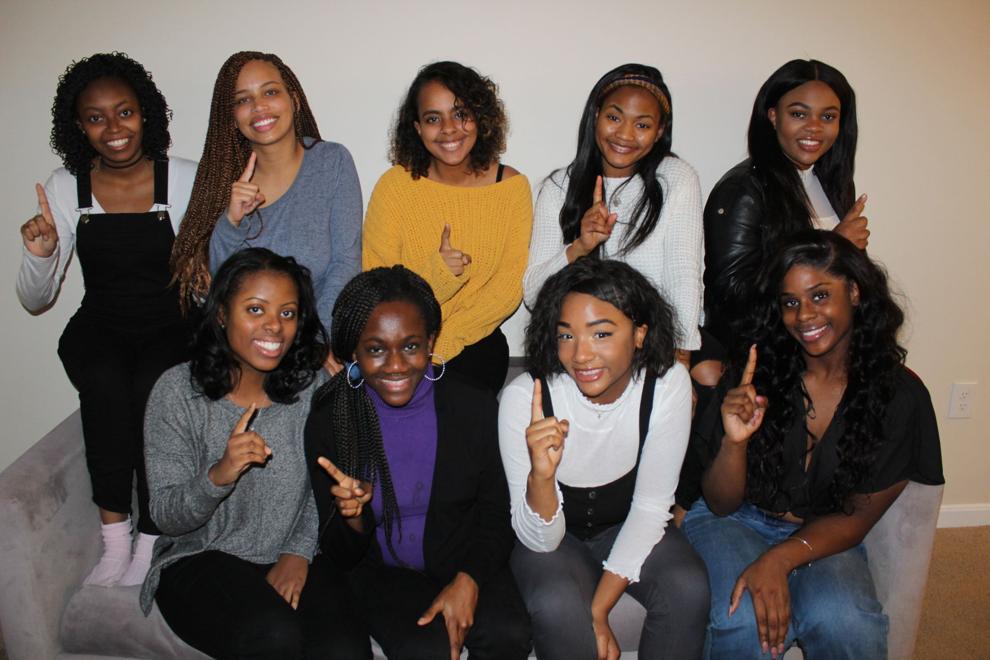 An on-campus black women's honorary, The Lambda Society, at the University of Cincinnati is hoping to aid in funding scholarships for black women attending UC through selling Valentine's Day candy grams.
"The Lambda Society was founded to recognize black women on campus who are outstanding academically and in the organizations they are in," said Makayla Boyd president of The Lambda Society. "We wanted to recognize [black women] because we aren't always recognized by other honorees on campus."
On campus, Boyd has been a pioneer as the first black woman to host Bearcats TV, a mentor in the African American Cultural Resource Center's (AACRC) mentorship program and a volunteer for the Black Arts Collaborative where Boyd wrote and directed plays that focused on subjects like mental health in the black community.
"The Lambda Society is really important to me and I would say it is one of the most important things that I am currently involved with," said Boyd. "We help raise money for black women to give back to this community that has done a lot for us, and we're able to help people who may not be as financially sound as others."
The society builds a culture of support for black women through events like its annual Lambda Lock-In in which black women are invited to stay overnight and hear from guest speakers, participate in interactive sessions and community building activities. Every spring semester, the society hosts the Week of Excellence with its brother organization, Collegiate 100. The week celebrates and promotes black excellence through daily programs and various awards.
In addition, the society raises money every spring semester for scholarships for black women who are currently attending UC, in addition to a scholarship for a high school student who has committed to UC.
The scholarships will be presented at the society's annual Blue Jean Brunch. Every year, the society finds creative ways to fundraise for the scholarships, like selling head scarves. This year, it is selling Valentine's Day "Lambda Grams."
Lambda Grams are to be passed out Feb. 14 in the AACRC from 10 a.m. to 3 p.m.
Participants can choose from a variety of Lambda Grams:
Lindt Chocolate Assorted Lindor Truffle $1.99
Godiva Masterpieces Individually Wrapped Assorted Chocolates $1.99
Lindor Strawberries and Cream White Chocolate Truffles $2.99
Ghirardelli Premium Chocolate Individually Wrapped Assortment $2.99
Russell Stover Strawberry Creme in White Fudge Candies $1.49
Kit Kat Chocolate Candy Bars $2.49
Snickers $2.49
To send someone a Lambda Gram, students must fill out a required form here and send the appropriate monetary amount to the Lambda Society's cash app ($LambdaSociety2).