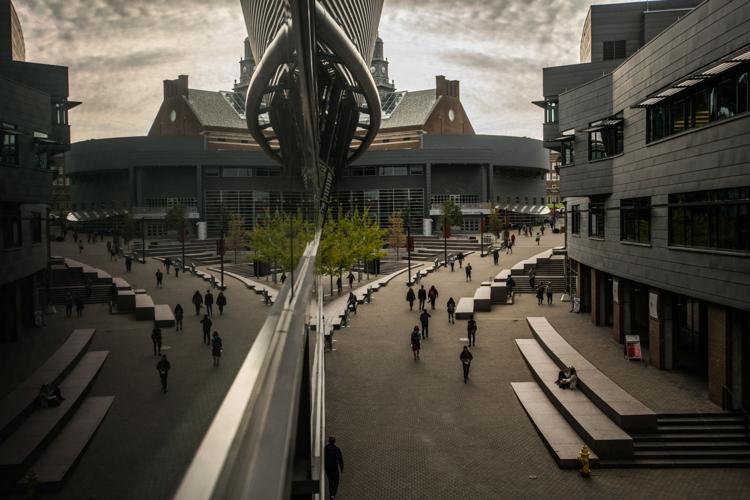 Adjunct faculty at the University of Cincinnati (UC) are underpaid and largely not informed about opportunities for career advancement, according to a new report from Faculty Senate.
The report, released Dec. 20, calls on university leaders to raise minimum compensation for adjuncts and improve intradepartmental communications regarding eligibility for promotions. 
Adjunct faculty comprise 38.4% of instructional staff across all of the university's campuses and often teach course loads comparable to that of full-time faculty, according to data compiled in the report. 
More than half of instructional staff at the university's regional campuses in Blue Ash (53.3%) and Clermont County (74.5%) are adjunct faculty, the data shows. 
Despite this, base pay per credit hour for beginning adjunct instructors in the College of Arts and Sciences has not increased since 2003, said Mark Kissling, president of the UC Adjunct Advocacy Association, adding compensation is likely the most pressing issue facing adjunct faculty. 
"I do think it's fair to say that if compensation isn't the most important aspect being covered, then it's right up there," he said. 
"Depending on rank, adjunct pay at UC per credit hour ranges from $800 to over $3,000, putting colleges in the position of competing with one another, not only with other universities, for qualified adjunct faculty," the report states. 
Pay also varies widely by college. In Arts and Sciences, adjunct salaries range from $900 to $1,200 per credit hour whereas pay in the College of Business ranges from $1,575 to $2,375, according to the report. 
Salaries for adjuncts teaching at UC tend to be lower than those of adjuncts teaching at other large, research-intensive universities.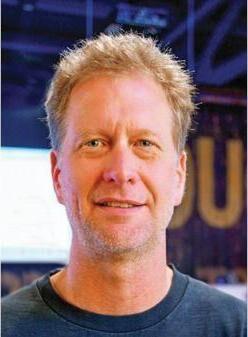 According to data from the Chronicle of Higher Education, the average pay for an adjunct teaching English at UC was $2,800 per three-credit class. 
Adjuncts teaching the same discipline at the University of Kentucky and Ohio State University made an average of $3,100 and $5,000 per three-credit class respectively, data shows. 
These findings are consistent with previous research that shows many adjuncts nationally earn less than $25,000 a year and fall below the federal poverty threshold. 
"Although a few colleges noted that they look to other universities and readjust to set competitive rates, at least [11] colleges noted that they have either not looked at such relative salaries for anywhere from two to nine years," the Faculty Senate report states. 
Some colleges point to inadequate budgets as the reason for a lack of competitive salaries, the report states. 
"Promotion is currently the only means of increasing your compensation," Kissling said.
However, the report found that in 2020, 78% of adjunct faculty surveyed said they had not been informed by their department head of their eligibility for promotion.  
"This is a bit of a surprise too because the first part of the university's general promotion policy statement is that [department] heads will contact part-time faculty who are eligible for promotion," Kissling said. "Now, a lot of the [department] heads don't know they are supposed to do that."
Many colleges said they have no policy for reviewing adjunct performance and for the colleges that do, it is not clear whether a uniform policy is followed by all departments, the report states. 
In a 2020 survey, 42% of adjuncts said they have never been evaluated by a supervisor or department head. 
Based on these findings, the report recommends, in part, that minimum adjunct salaries be tied to a proportion of minimum pay for full-time faculty. 
"This guarantees some level of consistency across colleges and builds in an annual increase mechanism so that adjunct faculty pay does not fall behind over time," the report states. 
The report also calls on colleges to begin conducting regular evaluations of adjunct faculty and providing new adjuncts with information about promotion requirements early in the hiring process. 
"We have received and are reviewing the report from Faculty Senate," Provost Kristi Nelson said in an emailed statement to The News Record. 
In a 2019 speech, UC President Neville Pinto briefly remarked on the working conditions of the university's adjunct faculty. 
"Our part-time faculty are valuable contributors toward the university's educational mission," he said. "It is vitally important that all faculty, including part-time faculty, have ownership of their roles at the university. We will work to ensure that this happens."
Kissling is not convinced university officials will take swift action, considering recent budget constraints stemming from the coronavirus pandemic. 
"Adjunct faculty are charged with delivering the number one purpose of the university; to educate students," he said. "We're there, we're relied upon and so we just want to be treated a little bit more justly."