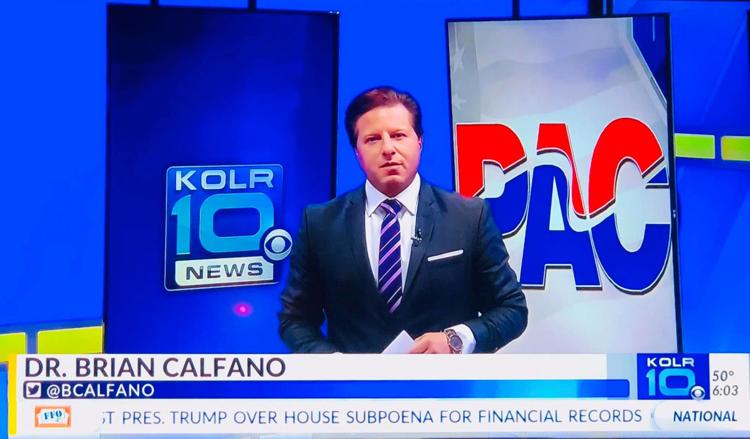 The University of Cincinnati will soon begin offering a political and public affairs reporting certificate, combining two areas of study within the McMicken College of Arts and Science.
The departments of journalism and political science will collaborate to offer students a focused track consisting of at least six classes to help students to expand their knowledge of political news coverage and how to do so from local and data-driven perspectives.
"The certificate provides the opportunity for real-world skill development and experience," said political science and journalism associate professor Brian Calfano in a news release.
Calfano works as a political analyst for Spectrum News 1 Ohio along with teaching both political science and journalism courses at UC. He said the interdisciplinary program will help students establish ways to effectively cover politics by teaching student critical thinking methods and using complex disciplinary methods.
While the course requirements for the certificate are still be decided, they will range in subject to teach students how to succeed as a modern-day journalist, Calfano said. The curriculum will include political reporting, media production and political sciences electives.
The certificate has been approved by respective department heads but has yet to go through the formal university approval process. However, the departments anticipate to launch the certificate in fall semester 2020.
Like most universities, UC currently offers a specific political reporting course, but the implementation of an interdisciplinary pathway like this is what will set the program apart from others, Calfano said.
"By finding synergies in subject matter we give students access to knowledge and understanding that they might not otherwise have had," said Lisa Holstrom, senior assistant dean in the College of Arts & Sciences. "[Students] also get insights into how their education translates to real-world opportunity."
Since Calfano's professional work is mainly focused in broadcast, he will provide opportunities for students to get on-camera experiences and educate them on the responsibilities of video shooting and editing. The comprehensive curriculum aims to prepare students for careers in fields across journalism and public affairs.
"The certificate provides the opportunity for real-world skill development and experience," Calfano said. "While journalists are always learning, and no program can 'certify' someone to be a reporter, students with this certificate will be well on their way to conducting effective political beat reporting."