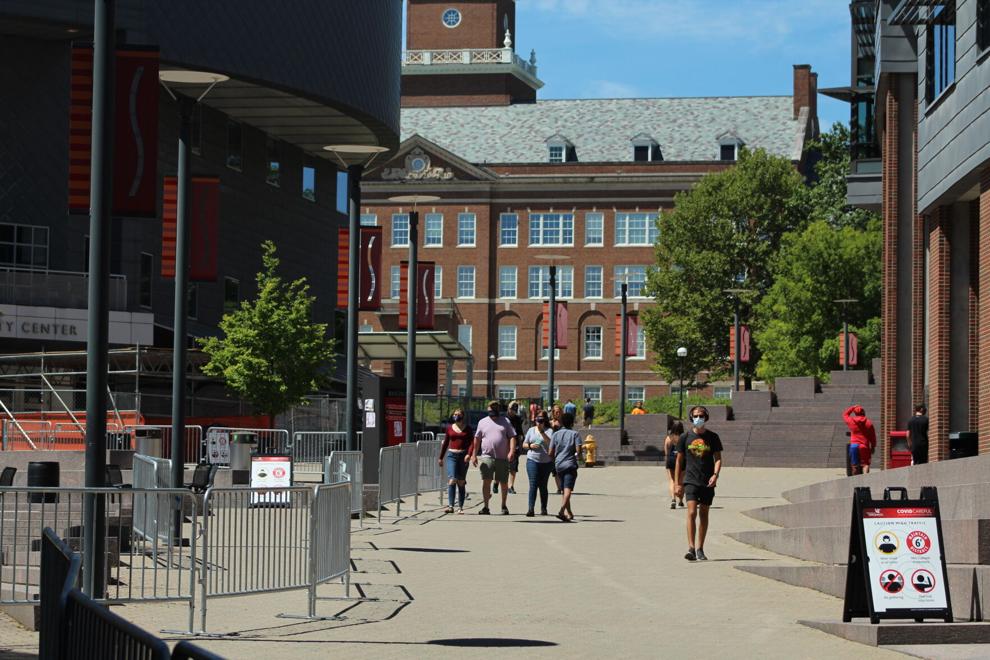 In December 2020, the University of Cincinnati (UC) wrapped up its first full semester of socially distanced lectures and remote learning due to COVID-19. Highlighting the university's efforts, President Neville Pinto sent an email praising the UC community for finding new ways to connect during the pandemic.
"We've done it together – putting health and safety first," Pinto said in the email. "While always moving ahead to create opportunity and keep our students facing toward the future."
UC sought to combat COVID-19 with random testing, a campus-wide mask mandate, social distancing and a new app – the UC COVID Check app – designed to identify infection hot spots and contain possible outbreaks through a daily symptom survey.
However, a three-week-long delay in the release of the UC COVID Check-app and inadequate testing data led to shortcomings in the university's plan, according to internal university records obtained by The News Record (TNR). 
In addition, the university paid two contsultants almost $800,000 for assistance that proved troublesome. UC officials spent the money while cutting spending in other areas and furloughing university staff.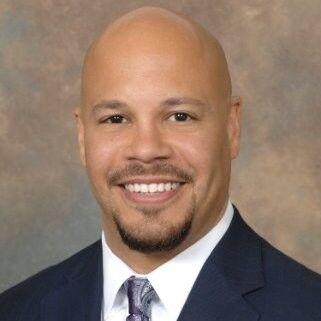 Dr. Christopher Lewis, a leader on the university's physician-led COVID-19 team and UC's vice provost for academic programs, declined to be interviewed by phone. Lewis did agree to answer written questions via email.
While Lewis acknowledged the university had to work to refine their COVID-19 protocols, he called the collaborations with the consulting firms "highly useful." 
"From the beginning of the pandemic, our response as an institution has centered around a reliance on science and data as well as our campus community where so many have been committed to keeping one another safer," Lewis said. 
However, the documents obtained by TNR – emails, consulting contracts and student complaints – reveal issues the university faced while bringing students back to campus. 
Buyer's Remorse 
Before the fall semester, the university aimed to build programs that would help stem the spread of COVID-19 beyond testing. To achieve this, the university paid two consultants – Deloitte, a New York-based audit, consulting, tax, and advisory services firm, and Salesforce, a San Francisco-based software company – $793,000 for services focusing on technology, data development and operations, according to the records. 
Salesforce was paid $203,000 for internet cloud and data services, and Deloitte was paid $590,000 to develop and launch the university's COVID Check app. The university has touted the collaboration with Salesforce and Deloitte as a success. 
The app's development fell short and was not ready for students when they arrived on campus the week of Aug. 24, records show. Google suspended UC's Android phone version of the app in that last week of August, according to university records. 
Emails reveal Google had told UC that it suspended the app because UC had not provided an updated privacy policy, test user login credentials and a letter from a public health official confirming the need for the app. According to UC's contract with Deloitte, the university was responsible for providing the correct information to third-parties. 
"I don't think the university got what it was paying for," said Amber Peplow, a member of UC's Faculty Senate and AAUP Joint Budget Committee. "If I had been the one who bought this, I would have some buyer's remorse."
Salesforce and Deloitte declined to comment on their collaborations with the university. 
In his written answers, Lewis defended the university's decision to partner with the firms and said it is important "to draw a distinction between process issues and results." 
The university needed to "purchase a large and very powerful database tool" for its COVID-19 dashboard from Salesforce, he said. Lewis acknowledged the COVID Check app from Deloitte took time for both development and student adaption, "but ultimately [the app] has proven a widely used and highly useful tool," he said.
"As with any software platform, it needed to be tailored to the exact application," said Lewis. "While this did take some time, the software has proven to be a remarkably powerful tool that supports literally every aspect of our COVID-19 response." 
However, emails obtained by TNR show Lewis and other UC officials repeatedly expressed frustration with the services provided by the firms.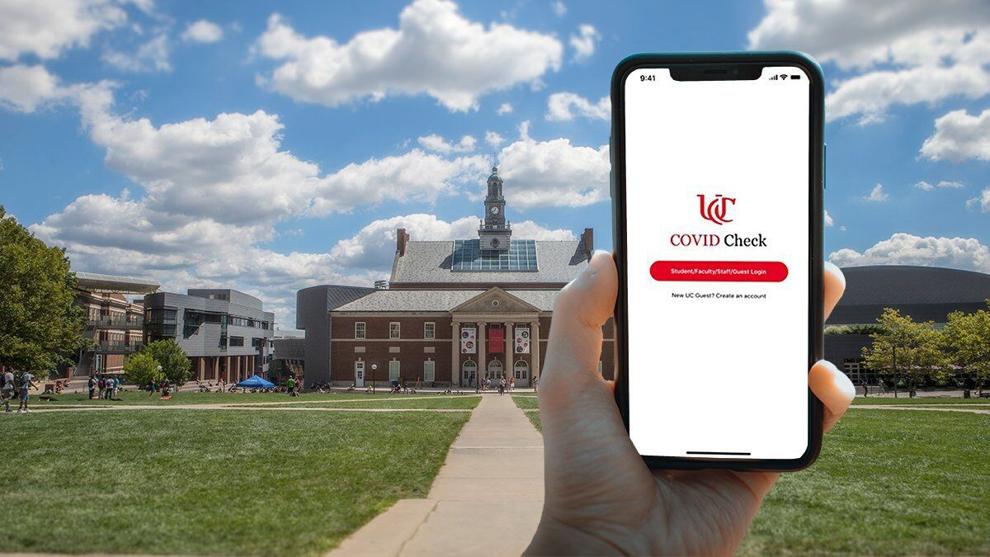 In a Sept. 3 email, Lewis told Google, "We are in dire need of approval," and urged Google to provide a list of everything needed to approve the app. 
On Sept. 4, Lewis told Google: "Our entire City of Cincinnati leadership and University of Cincinnati leadership teams are quite frustrated by our inability to get this simple issue resolved expeditiously." It wasn't until three weeks after the semester had started, on Sept. 16, that UC's Android app was finally available on Google Play. 
The delay in the COVID Check app on Android phones prompted complaints to University Health Services. In a Sept. 9 email to other members of the university's COVID-19 team, Dr. Kim Miller, the executive director of UC Health Services, wrote they were receiving a "barrage of calls, emails and complaints." According to the records, most students that reported an issue said they couldn't open the app or had trouble signing in. 
Some university leaders seemed discouraged by services provided by Deloitte and Salesforce. In an exchange of emails on Sept. 30, Lewis and Miller both complained about the accuracy of test data provided for the dashboard on the university's website.
"Kim, my take from the meeting was that IR is doing all they can, but Salesforce/Deloitte need to do a better job getting us more reliable data," said Lewis. Miller responded: "The dashboard Lauren sent me for approval this AM was full or errors she should have seen. We do not have the right IT and data for reports, and it's a problem." 
Budget Cuts 
The university paid for the consultants at a time when faculty asked the administration to roll back on budget cuts and complained about furloughs.  
Due to the pandemic, UC's Board of Trustees' Finance and Administration Committee approved plans for an 8% – over $30 million – cut to the university's general funds budget for the 2021 fiscal year, on Aug 25. 
The general funds budget encompasses expenses such as instruction, academic support, public service and student services.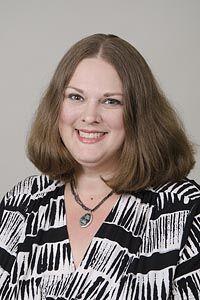 As a member of the Faculty Senate and AAUP Joint Budget Committee, Peplow analyzed the pandemic's impact on UC's budget. The committee released a report in November, which recommended that the university should decrease their cuts from 8% to 3% – roughly $9 million.
"We looked at the actual cost, we left some room for additional expenses that could come up and we recommended the 3% budget cut," said Peplow.
At a Jan. 14 Faculty Senate meeting, Pinto rejected the 3% recommendation. 
"It's a challenge to manage financially through such uncertain times," Pinto said at the meeting. "We have to stick to the 8% cut," he said citing that uncertainty.
In their report, the committee said these budget cuts further strip academic programs and divert funds from the university's mission. 
This has already gone into effect at UC's Clermont campus, where approximately $1.1 million has been cut from the annual budget, Dean Jeffrey Bauer previously said to TNR in an email. Administrators have fired half of the full-time tutoring staff at UC Clermont and outsourced much of its tutoring services to the university's main campus.  
"We have different groups of students with different population needs," said Peplow, who is also an associate professor at UC's Blue Ash campus. "[Instructors at main campus] are not necessarily as close, hands on or familiar with our students because of the geographical distance."
Peplow said the cuts could also mean larger class sizes and an increased number of adjunct faculty – a group of part-time faculty already paid at a poor level. 
Still, at the Jan. 14 Faculty Senate meeting, Pinto said UC has been able to navigate COVID-19 better than other universities and that instruction is his administration's top priority.
"Our commitment as a leadership is to ensure that our core mission is supported and that is where we will always be," he said.