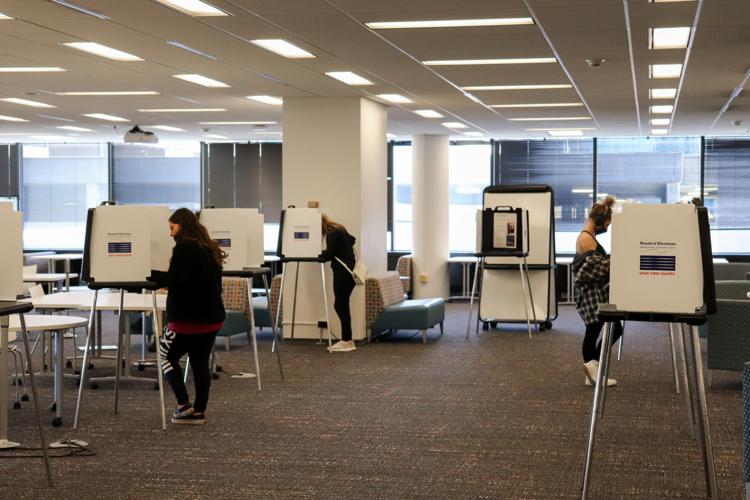 In a year when everything is changing before our eyes, University of Cincinnati (UC) students are hoping to see a change in America by making their vote count. Each voter brings a different story to the ballots, and here are some of the reasons students made their way to the polls. 
Sohaib Ahmed, a fourth-year pre-med student, voted in favor of police and law enforcement. 
"[I voted] in favor of law enforcement and against cancel culture, which has risen in the past six months. I was called racist by a group of people because I told them I was conservative," said Ahmed. 
Ahmed is a certified emergency medical technician (EMT), and he was hurt by what he saw on the news over the summer. 
"It was heartbreaking for me to see ambulances, fire trucks and police cars being burnt down and the anger against law enforcement. I believe in law and order, which is why I voted," said Ahmed. 
Some students, like journalism major Alex Horton, said he is most passionate about social issues. 
"I voted to show support for the LGBTQ community, minorities and women. I also feel that Trump is too polarizing and has divided the country," said Horton. 
Horton also noted that some of the things Trump has said in the past have directed him to vote against the president. "Trump has also turned me away because of his racist, sexist comments."
Junior Maddie Iles agrees with Horton. She voted for women's rights and LGBTQ rights. She also voted to see a change in healthcare, climate change and immigration. 
"I don't believe in a government system that runs on money and capitalism, but a system where we have the right to vote on issues that will benefit all of us and create equality regardless of race, sex, gender identity, nationality and more," said Iles. 
"Basically, I think our entire system is corrupt and needs reform," she continued. "It needs to transition into a system like Nordic countries have, which is a social democracy."
Horton and Iles are not alone in their disapproving of President Trump. According to a Pew Research Center study,  77% of Generation Z disagreed with how the president has handled his time in the White House. 
With the last ballots being counted this week, we will soon find out who will win the 2020 Election and what issues will be fought head-on.