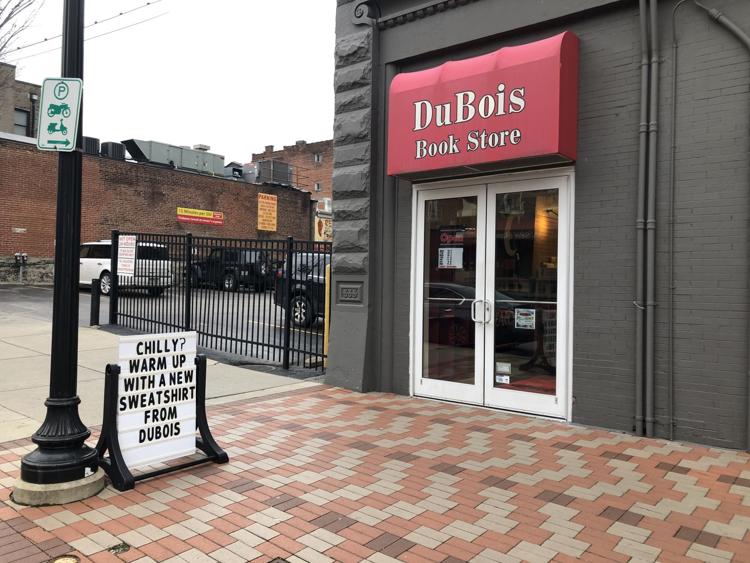 DuBois Book Store requires semi-official documentation of a student's local address in order to rent textbooks, which raises the question: are international students able to rent from them?
JD DuBois, the bookstore's general manager, said there are options that local and international students can use to check that box, including cellphone, utility, credit card or tuition bills.
"Anything from student housing," DuBois said. "Or any kind of documentation from an official department from the university which would state your local address, I'm OK with that, too."
For international students, applying for a certificate of enrollment from the UC International Services office is also an option. The document confirms their address and that they are a UC student. The certificate can be found on students' iBearcatsGlobal account, where they can have it printed out at the UC International Services office or receive it as a digital copy.
While it is not stated on its website or rental contract that students must show their ID when renting books, this is a standard procedure for bookstores not affiliated with a university, said DuBois.
He also compared the situation to renting a movie. "You couldn't have walked into Blockbuster and said, 'Hi, my name is Joe Smith and I live at 123 Main Street. Can I open an account?'" DuBois said.
While that may have been true at Blockbuster, other rental options like Amazon don't require identification. Additionally, the UC Bookstore only requires students to show a state ID if they don't have their Bearcat card and don't remember their M number.
While DuBois said there are many ways international students can still rent books, Pritika Arinana — a third-year international student from Dubai — had a conflicting experience. When attempting to rent a book, Arinana was asked for an ID and (after explaining that her only IDs were her Bearcat card and passport) was told that she couldn't rent the book.
"They didn't give me any other options," Arinana said. "I was talking to [my cashier] and the manager was beside her and he told me 'Yeah, international students can't really rent books.' I know about the international student services, but I didn't know I could talk to them and somehow rent books from DuBois."
Passports and Bearcat cards aren't valid forms of ID because they dont contain a local address, said DuBois, who continued to explain why the rule remains necessary.
"It gives me at least a starting point for collections," DuBois said. "When I have bad debt and I've called the person and I've emailed them and I'm getting nowhere, I'm classifying that as bad debt on my books. I send it to a collections agency, and they have to go through certain steps. Without an address they don't have somewhere to mail a certified letter to for example."