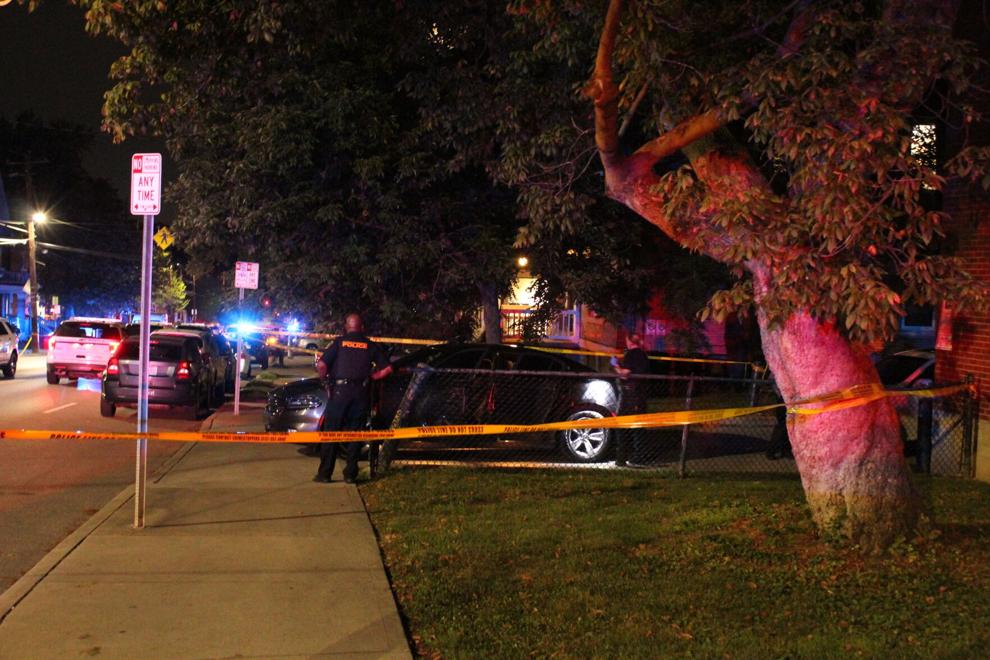 As many students at the University of Cincinnati (UC) were getting settled into their new accommodations or trying to unwind before the imminent crush of deadlines and late-night study sessions, a man was killed just a few minutes' walk from campus. 
But that was not apparent from the warnings issued to students' phones and emails on Friday night. 
The university issued an alert to students just after 11 p.m. stating that police were responding to an emergency at 320 West McMillan St. And just 24 minutes later, another alert was issued stating there was "no threat to the campus community." 
Police on scene declined to comment on the shooting when approached by The News Record. However, the Cincinnati Enquirer reported on Saturday that Gabriel Ventura, 20, was pronounced dead at the scene after succumbing to injuries sustained from a gunshot wound. 
Neither alert mentioned that a shooting had occurred, let alone that someone had been killed.
Just blocks away, students – either just arriving or returning for the fall semester – packed into favorite hangouts like Uncle Woody's on Calhoun Street. And music from house parties could be heard in the narrow, dimly lit corridor of Stratford Avenue, which sits perpendicular to where the shooting happened. 
Under the Clery Act, a federal law aimed at providing transparency about the frequency of campus crime, university officials are required to issue a timely warning if it is determined that a crime constitutes a "serious or ongoing threat" to the campus community.
"Our initial alert for emergencies is generic to 'an emergency' because this allows us to alert our campus community as quickly as possible to a perceived threat," University of Cincinnati Police Division (UCPD) spokesperson Kelly Cantwell said in an email to The News Record. 
Some students, while recognizing the need to quickly send messages to the campus community, say the university should be more specific about what type of incident occurred. 
Jack Fisher, a first-year economics major, was in his dorm Friday night when he received the alert. Someone came in and asked if he had heard what happened, but Fisher largely dismissed it as "hearsay." It wasn't until the following day that he learned what he had been told was true. 
"It was shocking," Fisher said, adding he would like to see the university provide more information when serious crimes like murder happen near campus.  "I don't think it's very smart to put that in the same category as like police responding to a burglary or something."
But several students were not aware there was a fatal shooting. 
First-year students Celine Al-Nammari and Madison Ridel were sitting on the terrace of their apartment eating Cane's Friday night when they saw police drive passed. 
When the alert came through, the two wondered what happened but concluded it was probably in response to parties happening near campus, Al-Nammari said. On Tuesday, they heard for the first time that police were responding to a shooting. 
Both Al-Nammari and Ridel said they would like to see the university release more information about serious incidents, even if it comes after the generic emergency alert. 
Al-Nammari said students would likely be more inclined to stay away from the area if they knew a shooting had occurred. 
Sonia Gibbs, a media production major, said she saw the alert but appeared surprised to find out that someone had been killed so close to campus. 
Given that the university issues similar alerts on a semi-regular basis, Gibbs said she usually does not pay them that much attention.
While she understands the university's position of needing to get the alert out quickly, Gibbs, who lives about 20 minutes from main campus, said there needs to be more information about serious incidents like the one that happened Friday night. 
 "It's pretty important to know," Gibbs said about serious or violent crimes happening near campus. "Maybe they [university officials] don't want to cause a panic, I guess."