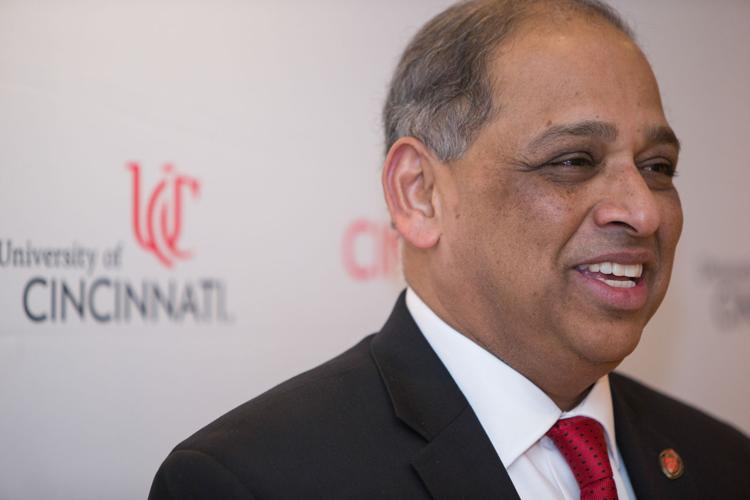 University of Cincinnati (UC) President Neville Pinto released a statement denouncing last week's deadly riot at the U.S. Capitol Building. 
"I want to condemn last week's assault on truth, democracy, dignity, peace and the orderly transition of power. It was illegal and unacceptable," he said in an email to students Jan. 11.
The riot broke out Jan. 6 after thousands of right-wing marchers descended on Capitol Hill to halt Congress' certification of President-elect Joe Biden's victory in the Electoral College. 
"Images of the violent mob desecrating our majestic Capitol were a horrifying reminder we can never take our democracy or our decency for granted. We must insist our leaders bring out the best in us, not the worst," Pinto said, likely referring to President Donald Trump. 
Trump held a rally earlier that morning where he repeated false claims about the 2020 election and urged his supporters to march on the Capitol. 
The riot resulted in five deaths, including that of a Capitol police officer, and dozens of arrests. 
Pinto used Monday's statement as an opportunity to comment on the importance of higher education in light of recent events. 
"More than ever, our country must invest in the power of higher education to make things markedly better," he said. "In short, our nation will falter, if not fail, until we make a whole-person education more available to all."
He also spoke about the university's ongoing pandemic response and UC Health's rollout of COVID-19 vaccines in December. 
"The challenges of the past year have been unimaginable," he said. "And yet your courage has been even more remarkable. Our institution owes you a tremendous debt of gratitude."