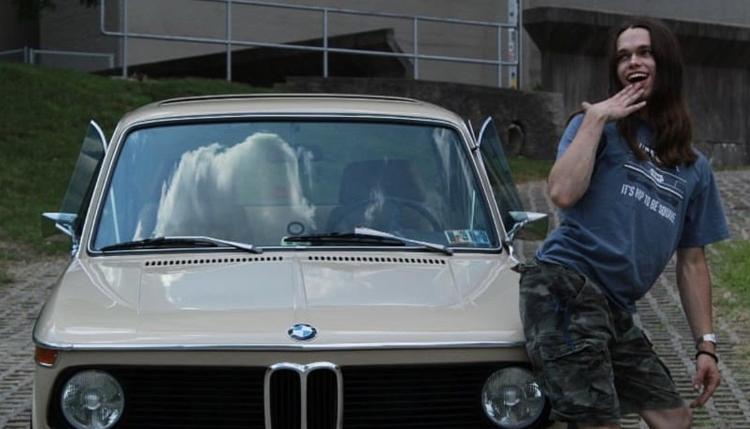 Jackson Durham, a 20-year-old second-year DAAP student studying industrial design at the University of Cincinnati, died in University Park Apartments (UPA)— a university-managed housing property — and was discovered Aug. 30, according to UC Police Department (UCPD) and Cincinnati Police Department (CPD) reports.
Two other students, Leah Miller and Jacob Wocks, were named as witnesses on both reports. Miller is a fifth-year communications student and was a close friend of Durham. Wocks is a fourth-year mechanical engineering student, the resident advisor (RA) on the third floor of UPA's south building and was Durham's roommate.
On Aug. 28, Durham and Miller "hung out" for 1.5-2 hours at her off-campus apartment, she said. Miller dropped Durham off at UPA and received a text message from him around 6:30 p.m.
The next day, Aug. 29, Miller called Durham after her class around 4:30 p.m. He didn't pick up. Miller said she didn't think anything of it until a mutual friend reached out to her and asked if she had heard from Durham.
"Apparently he skipped class that day and had dinner plans with a friend and he didn't show up," Miller said. "Then I began to worry. I just had a really bad feeling."
After work, Miller went to Durham's room at UPA. She knocked on the door multiple times and, after no one answered, she contacted UPA.
"I called the RA that was on call in UPA and told them that I was worried about my friend and that they should go check on him," Miller said. "I was concerned about my friend and they sort of just said, 'Okay.' I have no idea who I was even talking to; I was shaken up at that point."
UPA representatives elected not to check on Durham after Miller voiced her concerns.
Resident Education and Development (RED) — the office responsible for student service and support, daily operations and student education in residence hall communities — did not respond to multiple requests for comment.
Miller said she called Durham multiple times Thursday night and was not able to get in contact with him.
On Friday morning, Miller still had not heard from Durham. She later found out he had skipped class again that day and became even more concerned. He never skipped class — he loved what he did as a DAAP student, she said.
After getting a phone call from her mother that morning, Miller began to panic.
"As soon as I heard her voice, I just kind of broke down and I was like, 'Mom, I'm really worried—I haven't heard from one of my friends in about 40 hours,'" Miller said. "She kind of was the one that got the ball rolling and contacted UC police, [who] said they would be able to meet me there to do a wellness check."
UCPD officers were dispatched to UPA for an attempt to locate at 11:03 a.m. Aug. 30. UC police officers Jamie Leon and Kennerly Newlin responded to the call.
Miller and the officers arrived outside room 3237, knocked and heard no answer. They went down to the lobby and contacted Durham's roommate, Wocks, who met the trio in the lobby.
"I asked him, 'Have you seen Jackson?'" Miller said. "He said no, that he knew that Jackson was going to go take a nap Wednesday night. He assumed that [Durham] had been out with friends on Thursday and then hadn't seen him Friday."
According to CPD's police report, Wocks said he had last seen Durham Wednesday at 5 p.m. Wocks declined to comment to The News Record.
Wocks took the officers and Miller up to the dorm room and unlocked the door. Officers Leon and Newlin remained in the hallway as to not alarm Durham and make him feel like he was in trouble, Miller said.
Miller knocked on Durham's door, entered the room and said she saw him lying on the bed.
"My first thought was, 'Oh, thank God, he's safe in his room and not out somewhere random,'" Miller said. "But then I got closer. I realized that he was deceased. The police and everybody took over from there."
CPD is handling the investigation. In its report, Reporting Officer Savard and Responding Supervisor Sgt. Antwine wrote, "Found at scene plastic baggies of unknown drug. [Possible] overdose. Heroin Task Force responded to investigate also."
Two prescription medications—Zoloft, a drug used to treat depression, panic attacks, obsessive compulsive disorder, post-traumatic stress disorder, social anxiety disorder and premenstrual dysphoric disorder and Methylphenidate, a drug used to treat ADHD and narcolepsy—were also found at the scene, according to the CPD report.
Miller said she was not aware of any drugs or prescription medicine found at the scene. She also said she has had no further contact with police since the incident.
UCPD sends mass notifications when there is an immediate threat to campus health and safety. No notification was sent out to the student body.
However, Juan R. Guardia, assistant vice president for student affairs and dean of students, sent an email to UC student residents at 1:33 p.m. Aug. 31, which said:
"Yesterday, we experienced the death of one of our Bearcats in University Park Apartments.  This has been a very difficult time and it has impacted us all differently. Immediately following an event like this, there are a wide variety of reactions you may experience that are understandable and expected. I encourage you to talk to others for support, try to follow your normal routine, and take care of yourself."
The UC Department of Public Safety, UC Police and CPD did not respond to multiple requests for comment.
A cause of death has not been determined, as autopsies generally take 12 to 14 weeks, said Lt. Tom Fallon, investigative commander of the Hamilton County Heroin Task Force. The identity of the substance found at the scene has not been confirmed and will not be released until after the investigation is complete, he said.
The Heroin Task Force investigates opioid overdoses and works to track overdose deaths back to the supplier of the drugs. Generally, the task force takes three to four months to complete its investigation. They have investigated 148 deaths in Hamilton County so far this year, Fallon said.
"In the last couple years, we've only had two or three incidents relating to UC students," he said. "[UC] is not a hotspot area for overdose deaths."
Miller said Durham was a good, accepting and kind person. He treasured his car — a BMW 2002 from the 1980s—loved metal music (he listened to Black Sabbath), was a dedicated student, an extremely hard worker and even built his own guitar.
"He never discriminated against anybody [and] was always open minded and willing to try new things," she said. "He enjoyed life."
Students in need of support are encouraged to reach out to UC Counseling and Psychological Services at (513) 556-0648.