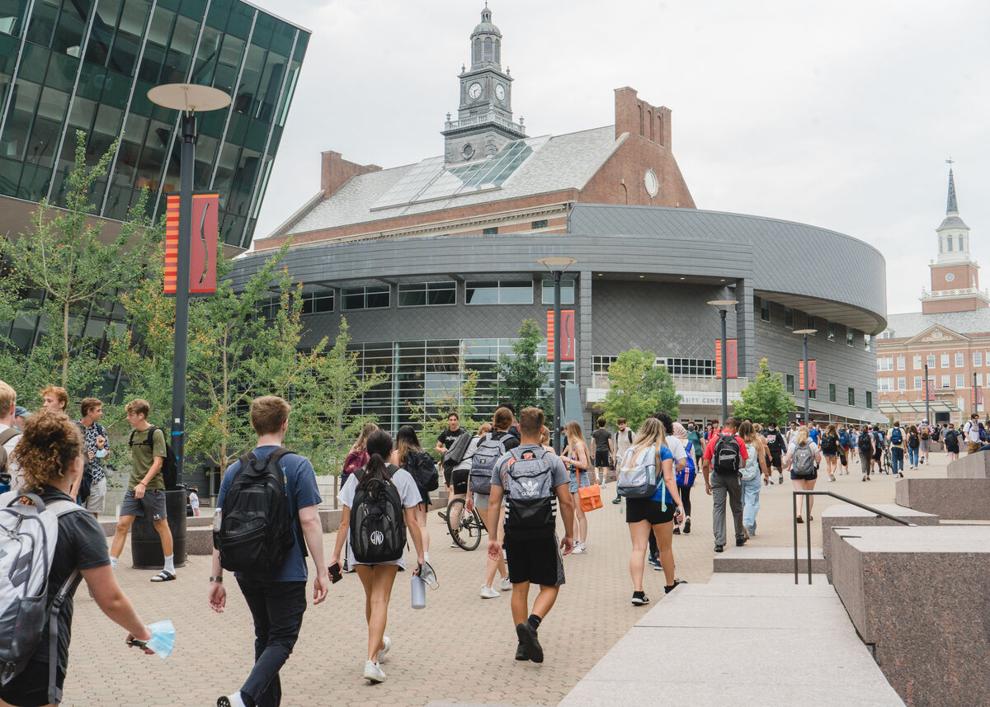 The University of Cincinnati (UC) has updated its COVID-19 policies and procedures for students and staff for fall semester. Here are some policy changes you may have missed. 
UC President Neville Pinto recently released a statement on Wednesday regarding the university's adoption of a vaccine requirement for the campus community. 
Students, faculty and staff who are not already fully vaccinated must receive their first dose of the COVID-19 vaccine by Oct. 15, with those receiving a two-dose vaccine required to be fully vaccinated by Nov. 15
"Our focus continues to be the wellbeing of our community," Pinto said. "We believe this step best positions our university to meet the needs of our campus community."
New masking requirements were announced on Aug. 3 and put in effect beginning on Aug. 5, which most notably declared that all vaccinated and unvaccinated individuals are required to wear a mask inside.
Students living in university housing are required to submit to screening testing, although those who provide proof of vaccination are exempt, according to UC's public health website. Symptomatic testing is also available, as well as testing for those who have come into close contact with a symptomatic individual. 
Regardless of the modified COVID-19 procedures from the year prior, current COVID-19 statistics are similar this year to what they were when students returned to campus last year, according to UC's COVID-19 dashboard.
On Aug. 23, 2020, there were a total of three cases of COVID-19 at UC and a seven-day weekly average of 3.57 people who tested positive, according to UC's COVID-19 dashboard.
UC's data from Aug. 20 shows 11 total COVID cases at UC and a seven-day average of 8.14 people who tested positive for COVID-19. In the week of Aug.14 to Aug. 20, with students just returning to campus and the current transmission prevention measures in place, UC had a positivity rate of 1.1%.
UC also introduced a vaccination incentive program for both students and faculty members entitled "Strength in Immunity." In total, UC is expected to give about $50,000 away in prizes.
The program is being funded through the Coronavirus Relief and Economic Security (CARES) Act fund, according to university spokesperson M.B. Reilly. The CARES Act is a federal COVID-19 economic relief act to provide financial support to Americans during the pandemic.
It specifically designated federal funds to higher education institutions, such as UC, in order to provide more student grants, subsidize off-campus housing due to dorm closures, replacing lost revenue for postsecondary schools, and other COVID-19 related costs.
The Strength in Immunity program's first group of winners were recently announced and the drawings will continue for the next six weeks. The prizes for vaccinated students and staff can range from $2,500 to $5,000, depending on the week, given to students in the form of a debit card, according to the UC's vaccination website.
Vaccinations are available through UC Health at UC Health Outpatient Pharmacy at Hoxworth Center, 3130 Highland Ave., Cincinnati, OH 45219. In addition, vaccinations are regularly offered at the Kroger and Walgreens on W. Corry St, as well as at the Walgreens location on William Howard Taft Rd.