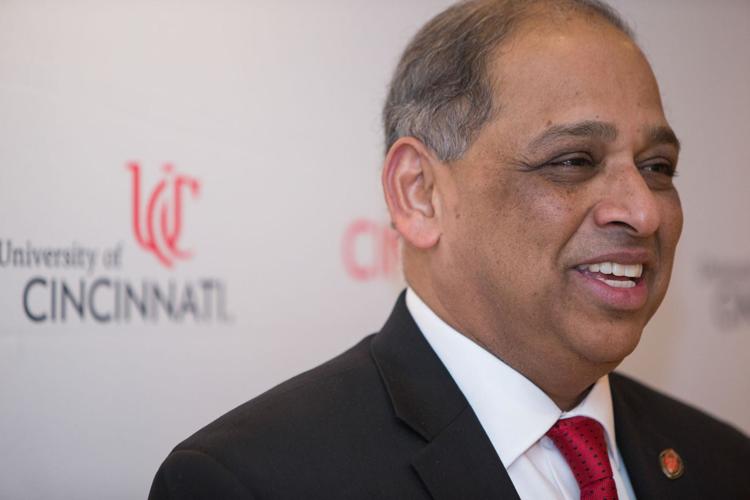 The University of Cincinnati board of trustees convened Aug. 27 in the new Carl H. Lindner Hall for the first of three meetings this semester.
The trustees covered subjects such as enrollment status, funding and other community updates.
Career education division awarded $12 million grant
The U.S. Department of Labor granted the division of experience-based learning and career education a $12 million grant.
Assistant professor Aaron Burdette said the division plans to use the money to "reach out to more individuals and increase employment opportunities for those underserved, including minorities, women, veterans and the underemployed."
The division is also working to further develop the "Co-op 2.0" program, which intends to expand official co-op opportunities to more university departments that do not yet have one. 
UC expected to surpass record enrollment
The university is expected to surpass its record enrollment with roughly 46,200 undergraduate students by the time census numbers are officially reported. This includes the largest number of first-year students in UC's history, 8,000.
Vice chair William Portman was present at convocation Aug. 23 in Fifth Third Arena when the university welcomed the new class.
"I think I speak for everyone when I say I could feel the energy from the first-year students and what they bring to campus," Portman said.
Faculty Enrichment Center opening in Langsam Library
The Faculty Enrichment Center will soft-open in Langsam Library Sept. 9 before its official ribbon cutting ceremony Sept. 27.
The center aims to drive professional development and career advancement, foster interdisciplinary collaborations, promote a culture of inclusion and enhance social and personal well-being among faculty.
Center for Business Analytics voted top data school
Predictive Analytics Today named the Center for Business Analytics as the No. 1 data school of 2018.
Executive director Glenn Wegryn and academic director Michael Fry discussed the center's recent collaborations with various local organizations such as Cincinnati's Children's Hospital and St. Xavier High School to help graduate students apply the skills they learn in the real world. 
"We provide our students with experiential learning opportunities by engaging regularly with our member companies to identify problems or fresh insights," Wegryn said.