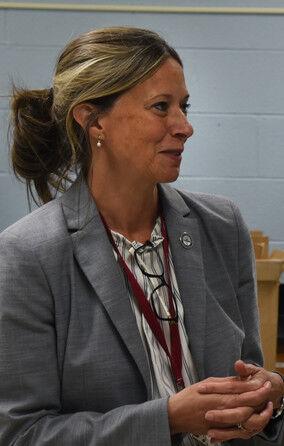 UC Health and the University of Cincinnati (UC) College of Medicine announced the 2021 Humanitarian Award Winners during their virtual 48th Annual Martin Luther King Jr. Day Celebration. 
In a series of videos, the organizations recognized those who have demonstrated Dr. King's spirit and legacy through their dedication and contributions to the UC community. 
This year's theme, "Activism in Healthcare," is meant to celebrate individuals who represent the King quote, "An individual has not started living until he can rise above the narrow confines of his individualistic concerns to the broader concerns of all humanity." 
This week's video features Dr. Amy Acton, who was chosen as a 2021 Humanitarian Award winner for her courageous leadership during the COVID-19 pandemic. 
According to the video, Acton began her career in pediatrics before moving, completing her residency in New York City, before eventually moving into the field of public health.
"I began to see that there was so much more happening to my patients that was outside just the typical healthcare," she said.
She was appointed to the role of health director in February 2019 and gained national acclaim for her pivotal role in managing the coronavirus crises. 
Acton resigned from her post in June amid growing criticism from Ohioans who opposed COVID-19 restrictions.
"Her calm and compassionate nature helped reassure Ohioans, while her bold and fearless leadership helped save lives," UC Health stated in a press release. 
Other 2021 MLK Humanitarian Award recipients are: 
Jiahao Guo – Founder & Executive Director of the Coronavirus Relief Project
Renee Mahaffey Harris – President & CEO of The Health Gap 
Special Recognition Award recipients include:
Jarelle Marshall – First participant in UC and UC Health's Moderna phase three vaccine trial 
Alandes Powell – Visionary community leader who led the making of Cincinnati's Black Lives Matter mural 
One video will be shared each week, highlighting the award recipients now until mid-February on UC Health's YouTube page.