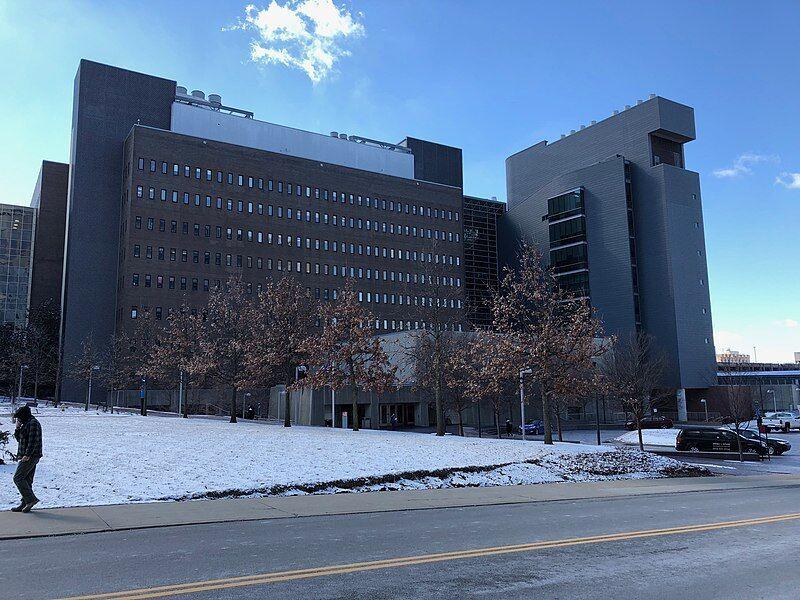 A federal district court judge has denied a motion seeking to halt employee COVID-19 vaccination mandates imposed by five local hospital systems, including the University of Cincinnati's (UC) affiliated health care system. 
The lawsuit, filed on behalf of hospital employees, followed an announcement by Greater Cincinnati hospital systems in August that employees would be required to get vaccinated against the virus or have a medical or religious exemption. 
Those hospital systems include UC Health, Cincinnati Children's Hospital Medical Center, TriHealth, Mercy Health and Christ Hospital. 
Christ Hospital and UC Health required employees to show proof of vaccination by Oct. 1. The other hospital systems have pushed their deadlines back until later in the fall. 
The suit was initially filed in Hamilton County but was removed to federal court on Sept. 17. 
Attorneys for the employees asked the court to issue a temporary restraining order and/or injunctive relief, which would halt hospital vaccine mandates and prevent disciplinary action against employees for not disclosing their vaccine status.
A separate suit filed in federal district court in Kentucky against St. Elizabeth Healthcare similarly motioned to temporarily block that hospital system's vaccine mandate. That motion was also denied.
In a 15-page opinion filed Thursday, Judge Timothy S. Black blasted the suit, saying it offers little to no support for injunctive relief and spouts "unsupported conspiracy theories" and falsehoods about COVID-19 vaccines, masking and social distancing.
"Rather than 'suspicions' about the vaccine, Plaintiffs' allegations are falsehoods," Black wrote. "The complaint contains too many for this Court to review given the time constraints on this Order, but a few examples illustrate the flimflam this Court is asked to weigh against the very real threat of COVID."
Black cited data showing hospitals in the region have seen 448,599 new admissions for COVID-19 since August. He also said Hamilton County had over 2,300 new confirmed cases, 172 hospitalizations and 10 deaths in a single week. 
"Those deaths may well have been preventable," Black wrote. "Next month's deaths still are." 
The emergence of the highly contagious delta variant has caused an influx in COVID-19 hospitalizations in the Cincinnati area which has in turn placed an added burden on hospital staffing. 
The opinion also states the plaintiffs made more than a dozen claims that the Pfizer vaccine has not received full approval. The U.S. Food and Drug Administration gave the vaccine full approval for people 16 years and older in August. 
Black also took shots at the attorneys who filed the complaint, saying they caused "weeks of delays, diversions, confessed judge shopping, and a flood of barely relevant affidavits." 
Black's decision is just one example of courts locally and nationally giving employers the go-ahead to implement COVID-19 vaccine mandates. But these decisions may cause staffing shortages as employees opt to quit rather than get the vaccine. 
A survey of over 400 nurses at the University of Cincinnati Medical Center found as many as 30% might resign rather than comply with the hospital's vaccine mandate. 
UC is requiring all students, faculty and staff, unless exempted, to show proof of COVID-19 vaccine status starting Oct. 15. 
Members of the campus community who fail to meet the requirement deadlines must submit to weekly COVID-19 testing. Students who are not fully vaccinated and not given an exemption by spring semester will be unenrolled from classes. 
The university's mandate has not faced any legal challenges so far. While UC's professors' union recently criticized the administration for not bargaining over the COVID-19 vaccine mandate, the majority of faculty and staff ultimately support such a requirement. 
More information about the university's pandemic protocols can be found here.