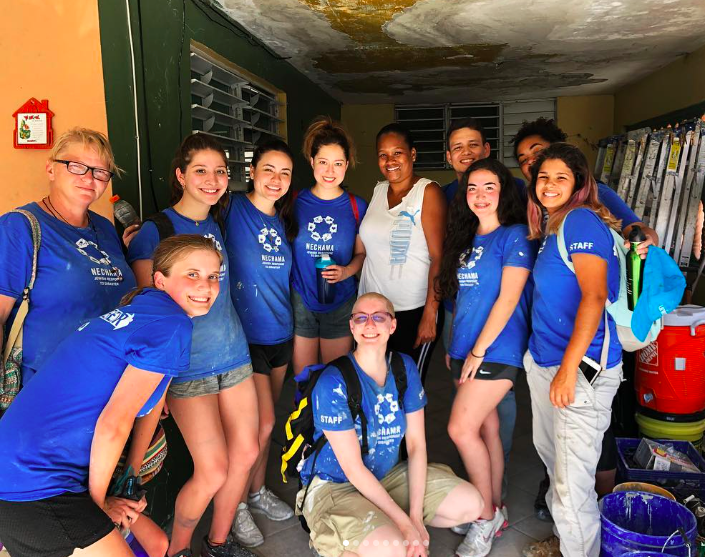 Life at the University of Cincinnati (UC) may seem like it hasn't changed in the last few years, with campus life buzzing as students and professors work their way through the semester. But thanks to a 2017 grant from UC's Office of Equity & Inclusion, campus life and culture have changed in a crucial manner, especially for UC's Latino community.
In 2016, Hispanics or Latinos accounted for a mere 3.2% of students and 1.8% of professors at UC. This period sparked a desire for improvement, according to Dr. Michael Odio, one of the founding members of UC's Latino Faculty Association (LFA) – especially when it came to bringing the Latino community together on UC's campus of over 47,000 students.
"The growing population of Latinos in the United States is on a big-time trajectory," Odio said. "If you want your university to reflect your community, then you need to make it a place where Latinos are represented and feel welcomed."
The LFA at UC was founded in spring 2017, after receiving a $5,000 grant from UC's Office of Equity & Inclusion.
"[At the beginning] the idea was to bring some awareness to the contributions of Latino faculty [at UC]," said Dr. Flávia Bastos, another founding member of LFA. "[In order to connect with students], It's essential for them to know where the Latino faculty are on campus."  
According to statistics gathered in the grant proposal, Hispanics have been the fastest-growing population in Ohio, increasing over 89% since 2000 – which is why it's become increasingly important to provide resources for current and future Latino students at UC, according to Bastos.
"[Latino faculty members] are so focused on students," Bastos said. "We always try to support and be present at the events that student [organizations] are hosting."
LFA mainly collaborates with UC Latinx en Acción, a student-led group that fulfills a similar mission to UC's Latino Faculty, according to Diana Gutierrez, the group's public relations chairwoman.
"The amount of support that we've gotten from other organizations has increased our opportunity to engage with UC Latinx students," Gutierrez said. "In comparison to how [Latino representation] looked when I was a freshman [in 2019], it's increased tremendously."
Within the last five years, Latinx en Acción has nearly tripled in size, increasing from 50 members in 2017 to 129 in 2022. This growth is partly due to the constant support and advice provided by campus resources like UC's Latino faculty, according to Odio.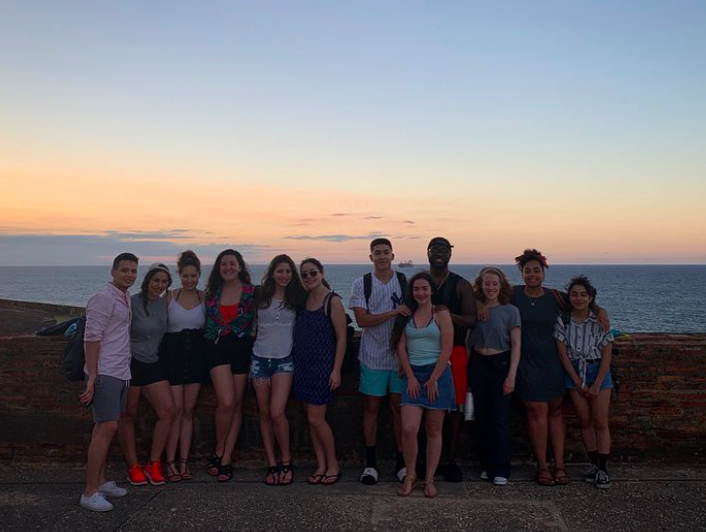 "It's been our continued mission to bring the faculty together so that we could be more of a resource, as a whole, for other people," Odio said. "Our membership doesn't include students or staff, but it impacts all of them." 
According to Odio, LFA's impact on students started small – with a few faculty members connecting to assist with UC LEAF, a campus-wide initiative that provided resources and funding for Latino students with aspiring STEM careers.  
LFA soon began expanding its efforts, especially by supporting Latinx en Acción. In 2017, LFA funded a volunteer mission trip for Latinx en Acción members to travel to Puerto Rico after two hurricanes devastated the island within two weeks of each other.
"It's easy to just admit students and hire faculty [at a university] but to keep them around, you have to make them feel like this place is for them," Odio said.
LFA's organized existence at UC is beneficial for Latino students, said Bastos, especially those who may feel alone or isolated at a large university – like international students. Bastos has heard the stories of numerous Latino and minority students throughout her 21-year career at UC as a researcher and professor.
"There are a lot of things [like co-ops and finding internships] that international students are left to figure out on their own," Bastos said. "Actions that may seem simple to native English speakers, like finding transportation and establishing residency, are difficult for international students to figure out, especially when their family can't be there in-person to provide support."
Navigating the common obstacles of a minority group is a task that the LFA hopes to lend a helping hand with, according to Bastos.
Throughout LFA's involvement with groups around campus, primarily Latinx en Acción, the prevalence of Latino-focused events continues to increase. During 2022's Hispanic Heritage Month – Sept. 15- Oct. 15 – Latinx en Acción hosted cooking classes, guest speakers, soccer competitions, a fruit sale to support the student organization and more.
One common thread links UC's Latino inclusion resources: the ability to maintain a strong bond with each other, according to Gutierrez.
Nearly seven years after LFA's founding, the quantity of Latino students at UC has increased to 4.6% of the student body, according to UC's demographic report, adding nearly 1,000 students to UC's Latino community.
"[UC's Latino groups are] all one big community and safe space," Gutierrez said. "Knowing that [other people] have already been what you've been going through creates such a strong bond."