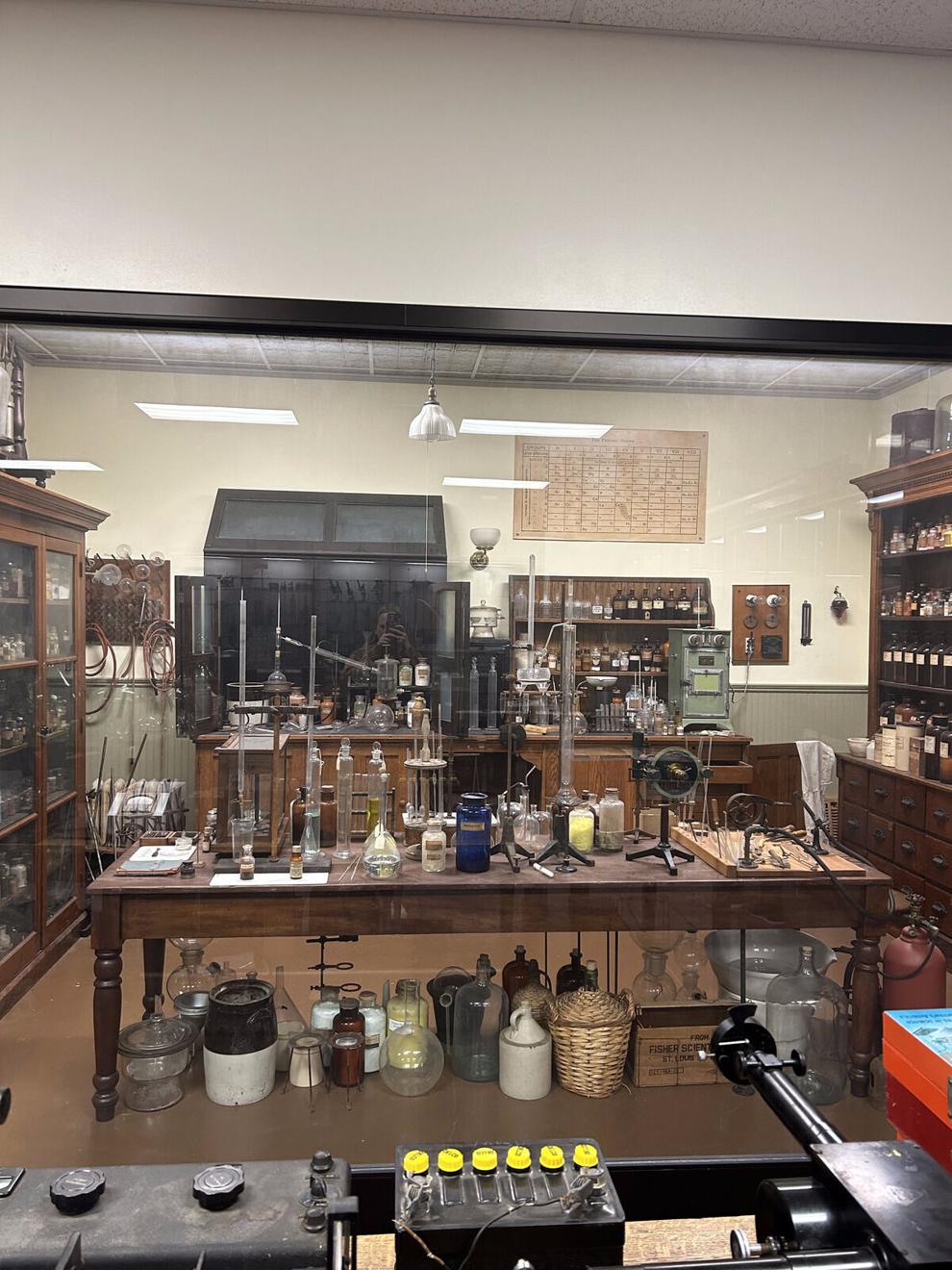 There are many historically impactful hidden gems for different niches around the University of Cincinnati (UC). Among them includes the Oesper Collections in History of Chemistry, a museum full of chemistry-based memorabilia coinciding with the Ralph E. Oesper Chemistry-Biology Library. After recently being named a National Historic Chemical Landmark by the American Chemical Society, more people are beginning to discover the museum tucked away on the fifth floor of Rieveschl Hall.
Born in Cincinnati in 1886, Ralph E. Oesper dedicated his life to his passion for chemistry. Oesper studied and taught at many universities before coming back to UC in 1918 as a professor. Oesper was recognized for writing and translating over 300 papers in the history of chemistry and receiving a Dexter Award for his contributions to chemistry. When he retired, his endowment to UC funded the start of the Oesper Collections.
Growing up with a passion for chemistry led William B. Jenson to get involved in the museum after graduating with his Ph.D. from the University of Wisconsin in 1982. After becoming a chemistry professor at UC, Jensen took over the Oesper Collections and serves as the founder of the museum and the print collections in the History of Chemistry. His collections of historical chemistry-based artifacts now make up a good portion of what the museum has to offer.
"This is also recognizing all the work and dedication Dr. Jenson has done within the chemical society," said Ted Baldwin, director of the science and engineering libraries. "He was kind of famous for his writings and history on things. This is in one way a legacy that he leads. He himself is a font of information and perspective. There is not really another thing of this scale in the U.S. that is focused on just chemistry. It has a way to inspire lots of people, and this award helped us show that it was important and recognized."
Jenson has gradually stepped down from a position of leadership, as he is in poor health. The library is now mainly taken care of by Baldwin and Mark Chalmers, a Science and Engineering librarian. The museum is available to view by appointment currently, with Chalmers giving most of the tours. The goal for the future is to find more ways people can see the museum.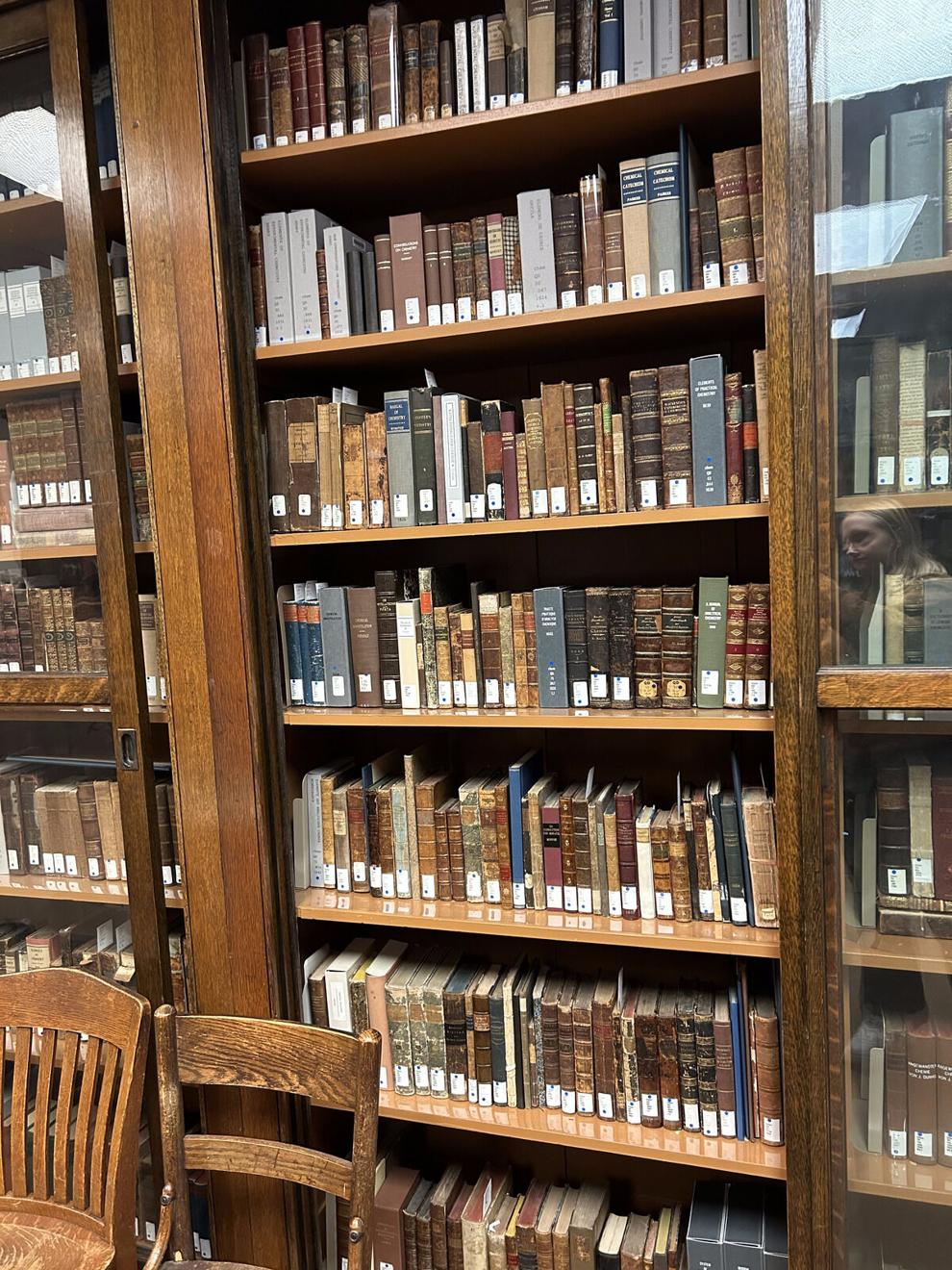 "The history of these items predates Dr. Jenson's appointment, he has been collecting these items even before he started working here," said Chalmers. "He has always been interested in historical chemical artifacts. While giving talks at universities he would ask to see their supply closets to find these things they were trying to get rid of."
The museum has three parts: a library, a room full of historical pieces related to chemistry and a period room.
"Researchers in chemistry are very interested, especially on the library side. I don't want to limit the audience because we want this to be open to anyone," said Chalmers. "Professors have called our period room the best example of a period room in the city of Cincinnati. This is when a space is as close to a room in a different period of time as it can be. Ours is a chemist lab circa 1890. You can see the beginnings of residential electricity, a historic periodic table, a bottle of ink and a fountain pen."
The only other National Historic Chemical Landmark in Cincinnati is for Tide at Proctor & Gamble.
"We are now trying to highlight special things like rare books and items that appeal to the younger generation," said Chalmers. "Chemistry is full of representations like models, so you get a lot of that when you see the way they were trying to use pictures to represent things. Dr. Jenson is not in great health, so we are trying to pick up what he has done and bring it into this world. We would love to have this open for students to engage with it eventually."