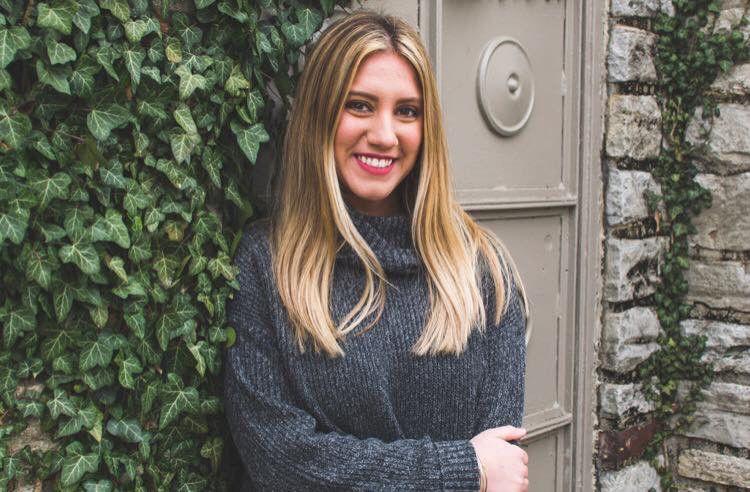 Entering her second year at the University of Cincinnati, political science student Paighton Baker was looking for scholarships over the summer when she came across the website for the Network of Enlightened Women (NeW).
NeW educates young women on conservative ideas and works to cultivate a community to discuss and strengthen ideas and embolden young women to speak out on campus and in their communities. The organization was founded in 2004 at the University of Virginia and since then has expanded to 40 universities across the United States.
Baker knew this was something she wanted to be a part of and something she wanted the women of UC to have the chance to be a part of. This fall, Baker established a UC chapter.
"To be a member of something so new and different means a lot to me," Baker said. "I have always felt silenced since attending UC due to my beliefs. I finally decided that I deserve to speak my mind, despite those who encouraged me not to. I have been mocked by professors and shunned by fellow classmates. This only fueled my desire to speak up even more."
NeW aims to expand intellectual diversity at universities by empowering conservative women to stand up for their beliefs through educating and training the next generation of conservative women leaders.
"We carry out this mission by always welcoming new ideas," Baker said. "We keep our minds open and are always willing to partake in discussions. On a college campus, it is hard for conservative women to be heard. Because we are often silenced, we empower and encourage each other to share our ideas unapologetically."
Erica Roeder, vice president of NeW, has her own perspective on what it means to live with the conservative ideas the organization promotes.
"We are big on opportunity feminism, which is focusing on the great things women have been accomplishing rather than on what 'oppresses' or 'restrains' them," Roeder said. "Something you'll find with us that many groups lack is objectivity. We can discuss issues from diverse perspectives, conservative or not, and find common ground on what is real and best for our country."
NeW at UC hopes to break through the stigma of politics on college campuses by informing people on current events and policies, said Roeder.
NeW holds biweekly meetings in McMicken Hall, room 26. At meetings, members discuss professional development, policies, opportunity feminism, what it means to be a conservative and speaking out against the political atmosphere. Baker, along with the many other women in the organization, encourage students to be bold and bring an open mind to the meetings.
"We're here to empower our members politically, professionally, and socially," Roeder said. "We want to provide them with as many opportunities as we can to make them the best version of themselves."