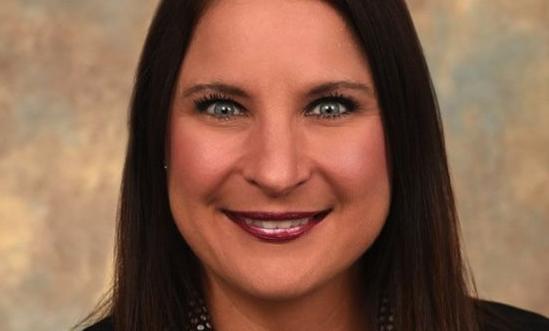 A University of Cincinnati professor is working to help students beyond the classroom by encouraging suicide prevention education on campus and across the country.
Jennifer Wright-Berryman is an assistant professor of social work for UC's College of Allied Health Sciences (CAHS) and a grassroots advocate for mental health education and suicide awareness. As the lead researcher for the national organization Hope Squad, she is working to implement and study the effectiveness of various suicide prevention programs and establish more of these programs in Cincinnati.
Hope Squad is comprised of more than 600 teams throughout the U.S. and Canada that work to integrate suicide education into the curriculum along with a peer-to-peer suicide prevention program. In schools ranging from elementary to college, individuals are nominated by their peers by asking the student body a single question: "If you were experiencing emotional distress, who would you trust to talk about it with?"
The nominated students then participate in programs and courses to educate them on the signs that someone may be at risk of committing suicide and what to do about it. The Hope Squad members encourage their peers to confide in them and take the necessary course of action if someone needs guidance.
Wright-Berryman has been a vocal activist for mental health and suicide awareness since her small hometown of Columbus, Indiana, experienced the loss of three teenagers to suicide in a span of 14 months. As a social worker working and studying in adult psychiatric fields, she used her resources to start a grassroots initiative in her hometown to spread awareness and educate people about the phenomena of childhood suicide.
Through this research and growing involvement with mental health education, Wright-Berryman came across Hope Squad and began to work with the organization to implement the practices along with her community-based suicide prevention model. Over the past five years she has worked with schools throughout the country to introduce and study the effectiveness of these kinds of programs as the organization's lead researcher. 
While UC does not have a Hope Squad on campus, the student organization Bearcat Support Network is similar in its mission to provide support and expand education. The group hosts different events to encourage conversations about mental health including guest speakers and other activities with the department of Counseling and Psychological Services (CAPS).
Along with this, CAPS has introduced an innovative self-care app called Reach Out, which provides tips for dealing with emotional distress, emergency contacts and more. The department also recently partnered with Therapist Assistance Online to offer online self-help programs and other modules intended to help students learn how to deal with depression, anxiety, stress and suicidal thoughts.
Wright-Berryman teaches an interprofessional suicide prevention course at UC that is available for students of all majors to enroll in. She also runs a website called Real Talk about Suicide where she blogs about her research and experience along with offering resources.
Wright-Berryman says the next steps to improve these issues is to find a common language for people to openly discuss their emotions.
"We have to normalize talking about our feelings," she said. "My big goal is to get communities to change the culture and the stigma against mental health so people feel comfortable talking about it."