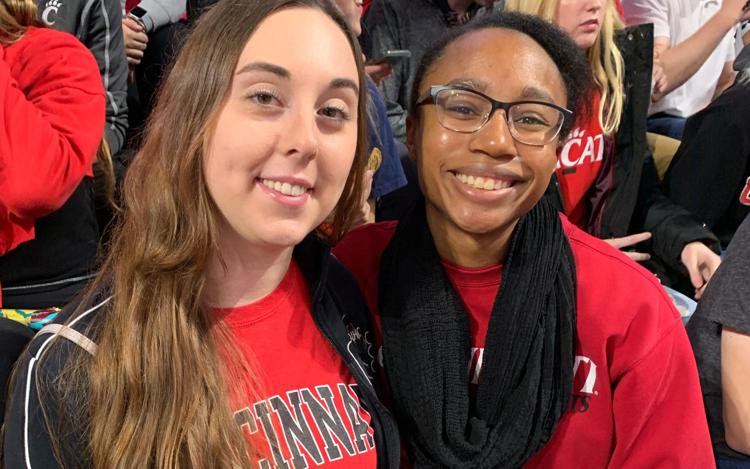 Third-year University of Cincinnati biology student, Briana Thomas, is hoping to ignite discussion and spread awareness of LGBTQ healthcare through an on-campus student organization, Out in Health Care. The group aims to create a space for students of all identities to share and discuss experiences and goals within the healthcare workplace.
Out in Health Care has been passed down to Thomas and the executive board by a previous senior student who started the organization last spring semester. Thomas first got involved with Out in Health Care through a friend who was president at the time. As a member of the LGBTQ community and pursuing a pre-medical academic route, Thomas thought the group would combine two areas of interest and provide the opportunity to find out more about LGBTQ healthcare.
"[The organization] brings LGBTQ students and allies to come together and learn about LGBTQ healthcare, and just healthcare in general, so that [students] are more informed going forward," Thomas said. "So that we are able to reshape how [LGBTQ healthcare] is viewed in school and the healthcare system so that we could potentially make it so teachers and doctors are more aware of how to handle LGBTQ patients."
Out in Health Care meets bi-weekly on Thursdays in Swift Hall 516 and hosts speakers from the health care community like doctors and nurse practitioners to talk about their experiences within their fields and the details of their careers. Recently, the organization had an EMT who is an alumnus of UC speak about their experiences and course training.
When there is not a speaker, members discuss LGBTQ healthcare topics through various media, like watching TEDx talks and Kahoots.
Topics can include:
Being out in the healthcare workplace
When and how to come out when applying for professional programs and jobs
LGBTQ healthcare and disease risks associated with LGBTQ health
Sexual education and disease prevention
Networking, research and shadowing opportunities
Beyond Out in Health Care, Thomas hopes to be able to inform about the community throughout academic spaces.
"I think just living openly within my major and just educating my peers of LGBTQ issues is kind of like a small start because I know some people are not as open to learning," Thomas said. "If anything comes up related, I could kind of be, not a spokesperson but correct them if they say something incorrect regarding the community or kind of putting [Out in Health Care] out there like, 'This is an organization I am in, you may or may not be interested in but we would love to have you.'"
As a member of the LGBTQ community on UC's campus, Thomas feels a lot of funding could be going back to various centers, including the LGBTQ center, so students are able to organize more events to get campus involvement.
"A lot of funding goes back to athletics and I think there are a lot of missed opportunities that can help bring the community together," she said.