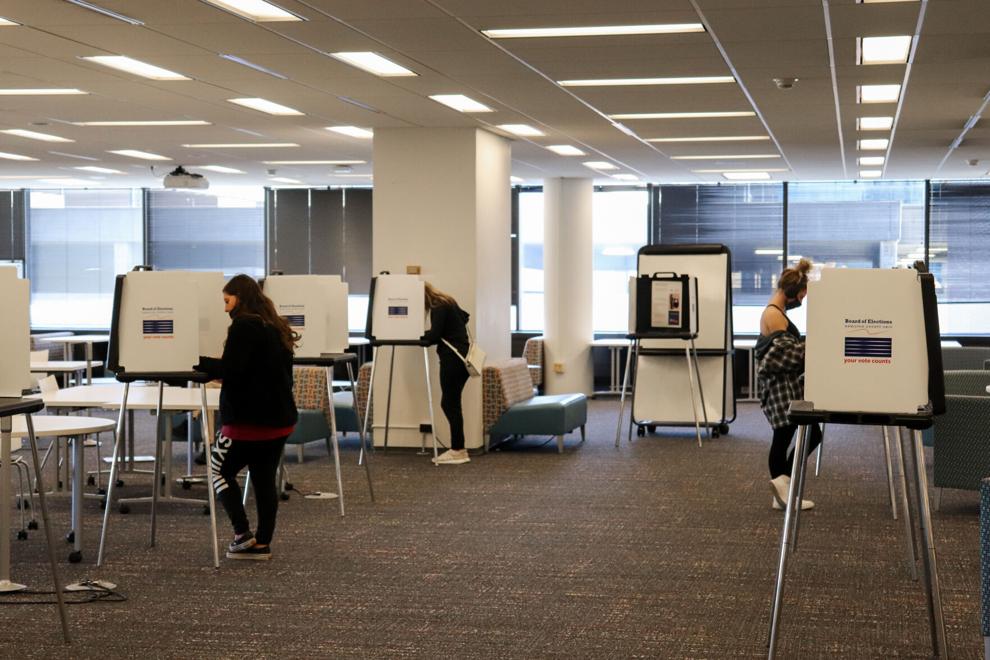 Faculty at the University of Cincinnati (UC) have voted to give students a break from classes on election day. 
The university's Faculty Senate adopted a proposal, with some opposition, during their Feb. 11 meeting to not hold classes during federal election days. 
During a joint meeting in November, the university's student governments, Staff Council and Faculty Senate discussed a request from students to make Election Day an academic holiday. 
Given that staff would still have to work during an academic holiday, Graduate Student Government later passed a proposal to make Election Day a full university holiday. 
However, to make that happen either the university calendar would have to be expanded or it would have to replace another holiday.
Instead, a compromise was reached by UC's Calendar and Examinations Committee so that a "voting day" would be introduced to the fall semester calendar and would replace one of the semester's two standing reading days to meet state instructional minute requirements. 
"Basically, we don't have any additional days to give," University Registrar Doug Burgess told senators. "And so to remain in compliance … another day couldn't be added or taken away from the point of view of the calendar, we'd have to repurpose one of the reading days."
However, university staff will still not be given the day off under this proposal, Faculty Senate Chair Greg Loving told senators. 
The voting day would only take place during federal election days and colleges still have the authority to require students to participate in activities such as co-ops, performances and internships. 
Reading days will be held as normal in years when there isn't a federal election. 
Greater Cincinnati encompasses three states – including Ohio, Kentucky and Indiana – and local elections are often held on varying dates depending on the jurisdiction. 
Given UC is a regional and statewide entity, it didn't make sense to accommodate local elections as well, according to Jeff Tilman, an associate professor of architecture and interior design and member of the university's calendar committee.  
Loving noted that he's received questions from faculty who wonder why a voting day is necessary given that many people voted early or absentee in the last election. 
Student Body President Logan Lindsay told faculty senators that students living on campus have experienced roadblocks in trying to cast their ballot, citing state legislation that stymied students' ability to register to vote using their on-campus address. 
Ohio law requires that any new voter attempting to register online must submit information that matches the Bureau of Motor Vehicle's database, Maggie Sheehan, a spokesperson for Ohio Secretary of State Frank LaRose, told The News Record in September. 
Lindsay said many students living on campus were unaware of this requirement and those who wanted to participate in the election had to return to their original address. 
Establishing a voting day will give students more flexibility to travel home during the next election, he added. 
"I know that this proposal that has gone through the calendar committee doesn't really address the original issue of a university holiday," he said. "But this is just one step of many towards getting to that goal."
The proposal will go into effect during the fall semester of 2022 after receiving endorsement from Faculty Senate and the university's executive leadership.