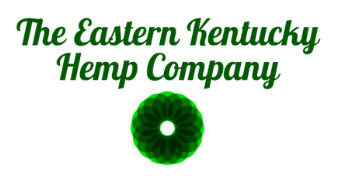 Clifton has recently welcomed the Eastern Kentucky Hemp Company on West McMillian Street as the newest local business catering to college students. The company, founded first as a website in 2018 (aptly opened just three days after the passing of the 2018 Farm Bill), is now on its sixth location. 
The shop is designed with two distinct sections. The first is retail-focused, where customers can browse CBD and delta-8-THC concentrates, cartridges, tinctures and edibles. The second will be a lounge space with a "budtender" where patrons can sample the company's products under the guidance of knowledgeable employees.
Unlike other neighborhood smoke shops, Eastern Kentucky Hemp Company grows its own hemp and develops its products in labs across the country.
"We're really a research development company that develops products. We actually develop everything in house, and it's all small batch made, super high quality. Truthfully, a lot of these other [places] don't care about quality as much," said 27-year-old Eastern Kentucky Hemp Company CEO William Sutterfield.
The company's psychoactive product line would not have been possible without the aforementioned Farm Bill, passed in 2018. The bill legalized all cannabis products besides Delta-9-tetrahydrocannabinol, the major cannabinoid that causes psychoactive effects. However, Delta-9-THC isn't the only cannabinoid that can be derived from hemp, and it's not the cannabinoid that gets you "high" as typically associated with cannabis products. 
"We can create our delta-8 distillate, our delta-1o distillate, our THCB distillate, we can isolate all kinds of cannabinoids," Sutterfield said. The company has gotten an overwhelmingly positive response.
"We try to let the clients kind of do research for us, [customers say it helps with] anti-anxiety, anti-depression, general happiness, sleep, pain relief," Sutterfield continued. 
A client struggling with arthritis used Eastern Kentucky Hemp Company products and claimed their pain went away. According to Sutterfield, several customers battling cancer have come back to the store after trying their products and "preach" about how cannabis has almost completely counteracted the negative effects of chemotherapy.
The company has received this positive response and steady clientele despite decades of stigma and misinformation surrounding the cannabis industry. The history behind cannabis stigma has roots in unethical capitalism and racism dating back to the early 1900s. Cannabis was made illegal along with alcohol during the Prohibition Era. 
During that time, Mexican immigrants had flooded to America after the Mexican revolution, bringing the recreational use of marijuana. The drug became associated with fear, something that only these outsiders did, and was banned soon thereafter. 
"Before [the prohibition era], cannabis was 100% legal. The majority of time, you could walk into pharmacies and you would find cannabis-derived products on the shelves and almost every pharmacy," said Sutterfield.
In the 1930s, alcohol was lifted from the prohibition ban, but cannabis remained illegal. Anti-marijuana propaganda filled newspapers with headlines such as "Evil Mexican Plants That Drive You Insane" and "Is the Mexican Nation 'Loco'ed' By A Particular Weed?" Another sign reads, "MARIJUANA: What will your mother do with your corpse?" 
Today, the scientific consensus is that it's unlikely for anyone to overdose from using marijuana. According to the CDC, most marijuana-related incidents occur from accidents while under the influence, like impaired driving or falling, but not from the plant itself. A lack of adequate education on safely using marijuana causes most of these hiccups. Newbies eager to experience their first high will often take too many edibles before the effects of THC kick in. 
"They'll take three gummies, wait 15 minutes and say, 'I don't feel anything,'" said Sutterfield. "Then they'll take five more, that's why we're big on education here. If you come in here and purchase something from us, before you walk out the door, you're getting told exactly [what you bought and how to use it]." 
When used safely, cannabis can potentially have medicinal and emotional benefits. Every mammal has an endocannabinoid system, named after the cannabis plant, in their body. It's a system of chemicals and receptors all throughout the body that work to maintain homeostasis, keeping everything in balance and managing stress. 
When presented with a stressful situation, our bodies enter "high alert mode." Adrenaline is pumped into the nervous system, blood pressure rises, heart rate increases. When stress is removed, the endocannabinoid system plays a critical role in bringing bodies back to normal. Scientists suspect individuals with anxiety disorder or PTSD have a malfunction in this system, which is why THC, which mimics our endocannabinoid system, might alleviate stress. 
"People have been led to believe that if you feel bad, the only way to feel better is through pharmaceuticals. That's a terrible mindset," said Sutterfield, 'The FDA is saying, we have to approve what you [consume]. But what is science? Science is supposed to be a community consensus."