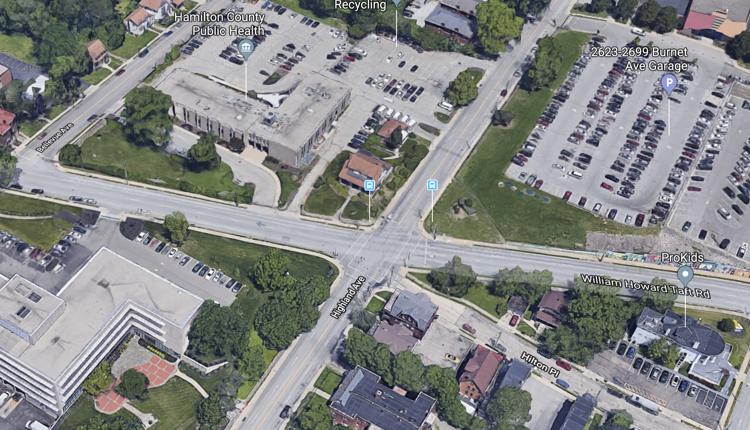 Two vehicles exchanged gunfire near Highland Avenue and William Howard Taft Road Tuesday afternoon, about one mile away from the University of Cincinnati's main campus. 
Officers from the Cincinnati Police Department (CPD) shut down the affected intersection around 1 p.m. on Oct. 29, said Lt. Steve Saunders, the department's public information officer. Investigators are still searching for the involved vehicles, he said. 
"They left the scene," said Saunders. "No one reported they were shot — at least nobody went to the hospital. There's no evidence that someone was shot at the scene, so we can assume, at least for now, there were no victims." 
As many as 24 shots were fired, according to a report by Local 12.  
CPD officers processed the scene and recovered shell casings. The department is working to identify who was involved in the situation, said Saunders. Investigators are actively looking for possible surveillance footage from businesses in the area.
Saunders said he was not aware that the shooting impacted or affected the university in any way.
"I know it's kind of close, but not necessarily on the exact periphery of the campus," he said. "If you know where that intersection is, it's a good quarter mile to half a mile away from campus."