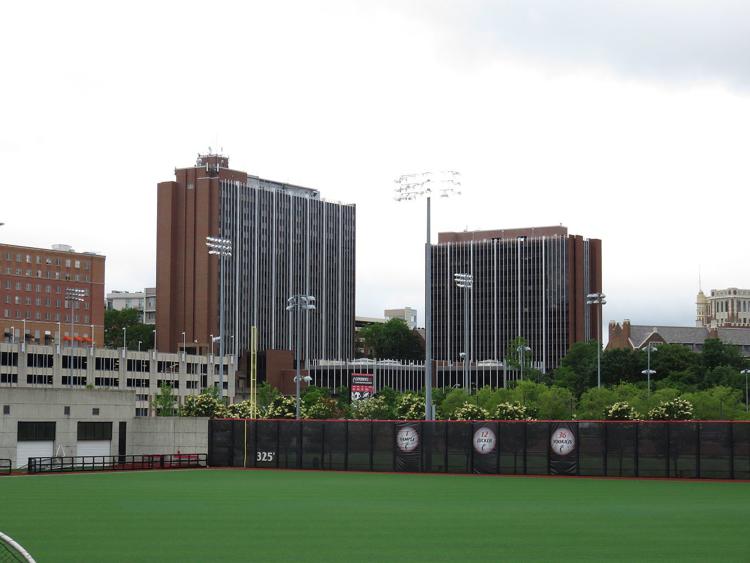 Only a few weeks into the fall semester, the University of Cincinnati (UC) has recorded dozens of disciplinary referrals related to liquor law violations within dorms.
Since students returned to campus Aug. 14, the university has recorded 72 reports of liquor law violations within on-campus or university affiliated housing, according to the daily crime log.
The University of Cincinnati Police Department (UCPD) and the office of Resident Education and Development (RED) are tasked with documenting liquor law violations in dorms, Director of Student Conduct Aniesha Mitchell said in an email.
Students who violate laws regarding under-age possession and distribution of alcohol are subject to disciplinary action, Mitchell said. Disciplinary action may include substance abuse education, parent notification, community service or probation.
Under federal law, the university is required to consistently adjudicate all liquor law violations, she added.
Liquor law violations are by no means an uncommon occurrence at UC.
The university recorded nearly 400 disciplinary referrals related to liquor law violations in 2018, according to the university's most recent crime statistics.
But these latest violations come as university officials are trying to tamp down on social gatherings, in effort to stem the spread of COVID-19 on campus.
So far, the university has recorded 143 positive cases of COVID-19 within the student body, though the majority of those students live off campus, according to the university's COVID-19 dashboard.
Mitchell said the pandemic has not caused an increase in monitoring for liquor law violations on campus.
However, UCPD has been documenting incidents of large-scale parties involving UC students, according to media reports.
Students not following campus health and safety guidelines are also subject to disciplinary action, Department of Public Safety spokeswoman Kelly Cantwell previously told The News Record.
Miami University, which is less than an hour drive from UC, has experienced a massive surge in positive cases of COVID-19, mostly due to large gatherings of students off campus.
Students living on campus at UC have likewise expressed their concern that they will be sent home early due to an outbreak.
Second-year communication major Abbey Willmann said that it's only a matter of time before campus shuts down. "I'm kind of preparing for it," she told The News Record in August, citing instances of campus-wide shutdowns at universities across the country.
Still, university officials are urging students to follow health and safety guidelines to keep the campus open.
"It is a privilege to have you back on campus amid a pandemic, and it will take all of us working together in order for our campus to remain open," read an email sent to students from Director of Public Safety James Whalen and Dean of Students Juan Guardia.