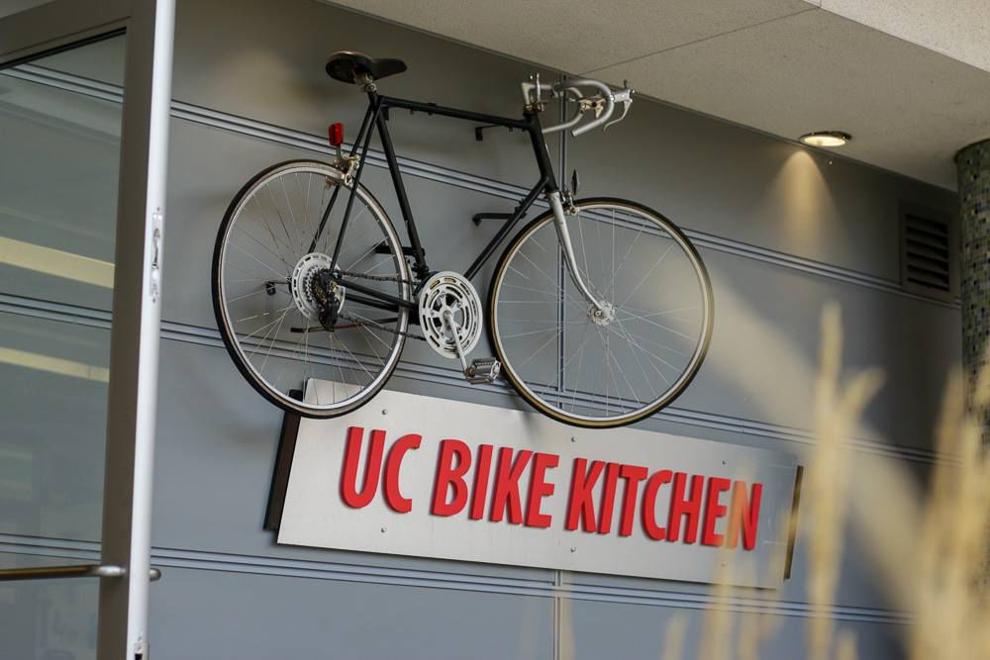 In recent decades, environmental advocacy has evolved, becoming more widespread and allowing for college students across the nation to mobilize around climate change. At the University of Cincinnati (UC), student-led organizations like Restore Our Mother Earth (ROME) and Clean Up Cincy use their platforms to empower students to become environmental activists. 
For students returning to campus this fall, the director of UC's Office of Sustainability, Daniel Hart, advises students to take full advantage of the organizations and many resources the university has to offer. 
A primary resource is UC Sustainability's Bike Kitchen, a service center where any student, staff or faculty member can learn about bike repair and maintenance. 
"The Bike Kitchen's mission is to encourage sustainable transportation choices that foster community and build healthy lifestyles," said Hart. "Bicycling is a healthy and sustainable choice to get around and it's not using fossil fuel energy." 
Individuals in the UC community can bring their bikes to the kitchen with any sort of issue – flat tired, skewed derailleur, broken pedals – and one of the bike mechanics will fix the problem and advise on how to solve it in the future. 
The Kitchen is also home to the Bearcat Bike Share system. The system is a fleet of 25 bikes that can be checked out for up to one week at a time, at no cost, to anyone with a UC Bearcat Card. 
"We're really trying to give people the opportunity to make more sustainable behavioral choices," said Hart.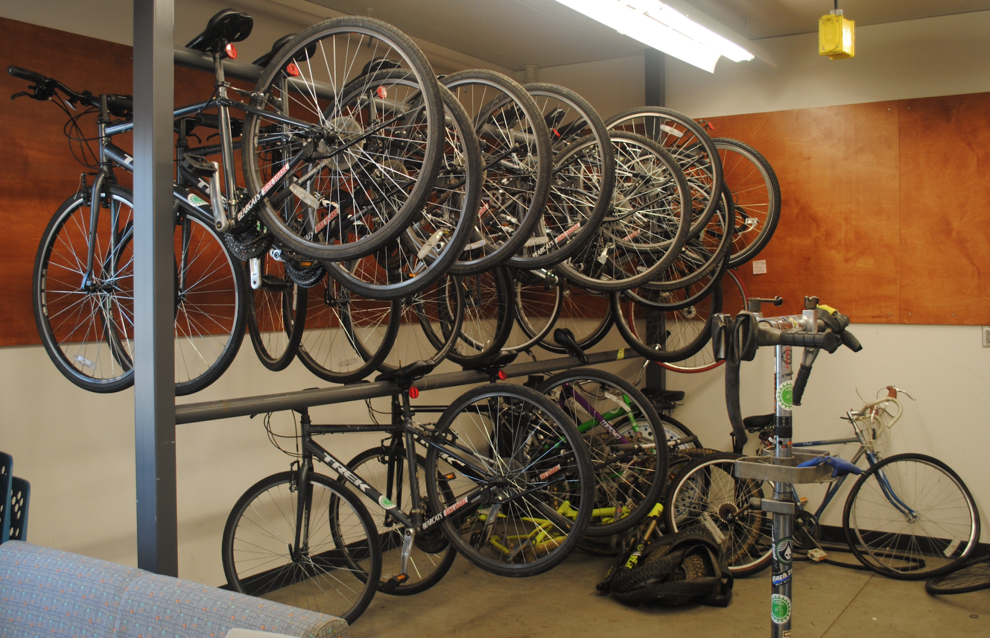 Beyond the Kitchen, UC Sustainability has a variety of events and programs scheduled throughout fall semester. The events are free, open to all students and include sustainability lectures, films, tours, workshops and the President's Advisory Council on Environment and Sustainability (PACES) meetings. 
PACES meetings are monthly all-university meetings where students, staff and faculty members share updates on environmental projects and network with others interested in climate change sustainability. 
"We try to put on [events] for different topics, whether it's energy, food, social justice, regenerative design – all of these different topics that are related to sustainability we put together in a co-curricular format for students to pick and choose and engage with," said Hart. 
The office also offers a free environmental literacy certificate that allows UC students to develop a foundational understanding of sustainability, systems thinking and ecological principles. Students register for free on CampusLink and complete the certificate by attending four UC Sustainability lecture presentations, four hands-on experiences, four engagement experiences and completing reflective papers. 
Hart hopes UC students realize the power they have to create the world they want to see and invites them to reflect on that vision with UC Sustainability. 
"Students, as individuals, have so much opportunity to make positive change happen in the world, and a lot of that starts with the way that they live their own lives, the way they interact with others and make personal behavioral choices," said Hart.
Follow UC Sustainability on Instagram and Facebook @ucsustainability, and on Twitter @ucsustainable. 
The Bike Kitchen
101 West Daniels St. [Underneath Dabney Hall] 
Monday – Wednesday: 3 to 6 p.m. 
Closed Thursday. 
Friday: 9 a.m. to noon.