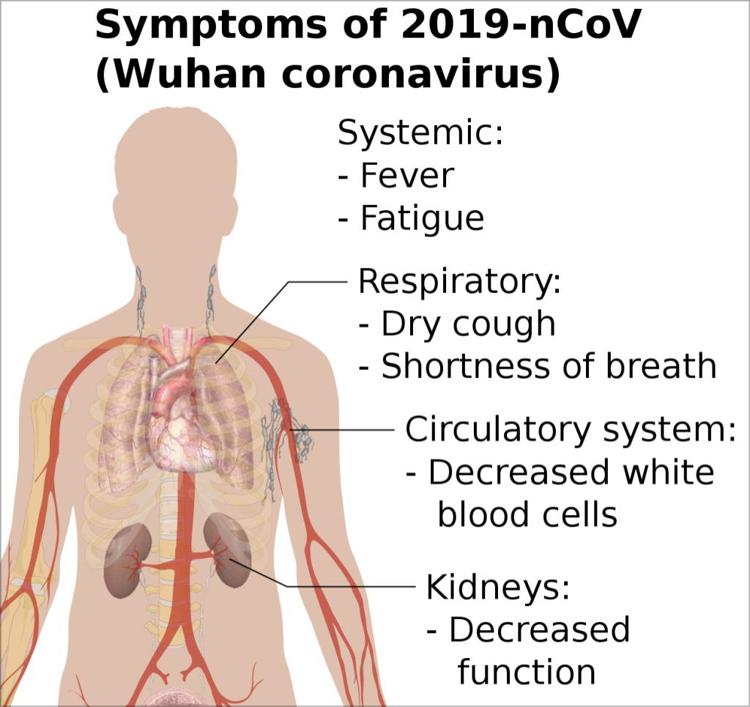 Following recent social media speculation, University of Cincinnati officials confirmed there are no known cases of the coronavirus on campus, according to M.B. Reilly, university spokesperson.
The campus community initially became concerned after an unidentified professor, who took a recent trip to Asia, emailed students Jan. 28 at 12:30 p.m. and alerted them to the possibility of infection from the new virus.
Just be careful out there everyone pic.twitter.com/U4QqBJUUSG

— Barstool Cincinnati (@UCBarstool) January 28, 2020
However, around four hours later at 4:47 p.m., the same instructor sent out a second email confirming they are not a carrier of the coronavirus. According to the message, the professor said they spoke with Dr. Kim L. Miller — the executive director of University Health Services — who asked a series of questions and determined the instructor's respiratory situation was not the coronavirus.
Update: This appears to be from the same professor. Looks like we're in the clear https://t.co/ziPuOt7vM4 pic.twitter.com/jvKSCVEFI9

— Barstool Cincinnati (@UCBarstool) January 28, 2020
The coronavirus was first identified in Wuhan, China. Other parts of the country have also reported cases, according to the Centers for Disease Control and Prevention (CDC). Coronaviruses are a large family of viruses that are common in many different species of animals, including camels, cattle, cats and bats, said the CDC.
Recent travelers from Wuhan — or those who have had close contact with some suspected of having an infection with the virus — should watch for flu-like symptoms, such as a fever, sore throat, cough and difficulty breathing, according to University Health Services. If experiencing symptoms, use a face mask and seek immediate medical care.
As of Jan. 27, there are five confirmed cases of the virus in the U.S. — one in Washington, Arizona and Illinois, and two in California, said the CDC. There have been no positive cases confirmed in Ohio.
However, there are two suspected cases of the coronavirus at Miami University in Oxford, Ohio, according to The Miami Student. The two students are currently living off-campus in isolation until their test results return, according to the report.
"At present there are no known cases in the campus community," Miller said in  a press release on Jan. 29. "We will continue to monitor the situation closely and work with our local Cincinnati and Hamilton County Health Departments. We will update the community on any new developments."
UC students should call University Health Services for medical care at (513) 556-2564, while faculty and staff should call Employee Health at Holmes Hospital at (513) 584-4457, as well as their personal healthcare provider.