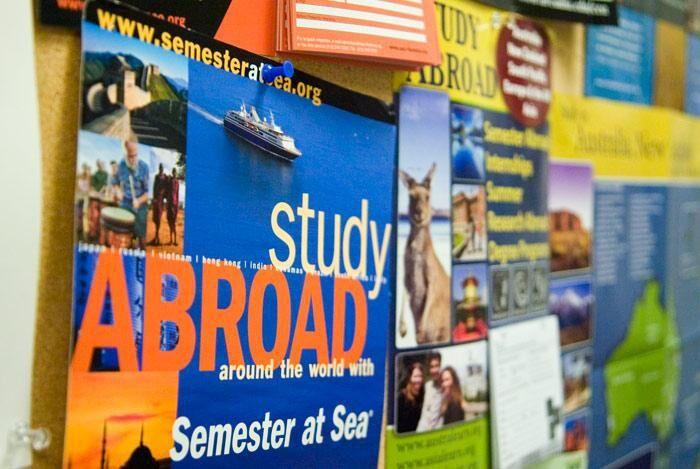 Business students at the University of Cincinnati (UC) will have a new way to study abroad next semester. 
The Lindner College of Business is partnering with non-profits, alumni and businesses from across the globe to offer virtual study abroad courses to its students for spring semester 2021, according to Lee Armstrong, the college's director of international programs.
The college is offering five courses that will allow UC students to connect with business leaders as well as college students from other countries such as Spain, Colombia, Germany, Scotland and South Africa. 
These virtual study abroad courses will give students the skills necessary to succeed at a time when the pandemic is changing the way people do business, Armstrong said. 
"Your life has changed as a student, but everyone who works in international business, their life has changed as well," she said. "So, I think this is just learning some more of those virtual skills that will apply to any job."
Lindner is currently the only college offering a virtual study abroad program, Armstrong added. 
In response to the coronavirus pandemic, the university has canceled all study abroad programs for the spring semester and is warning against international travel. Those who do travel internationally will have to self-quarantine for 14 days. 
Throughout the university, programs have been forced to adapt to an increasingly virtual environment in an effort to slow the spread of infection. 
Approximately 75% of UC's courses are being taught remotely, Associate Vice Provost Brian Smith told faculty at a university town hall in August. 
While only 20 students were allowed in traditional study abroad programs, these virtual offerings will be able to include more students, Armstrong said. 
The cost to students is equivalent to that of a normal course and is covered under financial aid, she said. 
Each course is worth three credit hours and fulfills business majors' foreign language, study abroad or cultural course requirements.
Any student can enroll in these courses, provided they meet the necessary pre-requisites, and a study abroad application is not required. As implied, there is no travel associated with any of the courses offered. 
First and second-year students can only enroll in the Scotland course. Upper-level students can enroll in the courses for Germany, South Africa, Colombia and Spain. 
"This is giving you an opportunity to get to know people and work with people that are not in your country, and not from your culture," Armstrong said.