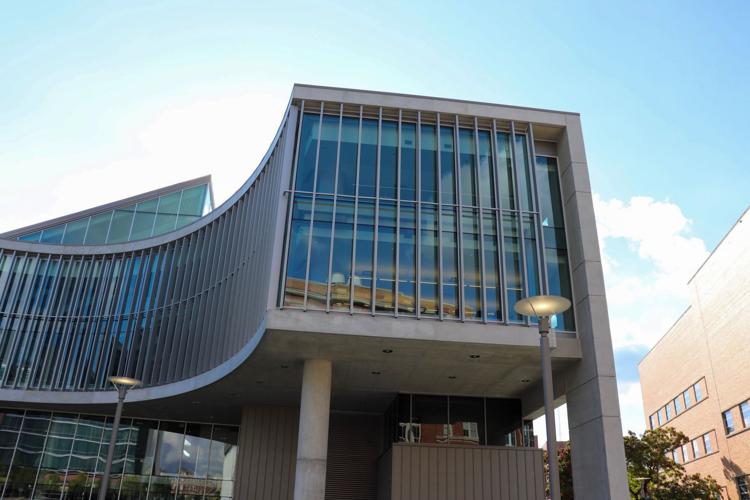 The University of Cincinnati College of Allied Health Sciences (CAHS) will host "Tropical Tuesday of Giving" to raise money for student service projects and to give back to the university community.
The event will be held at the Atrium in Tangeman University Center (TUC) Tuesday, Dec. 3, from 11 a.m.-1 p.m. The Tropical Tuesday of Thanksgiving is designed for students to contribute to others rather than holiday shopping, said Angie Hawk, director of development at CAHS and arranger of the event.
"What we wanted to do was to impart, identify and recognize the amazing work of our faculty and staff and our alumni and our donors who engage in philanthropy every day, even though oftentimes they don't think about it," Hawk said. "It's not just about taking money, it's about giving time, talent and treasure."
The event will feature a tropical theme to create a fun and festive environment on an otherwise gloomy Tuesday in December, she said. Students may arrive in their best tropical gear to purchase food and gifts from stands run by CAHS classmates as well as several student organizations.
All four of CAHS' departments will participate in the Tropical Tuesday of Thanksgiving, and funds will go toward UC service group trips across the world over spring break, Hawk said.
"It is not a spring break of fun — it's a spring break of work," Hawk said. "These students pay to go on this endeavor, and the impact that they have on folks is tremendous. That's why we want to support the work that they're doing."
Students will sell food items such as pizza, tacos, hot chocolate and baked goods. Other items will be perfect for stocking stuffers. One organization will sell photographic prints of the trips they've gone on, Hawk said.
"You can actually see some of the places that they've been to and see some of the work that they're done," she said. "They're just gorgeous photos. When [attendees] purchase something, they're seeing what they're really supporting in the end."
Most of the food and gift items will be sold for under $5, Hawk said. However, the goal of the event is focused on "giving" in every aspect of the word, she added.
"We really just want to encourage people to think about the impact that philanthropy has on their daily lives and in their communities," Hawk said. "It's not always about money — time and talent are really vitally important to us and to the larger Cincinnati area."