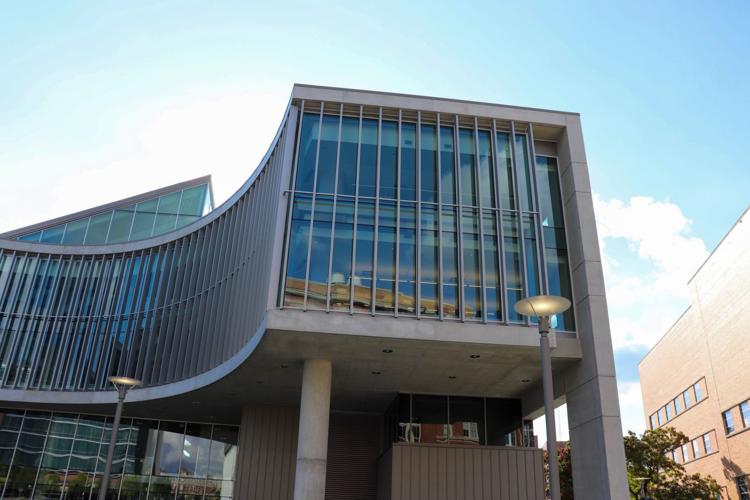 The University of Cincinnati College of Allied Health Sciences (CAHS) started the semester with a fresh, modern look thanks to the newly constructed Health Sciences Building.
Located at the corner of Eden Avenue and Penzeca Way, the building is a $61 million project designed by the architectural firm Perkins & Will, part of a larger $480 million initiative by the university to renovate its medical campus.
Admission numbers have skyrocketed since CAHS launched in 1999. This paired with the nationwide demand for health-care providers prompted the need for the new building, CAHS Dean Tina Whalen said.
Gallery: Inside the new College of Allied Health Sciences building
While the college continues to retain 30,000 of its original 76,000 square feet of lab space in French East, which used to house most of CAHS' departments, this four-story building offers 117,000 square feet of classroom, office and lab space, Whalen said.
"I'm pretty much in awe," said Gary Dick, professor of social work. "The building is fabulous, it's beautiful, it's modern … I am just dazzled by this building."
The facility brings another welcome addition to the university's medical campus — a 1.5-acre green space located just in front of the building's entrance.
"The structure itself is very open and welcoming," said Nancy Colletti, program director of respiratory therapy.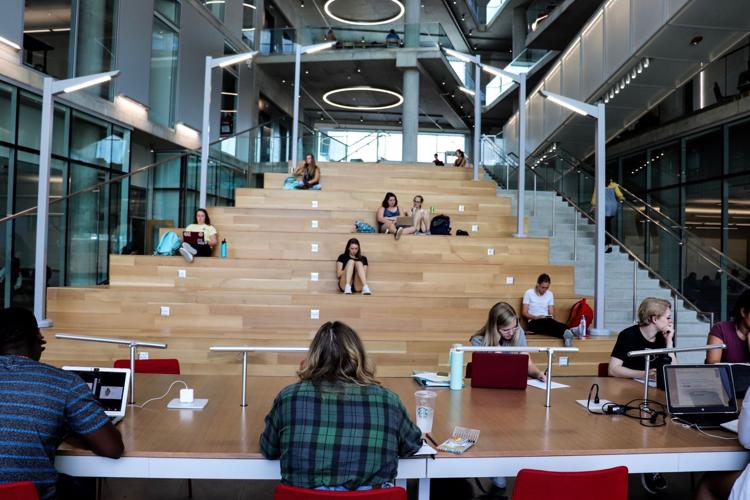 She also said the old French East building was closed in, and that walking through felt like being "trapped in a maze."
The School of Social Work joined CAHS in 2010, but a lack of space forced the department to remain outside of the medical campus in French West on the Uptown West campus.
"Ever since we've become a part of the College of Allied Health Sciences we've been separated," Dick said. "This just gives us an opportunity for, definitely, much more interprofessional work and much more collaboration."
Dick also said his senior research class is already collaborating on a study with the Department of Rehab, Exercise and Nutrition.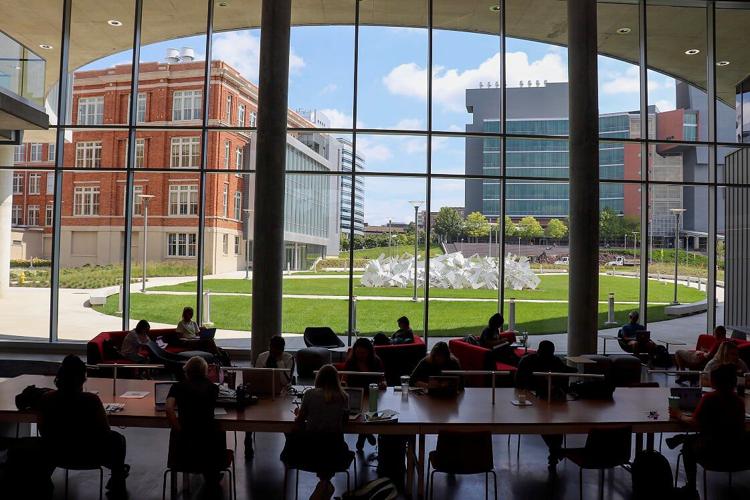 "It's a very student-centered space and that's really what we wanted," Whalen said, touting the openness and utility of the Health Sciences Building. "I think the idea that it's creating space for people to run into each other and meet each other and work together is really being achieved."
While the remaining space in French East previously occupied by CAHS has yet to be filled, Whalen said the university has plans to use a portion of that space to open a new Patient Simulation Center.