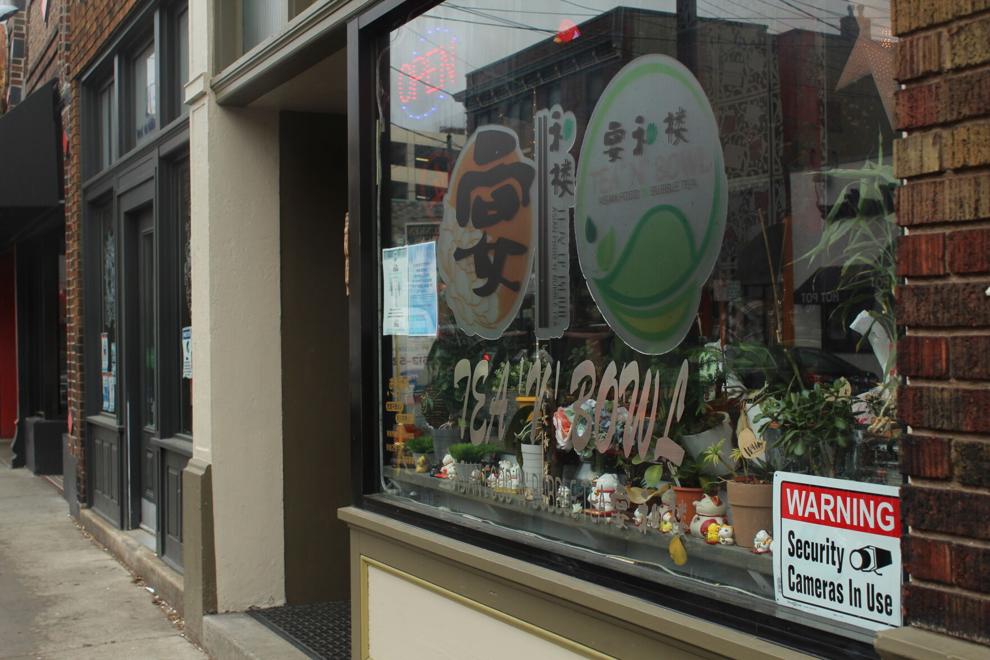 Prank calls are not unusual in the restaurant business, but last week these often-harmless jokes took a dark turn for Tea 'n' Bowl, an Asian restaurant in Clifton Heights. 
The restaurant, located on West McMillan Street, lost out on nearly $400 worth of revenue because of four prank orders that took place last week. Those who called insisted on paying with cash when they arrived, but never showed up. 
When Yvonne Chew, Tea 'n' Bowl's owner, tried to call them back, she met various obstacles — fake numbers, wrong numbers and, eventually, a woman screaming "I don't eat dogs" and profanity through the phone. 
"I have dogs myself, three dogs," Chew said. "I love them. The accusation is really painful."
While the cursing and use of racial stereotypes was upsetting to Chew, what really made her mad was the young children she could hear laughing in the background. 
"You're not setting a good example for your kids," Chew said. "When you use vulgar words and when you set a very bad example to children, that's not right."
Chew often has her own children in the restaurant with her, both of whom have had to transfer schools because of the racist comments and bullying they received from their peers. Watching their mother be swindled and talked down to is not something she wants them to experience. 
"This is not what I want them to see," Chew said. "They are supposed to be happy. At that age, elementary, middle school, they should enjoy themselves."
As of now, Chew is still not sure if there was one or multiple people orchestrating the fake orders. 
Chew made a Facebook post last Sunday about the incidents, sharing her frustrations and warned neighboring restaurants. It garnered city-wide attention and caused an outpouring of support both online and in the restaurant. 
Some commenters on social media wondered if Chew contacted the Cincinnati Police Department (CPD) and whether the restaurant plans to change how people order to prevent future pranks — her answers go beyond a simple yes or no.
It didn't occur to her to call the police, Chew said, because there wasn't any physical danger to her customers or employees. In the past, Chew and other restaurant owners in the area have faced added backlash from their perpetrators when the police are involved. 
One such incident took place last spring, with a man who was harassing and intimidating Chew's employees. After she installed CCTV throughout the restaurant and called the police, the man returned with two other men and told Chew's husband that he was carrying a gun. Eventually, thanks to the CCTV footage, the man was taken into custody, but the fear of retaliation still remains. 
"As an Asian in the community, we try not to speak out because we're scared that we will be targeted," Chew said. "When you speak out, then people will target you, and then they will start saying things and start doing things to you."
According to the CPD's crime data, the city's small Asian population has not seen a recent increase in crimes involving Asian citizens or business owners, stated Lt. Steve Saunders, CPD's Public Information Officer, in an email.
When asked what the CPD is doing to prevent similar incidents, Saunders replied that their department is not able to prevent or eradicate these types of crimes but does have resources available for their victims. 
"Officer Anthony Johnson assists immigrants that are victims of crime by helping them navigate the criminal justice system and provides access to resources that will assist them with interpreters, housing, food, etc.," Saunders stated in an email. "Officer Johnson also recently attended the [Stop Asian Hate] rally at the Freedom Center a few weekends ago to help show the Cincinnati Police Department's support of the Asian community after the high-profile incidents that have occurred around the country targeting Asian citizens."
As for how calling in an order will change, Chew is looking into using Venmo, PayPal or Cash App for those who can't pay with a credit card over the phone. 
Through it all, Chew's message to her customers and community remains sweet and simple: "Be kind to each other, that way everybody is happy."