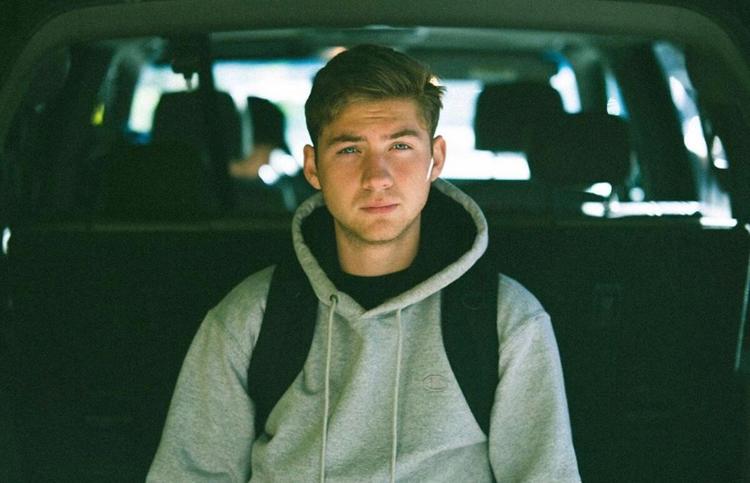 Up until the pandemic, a digital media collaborative (DMC) student at the University of Cincinnati, Cole Ransom, was an Uber driver all around the Cincinnati area. 
The job allowed Ransom to make his own schedule. On days he didn't have any plans, he would get in his car for hours to drive people all over town. 
"The shift was anytime that I wanted, so I could just hop in the car and start it, if I wanted to, which was the best part about it for me," said Ransom.
He drove around campus, picking up and dropping off students drinking at places like Ladder 19 and Uncle Woody's. 
"It's always entertaining when you pick up drunk people at night when you're sober because of the wild conversations," he said. 
In the mornings, Uber would take him downtown, driving professionals from their hotels to conferences. 
Sometimes, the 22-year-old would even drive people to places like Louisville. The farthest he ever drove someone was two hours away. That's the one thing about the gig that was troubling, said Ransom. Uber doesn't tell their workers where the customers are going until the driver picks them up. 
On one occasion, he drove a bar-hopping group from Covington, Kentucky, to another bar. Hours later, Ransom picked up the same group an hour away from where he dropped them off. 
"I picked up the same guys from earlier, and they all were pretty drunk by that point, but they thought it was hysterical that I was the same uber from earlier," he said. "That was one of the more entertaining nights because they were so fun."
Getting in the car, Ransom never knew who he would meet that day, or where he was going. When he would clock-in on the Uber app, the map would show "hot zones" where most people needed rides.
"Clifton was never too busy, but downtown Cincinnati and just north were always the busiest," he said. 
Before spring, Ransom would only work about six or seven hours a week, but still would come home with a hefty paycheck. On the weekends, he would make around $25 an hour. 
Ransom even had opportunities to make networking connections. After arriving safely at the location, customers would often hand him their business cards. 
"I'm not always super social or in an extremely outgoing mood, but the times when I was, I met some pretty neat people and even drove around pretty relevant people in my career field," he said. "Nothing really ever came from that, but regardless, it made for neat conversation."
One of the most exciting peeople Ransom ever drove was the costume designer for the Netflix show, "Mindhunter."
Ransom has since stopped being a driver to dedicate more time to pick up freelance work for film. "It became kind of an inconvenience, especially with COVID. It really kind of discouraged me from doing it," he said. 
Although he has stopped, Ransom says that being an Uber driver in Cincinnati was an experience he will never forget. "Overall, it was a great experience and I have so many stories from it," he said.