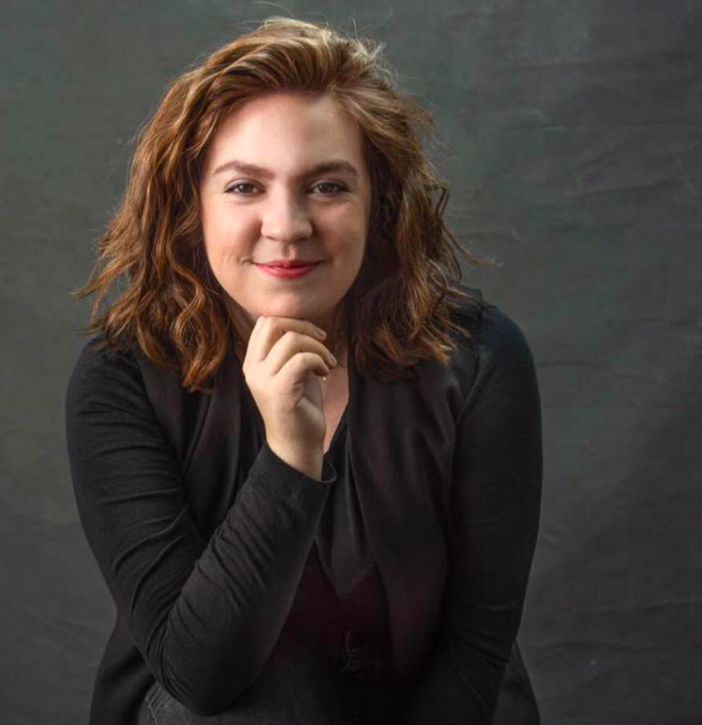 Iris Harmon, a third-year costume design major in the College-Conservatory of Music (CCM), has had an interest in costumes since the age four. While growing up in Newport, Kentucky, Harmon's first exposure to the theater world started at a shop called Costume Gallery Newport. 
"Just looking at the costumes was so much fun for me," Harmon said. "I was obsessed with Halloween. I always wanted to have the best costume and most accurate."
In eighth grade, she reached out to the store owners in hopes of finding a mentor for her capstone. 
"From then on, they nurtured me into figuring out what I want to do," she said. 
Eventually, Harmon received an internship at Costume Gallery Newport where she learned some of the skills and techniques that she still uses today.
Since then, she has worked on costumes in many shows through CCM, such as "Rocky Horror Show," "42nd Street," "Guys and Dolls" and "The Magic Flute" with the Berlin Opera Academy in Berlin, Germany. 
She has even helped with costumes for professional Broadway national tours like "Les Miserable," "Hello Dolly," "Mean Girls" and "The Book of Mormon."
Harmon's educational journey started when she attended Cincinnati Waldorf School, which propelled her into the world of art and costume design. She went on to attend the School of Creative and Performing Arts (SCPA). Throughout her high school years at SCPA, she had the chance to focus on costume design.
Although she has been involved in costume design for so long, Harmon still loves every second of being a costume design major. 
"My favorite thing about costume design is the intimacy of it. I really enjoy dressing," said Harmon. 
A dresser is partially responsible for making sure costume quality is kept up to par. 
"That's what I mainly did in high school," said Harmon. "My senior year of high school I started doing dressing and quick changes. I'm not a big roller coaster person so my adrenaline rush is doing quick changes. I would say that I started falling in love with it."
In February, right before COVID-19, Harmon worked at the Aronoff Center for the Arts as a dresser. Like many other people, she lost her job doing what she loves.
However, even in the middle of the pandemic, Harmon isn't backing down on her future costume designing career. Instead of feeling anxious or worried, this time has brought clarity for her next steps. 
"If I'm not super worried about the pandemic costing my career, then that means that I really like it. Even if something terrible happens this is what I want to do with my life," Harmon said.
Harmon is continuing to reflect on what she has to do in addition to keep her dream alive. Her passion for her future motivates her to keep going. The thought of telling the story of the characters and being a supporter of people behind the scenes brings her joy. 
"I want to be able to advocate for behind the scenes people for techies because they don't get as much [attention] as everyone else and people don't realize everything they do," Harmon said. "They do have a voice and need to have a voice."
After completing college, Harmon plans to move to Atlanta, Georgia, with hopes of working with the film industry and touring theatre.