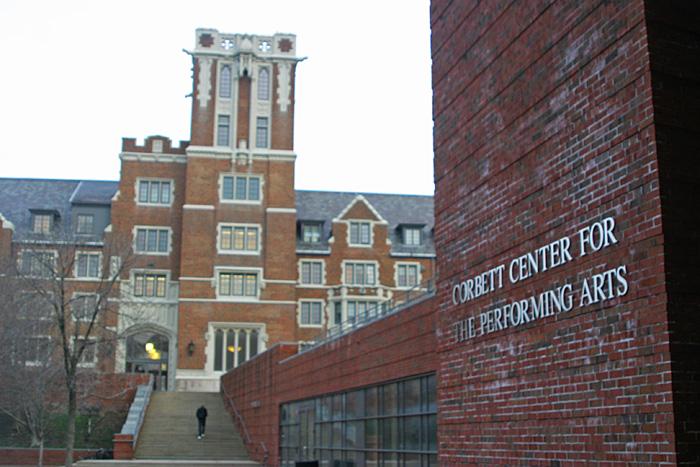 Amid a discipline-wide reckoning, graduate students at the University of Cincinnati's College Conservatory of Music (CCM) are calling on faculty to support greater calls for diversity and inclusion within the field of music theory.
On August 28, graduate students issued an open letter asking conservatory leaders to implement changes to address "pervasive racism, sexism and ableism" within the study of music theory.
"The inspiring call for change from members of the music theory community addresses the severity of these issues without exception, while eloquently and succinctly suggesting a series of actions to both address systemic issues and improve the [Society for Music Theory] as a whole," the letter states. 
The Society for Music Theory is a nonprofit organization supporting music theory scholarship and education.
The letter issues six demands to the conservatory, which include:
Offering greater flexibility in graduate coursework.
Creating a more diverse repertoire of undergraduate music theory.  
Increasing transparency in the comprehensive exam process.  
Addressing the "toxic" atmosphere within the music theory program. 
Diversifying the student and faculty population. 
And that faculty issue a public statement acknowledging the history of racism within western music theory.
"It is only by first acknowledging and reflecting upon these firmly established and perpetuated issues that we can begin to enact positive change," the letter states. "All students of music theory at CCM, undergraduate and graduate, should have access to a diverse, thorough, and non-discriminatory education fashioned with these ideals at its core." 
The letter was signed by 73 students, faculty and alumni from the graduate music theory program. 
CCM Dean Stanley Romanstein said in an email that he has urged music theory faculty to reach out to the letter's authors. "Much can be accomplished by sitting down together — even virtually — and listening to others' concerns," he said. 
However, these issues are not unique to the study of music theory, said Maria Seffrin, president of the CCM Graduate Student Association, adding that other fields of study within the conservatory has long struggled with issues of diversity and inclusion.
"The challenge that we face now is that we've created this whole system of western music, and this whole study that's based around what was created by white men," she said. "We've had these issues, and it's time that we have the hard conversations."
While these discussions are rooted in racial disparities, much of the debate within CCM right now surrounds whether to incorporate less-traditional areas of study in music theory education, Seffrin said, adding that the letter has received push-back from some CCM faculty. 
"What the question comes down to is tradition and what we know to be widely accepted studies versus new ideas and expanding into different forms of thinking that haven't been studied a lot," she said. 
The letter also comes at a time when Black Lives Matter movements across the country seek reforms to systemic injustices committed against Black Americans. 
These broader social movements have given CCM students a platform from which to address their long-standing concerns, Seffrin said. "There's a lot of empowerment happening right now."
"Students feel like they have no control over what's going on, and that one day it'll be their chance to make a change and make a difference," she said. "It's not about tomorrow, it's about today."