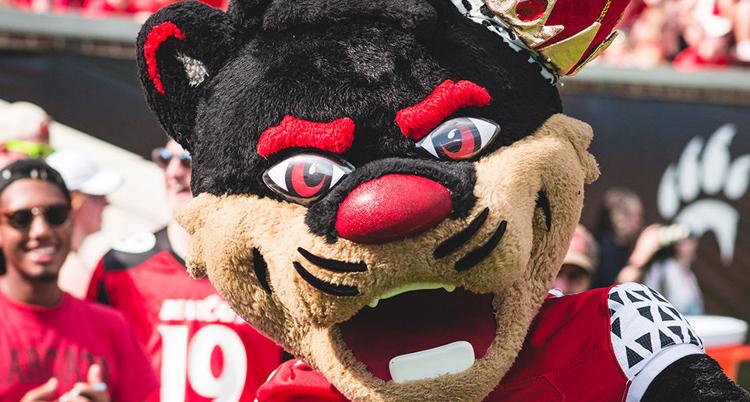 The University of Cincinnati's 2019 homecoming celebration will take place Nov. 8-9 and host events unique to the university's bicentennial.
Whether you're a UC student or an alumnus coming back to campus: here are some of the events you can get involved with:
---
Nov. 8
Bicentennial Bash
This family-friendly celebration from 7:30-11 p.m. features food, drinks, Greater's "Boldly Bearcat" ice cream, a toast to 200 years, special-edition UC swag and entertainment by The Sly Band and DJ ETrayn.
General admission tickets are complimentary, but to purchase special-access tickets, tap or click here.
---
CAHS Alumni & Friends 'Back in Class'
Join the UC College of Allied Health Sciences for "Back in Class," a continuing education program for alumni and friends during Homecoming week at the Health Sciences Building from 8:30 a.m.-Noon
This year, the college is partnering with the Improving Aging Education Initiative, an initiative in the School of Social Work supported by the James Gruber Endowed Fund for Aging Education.
---
Alumni Band Homecoming Reunion
This alumni reunion event catered by Taste of Belgium will take place in the Arena Club of Fifth Third Arena from 5-7 p.m. Registration includes meal, dessert, a cash bar and complimentary general admission to the Bicentennial Bash.
To register, tap or click here.
---
Nov. 9
Bicentennial Homecoming Parade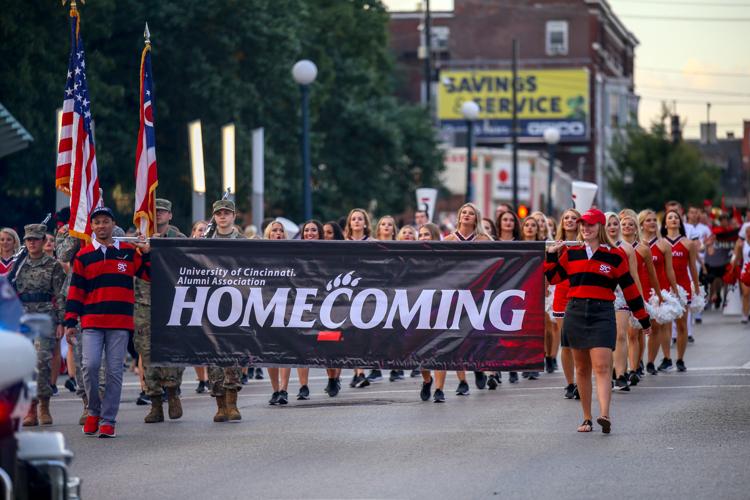 Head over to Clifton Avenue four hours before kickoff to experience the "Down the Drive" parade, where students, alumni and members of the community display their Bearcat spirit.
Food trucks and complimentary swag will be available.
---
Alumni Band Parade and Halftime Performances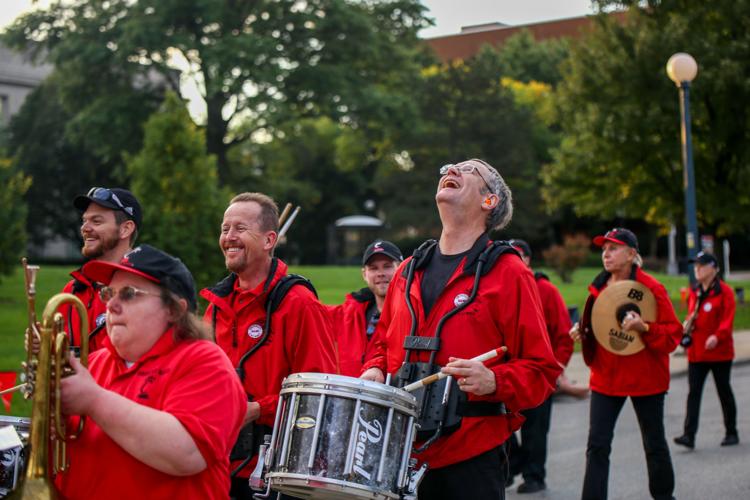 The Alumni Band "Marching 200 for 200" will feature 200 alumni marching in celebration of UC's Bicentennial at the Arena Club in Fifth Third Arena from 5-7 p.m. To register, tap or click here.
---
CEAS & Nursing Homecoming Celebration
Swing by the College of Engineering and Allied Science and College of Nursing bicentennial homecoming celebration on Schneider Quad four hours before kickoff.
Join college faculty, staff and alumni and watch the parade on Clifton Avenue, which will be followed by a tailgate tent party on Schneider Quad.
Enjoy food, drinks, games and the chance to mingle with fellow Bearcats. 
---
UC vs. UConn Football Game
Cheer on the Bearcats as they take on the University of Connecticut Huskies in Nippert Stadium. Kickoff is 3:30 p.m. EST.