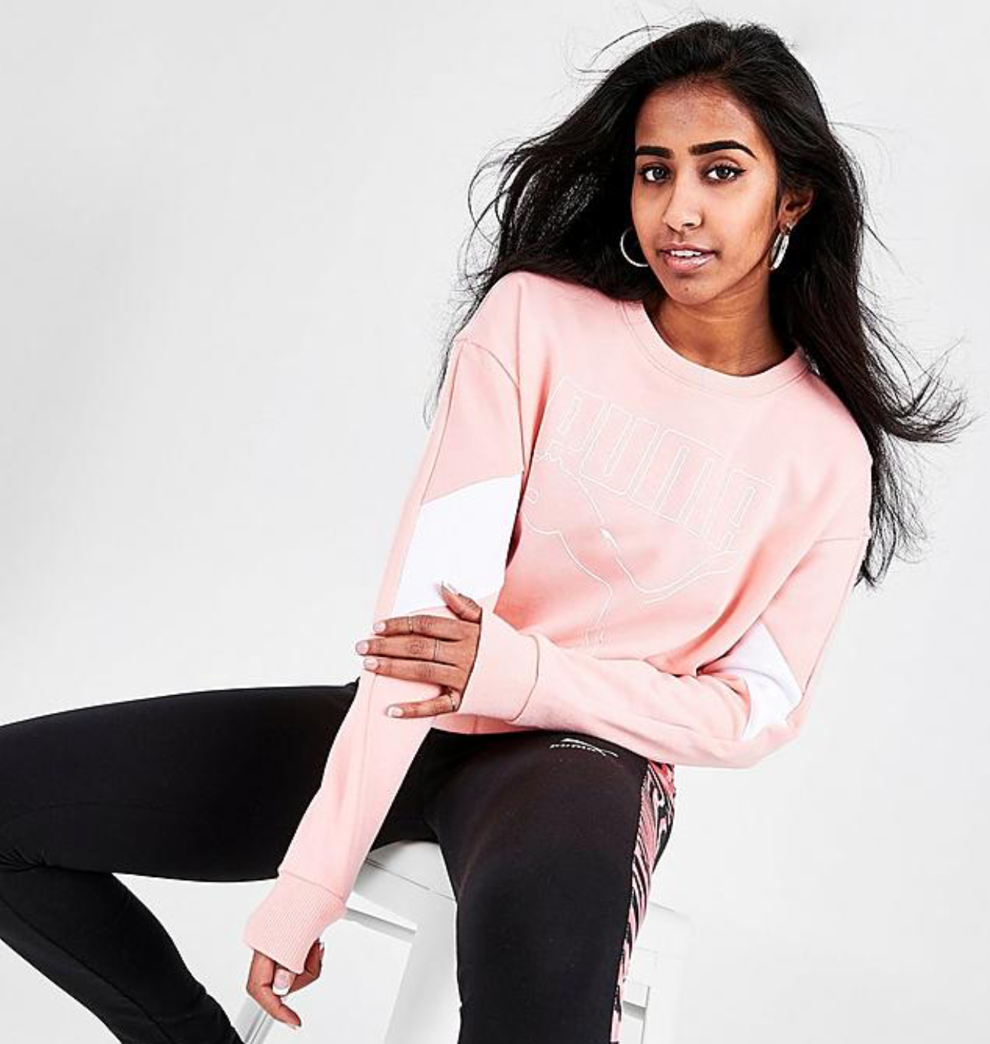 Vidushi Shrivastava, a second-year fine arts and journalism student, was walking with her mother in Kohl's a few months ago when she saw Zoe Saldana, an American actress on an Adidas poster. "I'm going to model for them someday," she said to her mother, half-joking at the time. 
Shrivastava did not know that she was speaking her fate into existence. She would soon become the first Indian immigrant to model for Finish Line. 
Shrivastava's modeling journey began when she was introduced to the world of pageantry. Two years ago, she claimed the title of Miss Teen South Asia World, which led to a window of opportunity. In 2020, she was able to sign with an agency and model professionally. 
Although modeling and pageantry are still fairly new to Shrivastava, this wasn't her first time in the spotlight. Shrivastava had experience performing arts through her mother, a Bollywood dance choreographer and owned a dance studio.  
She began dancing at the age of 5 and has had a passion for it ever since. As a result, she is the current captain of the UC Dhadak International Dance Team.
Between being a professional model, a full-time student with two majors and the captain of her dance team, Shrivastava has had an immense amount of encouragement from her family. Shrivastava says her mom has always been her rock. "My mom is like my backbone throughout all of this; she's the momager," she said. From reminding Shrivastava to turn in her portfolios to helping her stay organized, her mom is her number one supporter. 
Her older brother has also contributed to being a part of her support system. On the day of shooting for Finish Line, her brother was there every step of the way. 
The night before her photoshoot, she didn't get much sleep and she had to leave her home in Columbus, Ohio, at 5 a.m. to arrive on time to the Finish Line set in Indiana. Her brother drove three hours to help her achieve her dream of being able to "bring as much melanin, specifically South Asian representation into this industry," Shrivastava said. 
While growing up in Columbus, Shrivastava's favorite idol was Beyoncé, and still is, but she distinctively remembers not having an Indian icon to look up to on television. Although there's an Indian film industry called Bollywood, according to Shrivastava, the industry is infiltrated with colorism, discrimination based on someone's complexion. 
"Bollywood's idealization of whiteness is not a new phenomenon," said Yuki Yamazaki for NBC News. Yamazaki is a half South Indian, half Japanese psychotherapist studying Asian Americans and colorism at Fordham University. Bollywood actors like Priyanka Chopra were called out last year for supporting Black Lives Matter regardless of advertising fair skin products such as Garnier skin bleaching cream. 
As a result, her drive for modeling stems from wanting to be a role model for other young Indian children who look like her. 
"I hope this is a really big step forward and a really big beacon of inspiration for younger girls, guys [or any] gender," she said. Although she didn't have the chance to have representation in the world of Hollywood in her childhood, she hopes to help pave the way for South Asian youth.