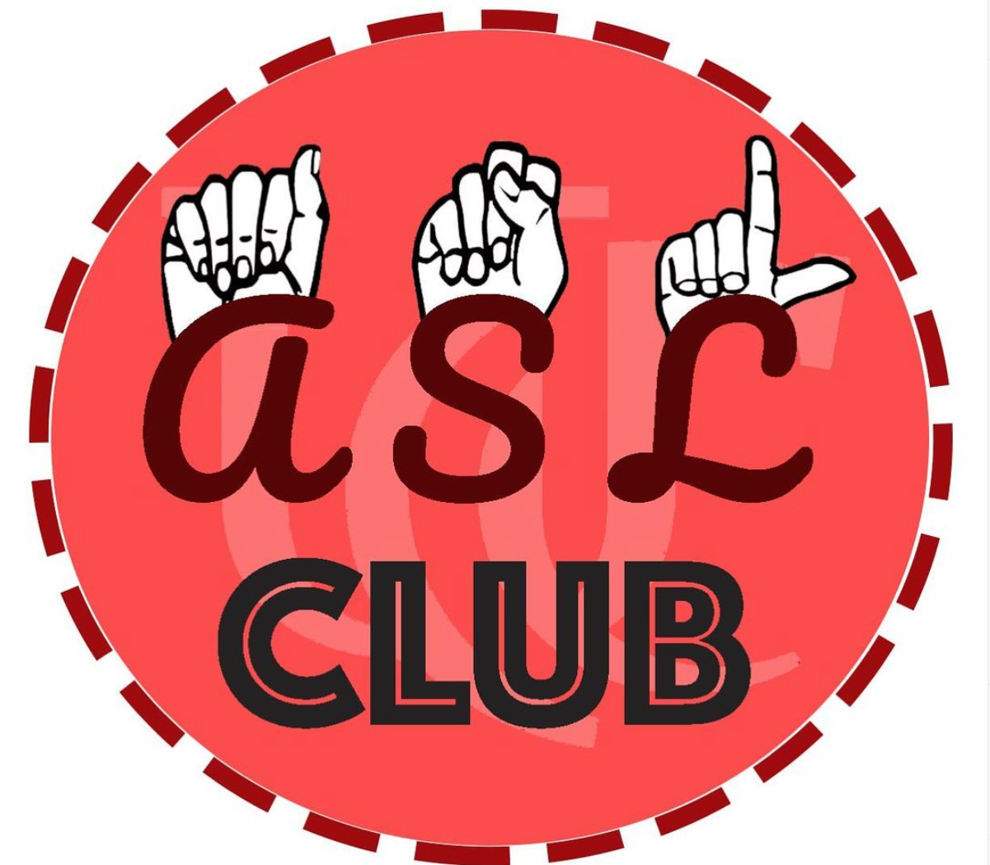 Angela Demchuk, a second-year neurobiology student at the University of Cincinnati (UC), vividly remembers walking through row upon row of information booths at UC's annual fall organization fair her first semester of college. Multiple booths caught her eye, but American Sign Language (ASL) Club captured her heart. 
Demchuk has been involved with ASL Club ever since. Throughout her time at UC, she has been a general officer, vice president and is the current president of the organization. 
Her favorite part about being involved with the club is socializing with other college students who know ASL and engaging with the Deaf community at large. "That cross socialization, it's just amazing," Demchuk said. 
According to Demchuk, many UC students don't have a lot of knowledge of Deaf culture and community - the capital 'D' signifying those that see their deafness as a part of their identity and culture, and lowercase 'd' signifying those that may be deaf or hard of hearing but identify with the hearing community. 
"There's not a lot of deaf students at the university, said Demchuk. "So, it's really great to be able to connect with people." 
Before attending UC, Demchuk taught herself ASL in the sixth grade and later established an ASL club in high school. Although Demchuk was fluent in ASL before joining ASL Club, the organization is open to all UC students at any level of the language. Interpreters are always present during meetings and events, making them a comfortable space for students who are taking an ASL class, are Deaf, part of the Deaf community or have no experience with the language. As on its CampusLink, "UC ASL Club is a safe and friendly organization for students to learn American Sign Language and more about the Deaf community."
Like many clubs due to the pandemic, ASL Club has transferred to virtual events and meetings. So far, the organization has held many online events such as game night, trivia night, a Valentine's Day signing event, Bingo and story night. 
"We do story night with the Deaf community where they will kind of hop on and tell their story," said Demchuk. "Having an outlet for them is really important. So, it's a great opportunity for the students to experience that."
In addition to story night, for Black History Month, two professors apart of the Black Deaf socialization had the opportunity to present and share their experiences along with any internal and external adversities they have faced in the community. 
One of Demchuk's favorite presenters, a Deafblind woman named Jazz, presented to the ASL club about the challenges she has overcome. Demchuk resonated with her because she has hearing loss as well as vision problems.
"I really have enjoyed seeing all of the presentations, and I've enjoyed seeing all of the different perspectives that have been offered," she said. 
Students interested in ASL Club have the opportunity to improve their receptive language skills, said Demchuk. 
The next online event will include an animal game night. ASL Club will typically correlate events and activities with the information taught in students' ASL classes. Meetings are held every other Monday from 4 p.m. to 5 p.m. For further information about ASL Club visit CampusLink.