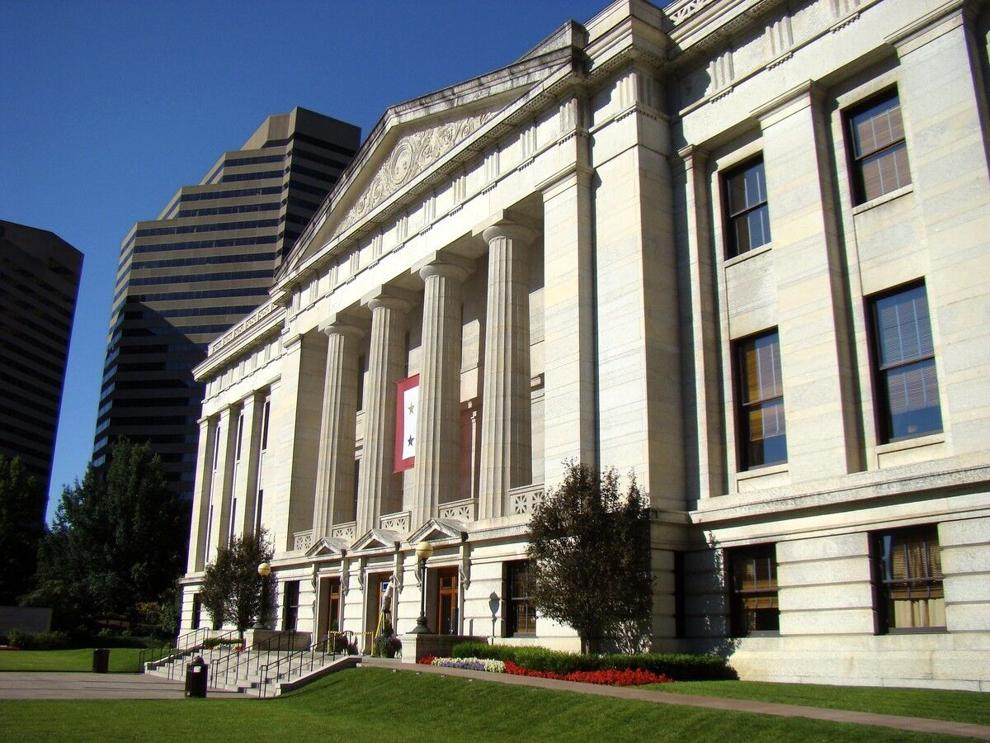 Faculty and administrators at the University of Cincinnati (UC) have joined a mass of opponents to a bill pending in the Ohio Statehouse which could limit how educators talk about topics like racism and slavery in classrooms and university lecture halls. 
House Bill 327 was introduced to the state legislature earlier this year and largely seeks to curb the teaching of critical race theory in Ohio's K-12 schools and institutions of higher education. 
Critical race theory is a framework that questions the role of race in society, specifically how institutionalized racism "perpetuates a racial caste system that relegates people of color to the bottom tiers," according to the American Bar Association. 
H.B. 327 – sponsored by Reps. Diane Grendell, R-Chesterland, and Sarah Fowler Arthur, R-Ashtabula – lays out certain "divisive concepts" that educators would be prohibited from promoting in the classroom. 
Some of those concepts include the idea that the U.S. is "fundamentally racist or sexist," and that an individual – based on their race, nationality, ethnicity, religion or gender – is "inherently racist, sexist, or oppressive, whether consciously or unconsciously." 
Another bill pending in the Ohio Statehouse, H.B. 322 – sponsored by Rep. Don Jones, R-Freeport – would similarly prohibit the teaching of divisive concepts, though it only applies to K-12 schools. 
Supporters of H.B. 327 argue it bolsters the state's non-discrimination policies and encourages the objective teaching of injustice. 
"We've received concerning reports that individuals are being held to an ideological test to maintain their employment or receive a good grade in a given class," Fowler Arthur said in testimony submitted to the House's state and local government committee. "That ideological test is often based upon external characteristics rather than the foundational principles of our nation or the intrinsic value of an individual's character."
But opponents say the bill's language sets a dangerous precedent for the influence of government and politics over education. 
"I think our overriding concern with legislation like this is that it encroaches on the academic freedom of faculty," Stephen Mockabee, professor of political science at UC, told The News Record. 
Mockabee has submitted testimony opposing the bill to state legislators on behalf of the Ohio conference of the American Association of University Professors (AAUP), which represents more than 6,000 college and university faculty statewide. 
The bill also poses a possible threat to accreditation; includes language that threatens faculty tenure and employment; and imposes steep cuts to a university's state funding for violating its provisions.
A first offense can result in the Ohio Department of Higher Education withholding 25% of a university's state share of instruction until the department confirms there is no longer a violation, according to the bill's language. A third offense can result in the withholding of all state funding.
Appropriations, which include the state share of instruction, make up 14% of UC's approximately $1.62 billion operating budget. 
"So, this is just incredibly draconian," Mockabee said. "This legislation would put faculty in the position of having to choose between doing what they believe is right in the classroom, versus possibly threatening their employment and penalizing their university tens of millions of dollars."
Faculty Senate Chair Greg Loving told faculty earlier this month that the proposed legislation stands in stark contrast to a previous bill which regulates the restriction of free speech on college and university campuses.
And it is not just faculty who oppose the bill. High-ranking administrators at UC have also signaled their disapproval.
Provost Valerio Ferme characterized the legislation as "very intrusive" during a meeting of Faculty Senate. 
"We will continue to advocate for the ability of our faculty to actually teach what they're entitled to teach in their areas of expertise," Ferme told faculty, adding the university can use legal channels to oppose the legislation if needed. 
"Who says that actually talking about those concepts is divisive? It's actually an attempt to get to a better union at the bottom of it all," Ferme said. 
The legislation proposed in the Ohio Statehouse is not unique. There have been efforts in 28 states, including Ohio, to restrict how racism, bias and other controversial issues are taught in classrooms. 
"I think it's a terribly dangerous precedent," Mockabee said of H.B. 327, adding its passage would have negative impacts that reach far beyond the realm of higher education. 
"If Ohio becomes known as a place where the thought police are monitoring our college and university campuses, that's not a place where talented faculty and students are going to want to come," he said. "It's going to put our state at a real competitive disadvantage and in the long term, it's going to hurt Ohio's economy and our overall quality of life."
Dozens of opponents and supporters have submitted their testimony to state lawmakers. The House's state and local government committee is still holding hearings on the bill.