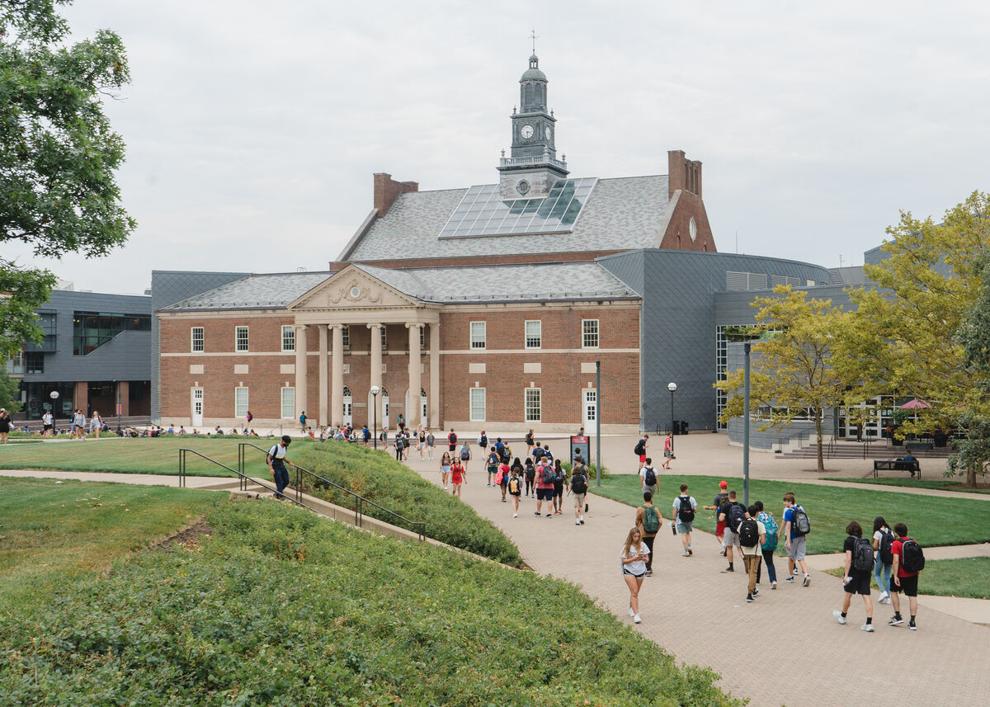 The University of Cincinnati (UC) announced a mandatory vaccination requirement Wednesday morning, calling for all students, faculty and staff to get the first dose of an approved COVID-19 vaccine by Oct. 15. 
In recent announcements to the UC community, President Neville Pinto emphasized the importance of listening to the UC community to come to this decision.
"As we move forward, we will continue to emphasize the common good while also listening closely to all of our communities," Pinto said in a Sept. 1 email to the campus community. 
The student body was represented in this issue by UC's Undergraduate Student Government (SG), which had events set up to listen to their constituents.
On Aug. 25, SG hosted an event on Main Street to listen and discuss the upcoming school year with students, which included talking about COVID-19 policies. 
"I know student government had kind of an open house where students could address concerns," said Margaret Lee, a second-year human development and community development student. "Unfortunately, I was unable to go, but I appreciated that they made it public so that you could come in and voice your concerns."
Lee is in favor of the vaccination mandate but wishes UC would help with the distribution of vaccines similar to how the university did during the spring semester.
"The only thing that I would probably encourage or think that would be helpful for students to have would be a vaccination clinic like they did for Johnson & Johnson ... so that students would not have to go off campus if they did not have transportation," Lee said.
Kanyin Oladejo-Lawal, a third-year mechanical engineering student, holds a different opinion on the vaccination mandate. 
"I was expecting it to be mandated for the first shot around January, so I guess I'm in disapproval," Oladejo-Lawal said. "I think they should have taken more time to poll the student body as a whole, maybe send out an email or something."
Molly Clark, a third-year psychology student, hopes that this vaccination mandate will help UC to progress beyond the pandemic soon.
"I think that it's a really good next step to ensure that we can get ahead of the COVID pandemic and get back to a new normal," Clark said. "I don't know if it will exactly correct the number of positives (COVID-19 tests), but I think it will slow the spread and hopefully get us to the point where we can get ahead of it and eventually stop."
Clark did reach out to both the student government and Pino directly via email to affirm the vaccination requirement. She feels well represented and heard on the issue.
"I'd like to thank everyone who took the time to convey their thoughts on the matter," Pinto said in his statement. "It is important to us to listen to our community, and there is strong support for this requirement."