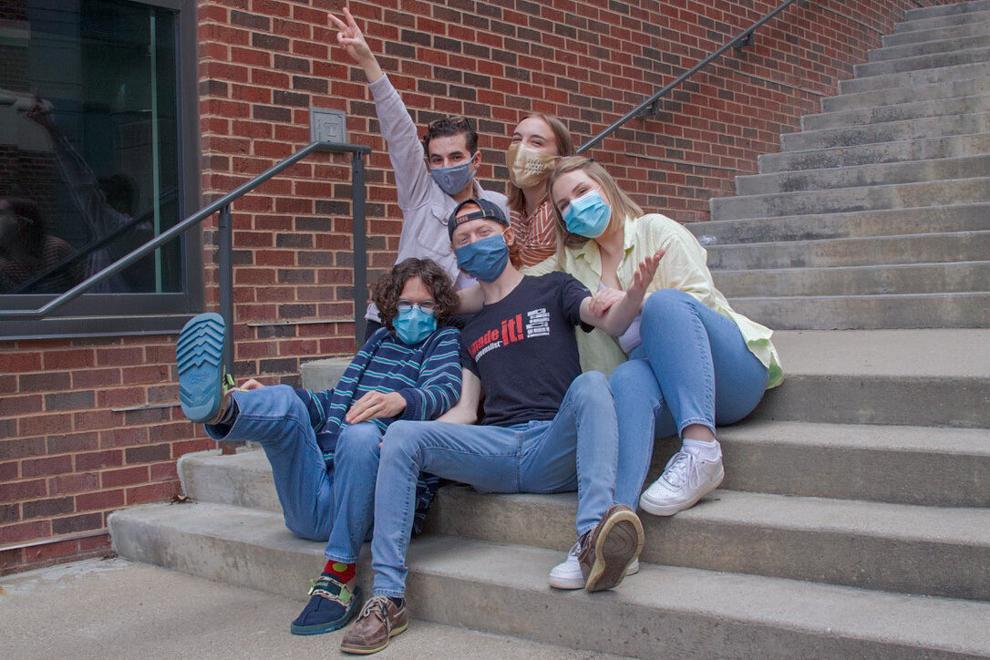 Dear TNR friends and family:
As I write this, I'm sitting in the newsroom for the first time since we published our last paper in August. I look around this room and I cannot help but feel a large rush of nostalgia. This room holds all of the best memories from my college experience. My mind flashes back to the Tuesday nights where the staff would sit around our large conference table laughing and working way beyond every restaurant on Calhoun closed for the night. While we did produce a paper at that time, I do not know if it was really the paper that kept us all there or if it was our sheer want to be with each other for as long as possible.
I have been involved with The News Record longer than anything else on campus, including my major. I remember walking up to the then Life & Arts Editor, Noelle Zielinski, at the club fair the Sunday before my first day of classes as a freshman. I could not have been more terrified, but something pushed me to take a chance, even though I had never written anything besides academic papers.
For my first story, I was assigned to cover a performance at CCM. "Perfect," I thought. "If there's something I know, it's theatre and CCM." I quickly found out I was wrong. The event was a reading of a Greek play and a talkback for war veterans recovering from PTSD. I remember texting my new editor, trying not to let on that I was failing before I even started, asking how I should even go about covering such an event.
It went fine, and the second I saw my byline on newsrecord.org, I was totally sucked in. I did cover several more CCM performances, as well as performances at Playhouse in the Park and the Broadway series at the Aronoff during my time. I got to live my dream by seeing theatre and then going home and gushing about it in my many reviews. It was because of these reviews that I found my groove in TNR and became the social media assistant, then later followed in Zielinski's footsteps as Life & Arts Editor before becoming Editor-in-Chief this past year.
With every passing article and new job title at TNR, I fell more in love with the organization and the people I was lucky enough to work with every day. I remember a previous editor calling the staff the cool and nerdy misfits, and that description always felt so right to me. The newsroom was a place where you could come exactly as you are, and we would welcome you with some sarcasm, a song recommendation or two and a new inside joke would be born right there. I know that same mindset will continue long after I graduate.
The staff, past and present that I have had the incredible opportunity to work with over the last four years has secured the most special place in my heart. There is no one else I would rather make multiple Starbucks runs with, even when I was far too caffeinated already. There are not many people that would make a two-hour wait for DoorDash seem like the funniest SNL skit. There is not a group of more intelligent, witty and extremely passionate humans that I could learn from and grow alongside.
I am confident that I am leaving TNR in the most capable of hands, and I cannot wait to scour over the website and watch the growth that continues to happen from the sacred space in the basement of Swift Hall.
It's a bittersweet goodbye and the hardest I have yet to make.
Sincerely,
Anne Simendinger