University of Cincinnati students on the hunt for safe, affordable off-campus housing were met by a showcase of valuable resources Wednesday at the second-annual Student Safe Housing Fair in Tangeman University Center.
The fair began after UC students Ellen Garner and Chad Kohls died in an off campus house fire in 2013.
Eighteen organizations gathered to educate students about their services, answer questions and hand out free items. Participants included the Student Wellness Center, the Student Safety board, Duke Energy, City of Cincinnati Fire Department, University Park Apartments and Cincinnati Metro.
Erica Forrest, assistant director for the Student Wellness Center, explained that the greatest aspect of this fair is that it brings together everything students who are looking to move off campus could possibly need. This involves issues that are often overlooked, such as transportation and parking.
As living in off-campus housing can be expensive, members of the Student Wellness Center discussed financial management and gave students free spending logs, ready-to-rent and lease signing checklists and savings jars.
The center also offers free "party packs" for students already living off campus. The kit includes things to keep parties safe, such as clean disposable plastic cups and information about alcohol poisoning.
CFD participated in the fair to educate students on fire safety and emergency preparation.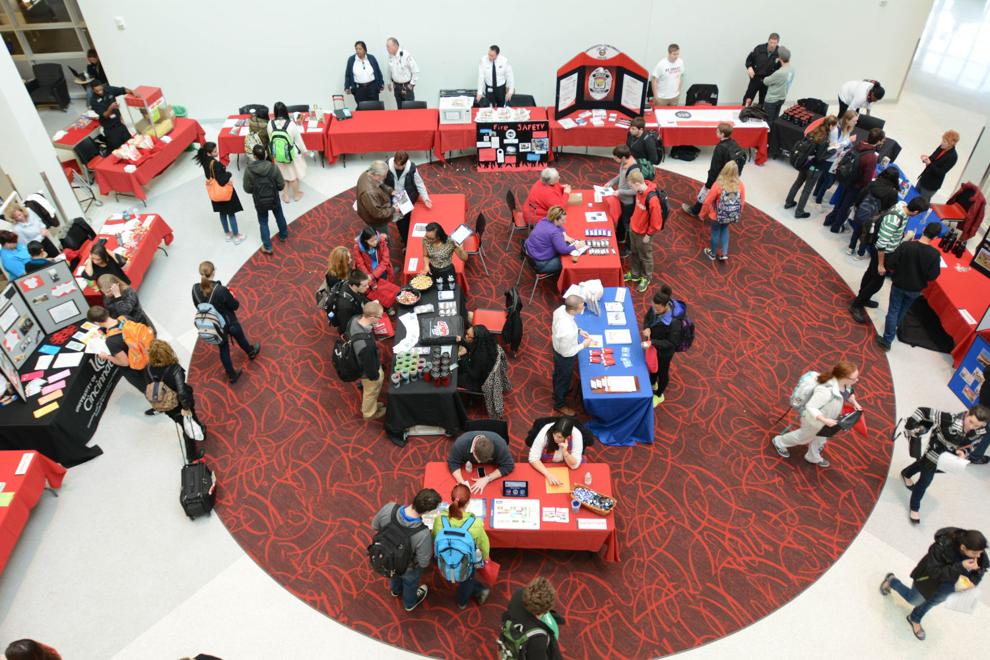 Vickie Goodson, CFD fire and life safety educator, talked to students about knowing where to place their smoke detectors and when to change the batteries.
Goodson discovered from talking to students that most were not using their smoke detectors properly. CFD offered free smoke detectors and batteries.
Goodson also encouraged students to have a plan in case a fire occurs in their home.
"Go through the motions and you'll always know what to do," Goodson said. "Use that concept wherever you go, and you'll stay safe in and out."
Chris Reyes, UPA's leasing and marketing manager, said fire safety is the most important thing to keep students in off-campus housing safe, especially in Clifton where most buildings and houses are very old.
"It's really important that you stay up to fire code and keep everything up to date," Reyes said.
Reyes said security is also very important to UPA. A private security team patrols the complex at night, and there is a security manager and resident assistant on call 24/7 in case of emergency, Reyes said.
"It's important to have on-site management. Every large apartment complex should have a private security team that comes in at night," Reyes said.
Sam Schroeder, external vice president of the Student Safety Board and third year urban planning student, said the fair as well as the board are great resources for students.
The SSB is a student-run group dedicated to promoting safety initiatives for UC students.
"There's so many different things around to help people realize what they need to do in order to stay safe when they look for homes," Schroeder said. "Even things like the Metro, transportation, how to travel safely, and also before you leave for breaks making sure you have done things like locking your doors, unplugging your refrigerators and microwaves, all sorts of things."