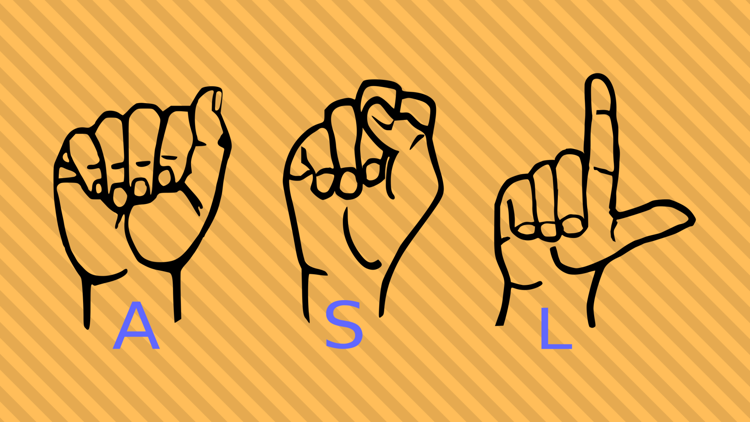 There are roughly 6,500 languages spoken around the world today — one commonly forgotten language is American Sign Language, used by more than 500,000 people in the U.S. alone.
Over the years, stereotypes have altered public perception leading many to view deafness as a handicap or disability. When in actuality, it is something that brings people together to form a community and a unique culture.
Four years ago, Amy Lambert, a first-year psychology student at the time, took an interest in learning to sign and decided to revamp the university's Deaf Club. Formed in the 1980s, the club fell into disarray because of a lack of interest by students, but Lambert revived the organization, turning it into the American Sign Language (ASL) Club. Today, Lambert is president of the ASL Club and heads the organization with more than 40 active members. 
"I wanted to improve my ASL skills and fully immerse myself into the deaf culture," Lambert said. "ASL Club has allowed me to open the door for others to learn about and advocate for deaf awareness."
The club meets Thursdays biweekly from 2:30-3:30 p.m., when students can learn more about the deaf community through games that orient finger-signing, like charades. Members pair up, each with a piece of paper taped to their back and must communicate to one another the word written on the paper without speaking.
Meetings also include activities such as storytelling — a huge aspect of deaf culture — by members of the deaf community who speak about their experiences and their deaf identity.
"There is so much about the deaf community that is unseen," said ASL Club Vice President, Krissy Schwemberger. "Learning about deaf culture has really impacted me in the way I perceive others."
Schwemberger's positive experience with ASL Club has even motivated her to pursue a certificate in Deaf Studies through the College of Education, Criminal Justice, and Human Services.
ASL Club has no member requirements — students don't have to know how to sign prior to joining.
Students interested in learning more about ASL or Deaf culture can register on CampusLink or follow the club's Facebook page @uofcincyaslclub where it posts regularly about meeting times and scheduled events.